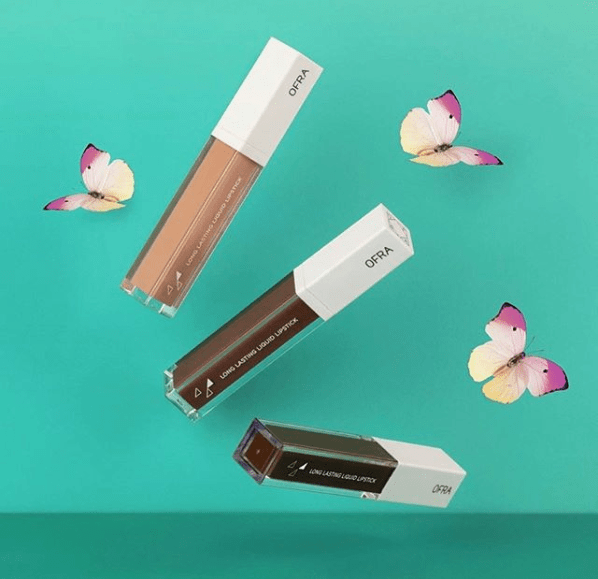 Today we're sharing all the August 2020 makeup releases we're most excited about.
Just as the sunshine is finally picking up this summer, so is our shine! Sparkles, glitter, and glowy skin are abundant in some of the makeup launches coming this August. 
Besides all of the amazing colors and shine, we have some back-to-basics foundation and applicators to be excited about too. Read on for my favorite picks of the beauty drops planned for this month!
Morphe Jelly Eye Shimmer Eyeshadow
I'm such a huge fan of liquid eyeshadow that I was super excited to see Morphe finally get on board! From some bright colors to more muted and gilded tones to head into fall, this little collection certainly has range.
These eyeshadows are light and easy to use or combine with other eyeshadows to complete your look. I can't wait to try them out!
These shadows are available now on the Morphe website, and will be available in stores starting 8/2.
OFRA Cosmetics x JenLuvsReviews Long-Lasting Liquid Lipstick Trio
It's official, matte lipsticks are back in!
If you've been waiting for this moment since 2016, your time has finally arrived. With these new Long-Lasting Liquid Lipsticks, you can achieve durable and comfortable color all day long.
In shades ranging from a pop of pink for summer to a toasty chocolate brown for a more neutral look, this lipstick trio is perfect for the transition from summer to fall!
If you're just as excited as I am to grab one, you can now head over to the OFRA website and buy the trio.
Becca Cosmetics Zero: No Pigment Collection
This beauty drop is one of the most unique and interesting things I've seen in a while!
The Becca Cosmetics Zero line creates foundation and other face-smoothing products without pigmentation. That way, these products can be used for any skin tone and are meant to feel lighter on the face.
I'm curious to see whether or not the smoothness of this foundation and the other products will give a flawless finish like a normal foundation would. I'm optimistic that this will be the perfect solution to the heavy feel of normal foundation.
The foundation is available now on Becca's website, and the rest of the collection will be available at an undetermined time this month.
OneSize Visionary Eyeshadow Palette
In case you haven't heard of OneSize, it's a brand founded by makeup artist and Youtuber @Patrickstarrr.
The brand is meant to show that makeup can and should be created to fit all types of people, and is an inclusive space! 
I'm excited to try out this palette – it has such an amazing variety of warm tones for summer and the perfect ratio of matte to shimmer shades. Plus, it has the cutest little emoji stamps to smile back at you!
The palette is available only on the Sephora website and at the OneSize website. Get yours ASAP!
Sigma Beauty F47 Multitasker Brush
For streamlining the makeup application process, we now have the incredible Sigma F47 Multitasker Brush!
Through its shape and feel, this brush was created to be a one-size-fits-all brush for the powder application process. 
From translucent to setting powder to highlight to contour, this brush does it all! (Just make sure to wash it, of course!) That way, you can increase productivity without having to spend a ton on different brushes.
This new multi-purpose brush is available now on the Sigma Beauty website.
What do you think of the August 2020 Makeup Releases?
Are you going to try out any of these August makeup drops? What new makeup releases are you looking forward to?
Let me know in the comments!