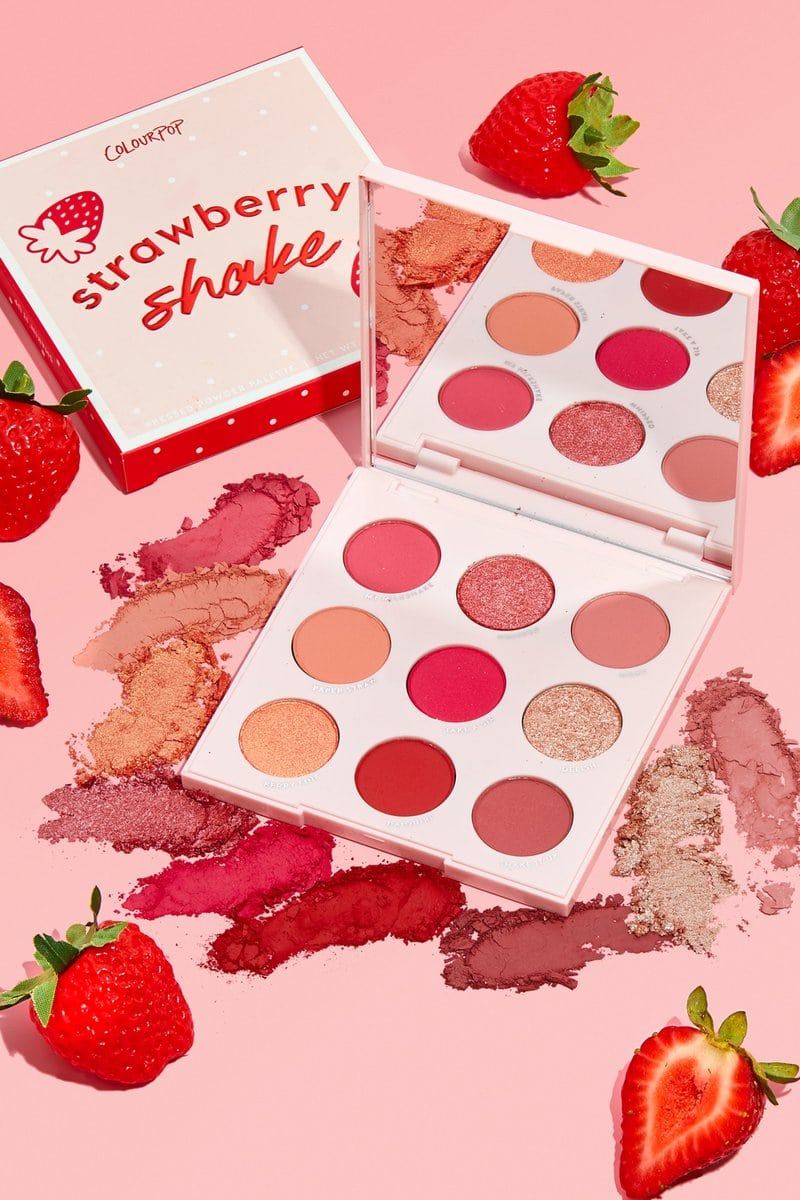 When I think about August, I think about two things: Sweat and School. While these things aren't the most glamorous parts of the end of summer, the new beauty drops in August will have us all looking forward to something in the middle of the heat wave.
Here are some products I'm hoping to try out this month – some to wear to school, and others to help face the humidity with long-lasting wear.
Colourpop Strawberry Collection
Colourpop has been on FIRE this summer with tons of super cute, fruit-themed collections (like this Orange Palette), and this one is no exception.
I've been searching everywhere for a simple, bright pink palette to accent some of my eyeshadow looks and now I have exactly the palette to add to my collection.
Featuring 3 shimmer and 6 matte shades, the Strawberry Shake Palette is part of a Strawberry Collection now available from Colourpop. Just the refresh my makeup needs this summer!
Anastasia Beverly Hills Setting Powders
Now, going back to sweat. I can't think of a better time than dewy August to drop a collection of setting powders. ABH is blessing our list of August 2019 beauty releases with a line of cruelty free, gluten free, vegan powders and I can't wait to try them out!
This collection has 5 shades including a translucent setting powder for every face to stay in place this summer. Since they make the best highlighters, I can't wait to see what Anastasia Beverly Hills can to do with some loose setting powders!
This set is now available online at Ulta and Anastasia Beverly Hills.
Natasha Denona Coral Palette

Natasha Denona's Fall 2019 eyeshadow palette is the epitome of August. Featuring five sunset colors, these shades capture the bright pinks of summer and the deep red-oranges of the end to a hot summer day.
The transition to fall is made easy with this combo of mattes and exciting shimmer shades, perfect to play up your look for a night out or tone it down for back-to-school.
The Coral Palette will be available August 3rd from Natasha Denona and Sephora.
Milk Makeup Kush Growhouse
I HAD to include this drop from Milk Makeup – the Kush Growhouse Lash and Brow Serum.
For those last few days of humid summer when you don't feel like wearing much makeup at all, this serum is here to make your natural lashes and brows grow and stand out!
Boasting 94% natural ingredients, this product is already being praised by the beauty community for being effective and healthy for growth.
The Lash Serum is available now online at Milk Makeup and Sephora, and will be hitting stores August 9th.
PÜR X Barbie™ Collection
As a warm color aficionado, I'm super pumped about this ALL PINK collection by PÜR in celebration of Barbie's 60th Anniversary! Not that anyone needs an excuse for an all pink line, but I'm glad we have one anyway…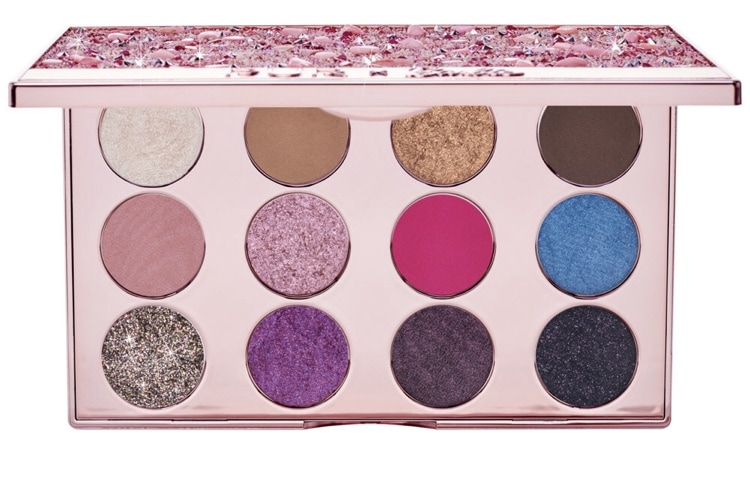 The eyeshadow palette from this collection features, of course, a bright pink. But in addition, there are all sorts of soft glam sparkles and even an unexpected pop of blue that really sets this palette apart from any other. I mean, what says Barbie like sparkles?
Get this palette here — it just dropped on August 2nd.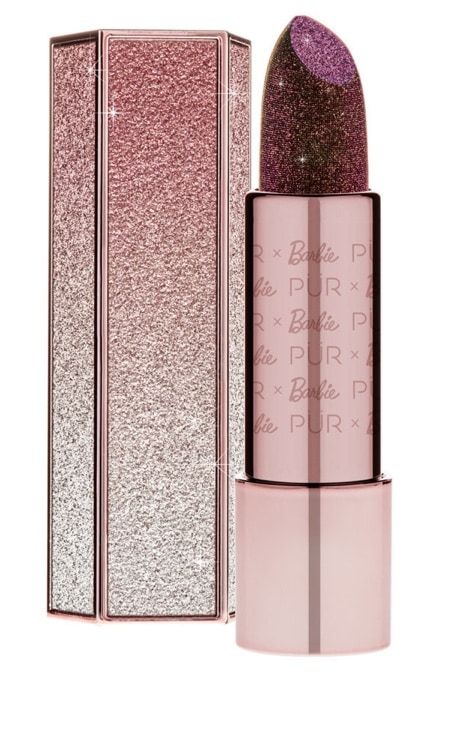 This lipstick, the Iconic Lips Signature Semi-Matte Lipstick in Inspire, was my favorite from the collection!
It combines the gorgeous sparkles I loved so much from the eyeshadow palette with a nice evening shade of burgundy perfect for fall. The boldness of a dark sparkle lip is what sets this shade apart and puts it on my makeup watch list.
This lipstick can be found here, and the rest of the collection can be found online at PÜR.
What did you think about the August 2019 beauty releases?
Have you tried any of these products? Any other drops you're exited about for August?
Comment below and look out soon for September's Beauty Releases!