As you probably know, Anastasia Beverly Hills is the end-all be-all brow brand. I'm a huge fan of their cult favorite Brow Wiz pencil because it's amazing and makes my eyebrows look like they're perfect every single day. Indeed, this brand understands brows.
However, after falling in love with the Brow Wiz, I started branching out into different Anastasia products – and I found that they go far beyond eyebrow pencils. Read on to check out my 4 favorite non-eyebrow-related Anastasia products. 
Self-Made Eye Shadow Palette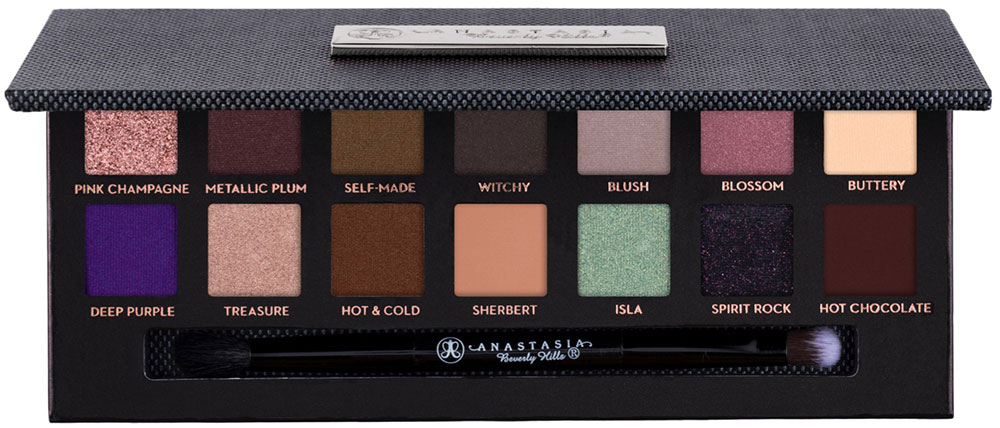 $35 at Sephora
You're probably thinking "eyeshadow palettes? Anastasia?" Yes. And actually, this is one of the best eyeshadow palettes of the year. There are 14 shades, each one richly pigmented and buttery smooth. I bought this last week and swatched every shade, becoming increasingly impressed as I went along.
These shadows aren't patchy, and the quality is almost better than a Naked palette. The only shade I found strange was that light teal color, only because it doesn't really go with the rest of the palette. However, it could be a cool graphic liner! Try this palette out; you won't be disappointed.
Metallic Luster Liner

$18 at Anastasia Beverly Hills
This gold liner by Anastasia is so beautiful, I'm a little bit obsessed. I swatched this in a store and immediately fell in love! This liner is so pretty, pigmented, and metallic, without being sparkly like some cheaper liners.
I love putting this above my black eyeliner as an accent, or to line my bottom lash line as a highlight. You can also put this all over the lid and blend it out for a long-lasting eyeshadow! I really love this, especially for holiday party season!
Illuminator in Riviera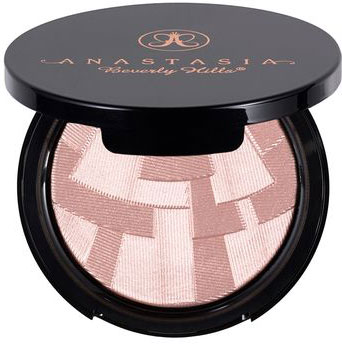 $26 at Anastasia Beverly Hills
I'm a little bit obsessed with highlighters. I already have a very large collection and I don't think it will ever stop growing. That said, this Anastasia "Illuminator" has become a staple in my collection. The shade I have is called Riviera and it's just as beautiful on the skin as it is in the compact.
With one look at this in person, you can just tell it's going to be a perfect highlighter. It's a light rose gold shade, but it's not a blush, just a slightly pink highlight. It makes your skin look flawless and lit from within, which is exactly what a highlight should do. Try this out if you love highlighters!
Waterproof Creme Color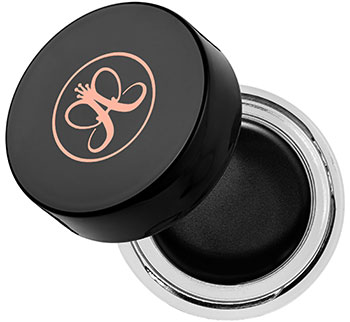 $18 at Ulta
Gel liners are amazing and this one might just beat out my favorite Stila one! I love how smooth this is and it's completely jet black, which is hard to find. It can also be used as an eyeshadow base for a dark smoky eye, which I haven't tried yet. (Let me know if you have!)
I never use gel liners as eyeshadow bases but it's a good idea in theory…hopefully it works. Either way, this is a fantastic liner. I use this with a thin angled eyeliner brush and it works so well. If you enjoy a good gel liner, try this out!
What do you think?
What do you think of these Anastasia Beverly Hills products? Do you have your eye on any of them? Let me know in the comments!