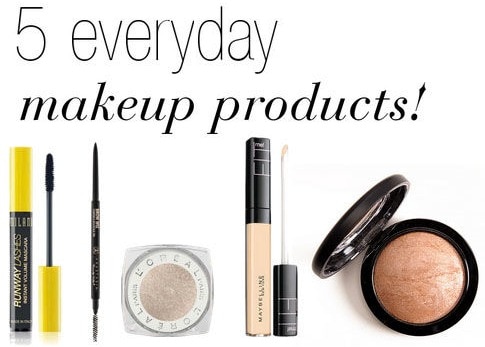 I'm a bit of a makeup hoarder. I'm always trying new things, and I fall for amazing product reviews pretty easily. It's a hard habit to break!
However, I do have products that I consistently use and repurchase over and over again. The five beauty products listed below are the ones I've been using for years, and they have never failed me. Some are high-end and others are drugstore brands, but they're all my must-haves. Read on to learn what they are.
1. Anastasia Beverly Hills Brow Wiz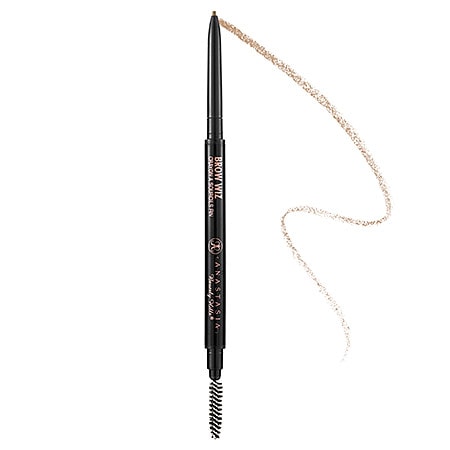 This is my absolute favorite brow pencil. I've tried drugstore ones, and I've tried other high-end pencils, but this one by Anastasia Beverly Hills is a winner. I'm naturally blonde with darker eyebrows, but I don't like using dark eyebrow pencils. The shade "Taupe" is perfect for my coloring because it fills in my eyebrows without giving me a harsh look.
The pencil tip is super-small and very precise; every stroke looks like an eyebrow hair, which makes my brows look more natural. The small spoolie brush on the other end is great too, because it's the perfect size for eyebrows.
If you're someone that fills in your eyebrows almost every day, I recommend trying out this product.
2. L'Oreal Paris Infallible Eyeshadow in Iced Latte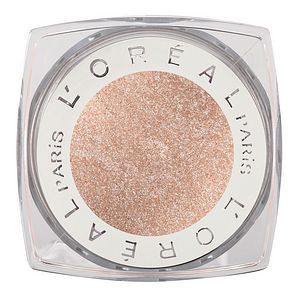 I love this eyeshadow for many reasons, and the price is just one of them. L'Oreal's Infallible range is amazing, and this eyeshadow does not disappoint. Besides the affordable price for the quality, the pigmentation is fantastic and it's so long-lasting.
I use this as a base for other eyeshadows, or just wear it on its own. I would describe the shade as a light champagne, which is an ideal everyday color.
Since it lasts all day, it's also perfect for going from day to night. Just add a darker color in the crease. It also lasts forever, so you won't have to repurchase this very often. I've been using the same one for a year, which is awesome.
I rarely buy single eyeshadows, but this one is the exception. Make sure you pick this up the next time you're at the drugstore.
3. Maybelline Fit Me! Concealer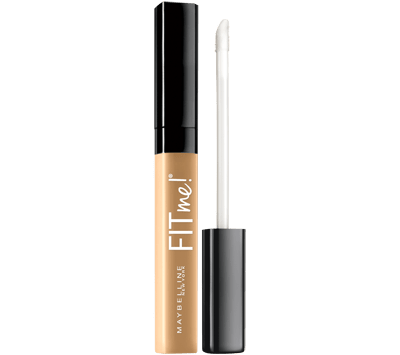 A good concealer is always a necessity. Sometimes I find that they're too greasy or watery, both of which are never good. This Maybelline concealer is a great option for everyday wear. It's long-wearing and very opaque; you don't need to use much to cover up imperfections.
I use this as an undereye concealer as well, and when I do, I always set it with a powder. Otherwise it won't last as long. I find that very few concealers work well as an undereye concealer, but this one is an exception.
The range of shades is fantastic, which is hard to come by for a drugstore concealer. I also think this concealer is a pretty convincing dupe for another one of my favorites, NARS's Radiant Creamy Concealer. However, the NARS concealer costs about $20 more, so give the Maybelline one a shot if you're on a budget. It's a cult favorite for a reason!
4. MAC Mineralize Skinfinish in Global Glow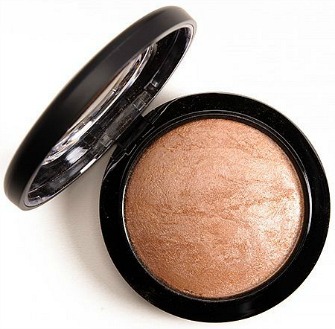 From the packaging to the powder itself, this product is beautiful. The shimmer on the top isn't just sprayed on like some highlighters – it's throughout the entire compact. MAC's Mineralize Skinfinish is an all-in-one highlighter/bronzer/finishing powder. This shade, Global Glow, is stunning. It's not too dark of a bronzer, and looks universally flattering on everyone, hence the name.
Basically, I use this one of two ways. I put on my foundation, then I normally use a bit of a powder compact on top to set the foundation. Then, I take a big fluffy brush (I use this one) and apply this product all over my face very lightly. It makes my skin look airbrushed. Or, if I'm feeling lazy, I'll use it instead of my powder compact as a highlight, which makes my skin look natural and dewy.
I know the price is high, but I use this almost every day, and I've barely even brushed the surface. (Excuse the pun!)
5. Milani Runway Lashes Mascara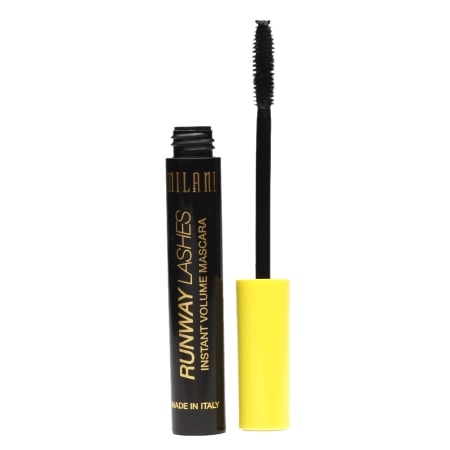 I've talked about this product before, but it's so amazing that it warrants another mention. Milani was not one of my favorite brands until I tried this mascara. It's incredible! The price is crazy good, which made me a bit skeptical to try it, but one of my friends told me it's one of the best mascaras she's ever used, so I decided to pick one up.
She was so right. This is comparable to any high-end mascara, and doesn't flake, clump, or look cheap. I've repurchased this three times already, and I can't see myself stopping. Of course, I have high-end mascaras I love, but for everyday use, this one is perfect. You have no excuse not to try this!
What do you think?
What are your favorite beauty products? Do you use any of these? Would you like to see more posts like this in the future? Remember to tell us your thoughts by leaving a comment!