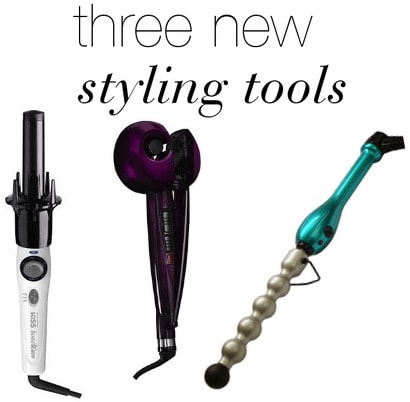 I'm always looking for the next best thing, or a way to make an everyday task easier! Call me lazy, or invention-happy, but no matter what, doing your hair will always be slightly difficult and us girls always want to make it simpler. To do that, beauty companies are creating new hairstyling tools to help your achieve a different style or to make curling your hair easier.
For this post, I've complied a list of three innovative hairstyling tools to try. Read on to learn what they are!
Kiss Instawave Automatic Curler

$59.99 at Ulta
This thing looks like a regular curler at first, until you notice the teeth-like objects near the base of the curling barrel. Those "teeth" actually grab your hair and rotate it into a curl for you. Sound scary? It's not! You can operate the curling by pressing a button, so unlike a lot of automatic curlers, this one is not really "automatic," and you have a bit of control.
This tool creates both looser curls and tighter curls – it all depends on how long you let the hair stay on the curler. You can get beachy waves like Blake Lively or more-defined curls like Rihanna! The Kiss Instawave Automatic Curler just came out, but check it out if you want to create easy, no fuss curls.
Infiniti Pro by Conair Curl Secret

$99.99 at Amazon.com
So, this thing looks scary. Absolutely terrifying, right? If I hadn't seen such glowing reviews, I would never put this thing anywhere near my head! However, it really is an amazing tool. Conair's Curl Secret sucks your hair into the barrel and heats and curls it. Then, you just release your locks and let the perfect curl fall out.
If you can get past the noise of your hair being forced into a small chamber, then I highly recommend it. This styling tool creates curls of all sizes, so you can get loose curls and tight curls. It really does it all, and you don't have to wrap your hair around a super-hot barrel and risk burning yourself. It's a win-win!
The only thing to be wary about is if you have very thin hair. The box says to use a 1-inch section, but if your hair is thin, I suggest using a 1/2-inch section.
Bed Head Rock N' Roller Bubble Wand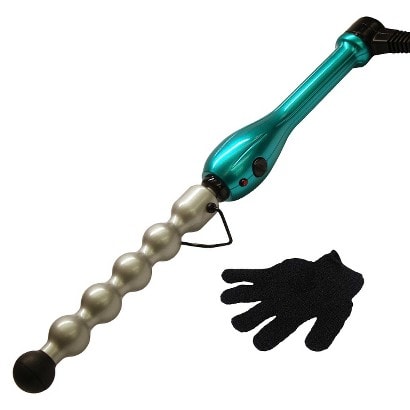 $34.99 at Ulta
This new styling tool also looks quite strange at first, but then you realize it's just a fancier curling wand. However, it's a lot more than just that! This Bed Head wand creates much more defined curls and keeps your curls even and not so "crazy," if you know what I mean. I use this tool to curl my hair in alternating directions, which makes my curls look a bit more beach-y and fun.
It also keeps frizz at bay, and the included heat protecting glove ensures that you won't burn your hand on the wand. Try this out! For the price, it's definitely a hairstyling tool you should have in your curling arsenal.
What do you think?
What are your favorite styling tools? Have you tried any of these? Would you like to see more posts like this? Remember to tell us your thoughts by leaving a comment!