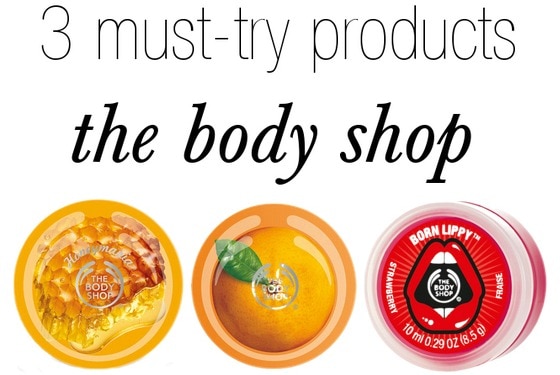 Hey Girls! This week, I wanted to do a write-up on a few new beauty products I recently tried out. (As always, these are products I bought with my own money – no sponsorships here!) Now, I've never had The Body Shop in my mall, but I've been meaning to try them out forever. A few weeks ago, I pulled the trigger and decided to try out some of their "cult" products.
I ordered mine online, but select Ulta stores carry the brand as well. What I love most about this brand is how well the products actually work, as well as the scents. They're natural-smelling and not at all overpowering, which is nice.
Overall, I'm so pleased with everything I've tried. (Although I do have a few gripes about one product, which I will discuss below.) Read on to read more about the three products I most recommend:

Honeymania Bubble Bath Melt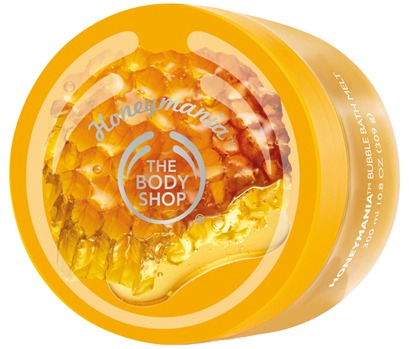 $14 at The Body Shop
Now, I love a good Lush bath bomb, but this "bath melt" is amazing. Basically, all you do is drizzle it into the bath and it creates creamy, moisturizing bubbles that don't dry out your skin.
It has the consistency of a really thick liquid soap, but don't let that sound weird… this is so luxurious! The scent is floral, but also sweet and honey-like (hence the name). The bubbles also last quite a long time, which is always a good thing.
I like using this in the winter because it caters to dry skin a little bit more than bath bombs can. The only negative is that the scent is pretty strong at first, although it does mellow out as it mixes with the water. Overall, I love it. I will definitely be repurchasing this when I run out!
Satsuma Body Butter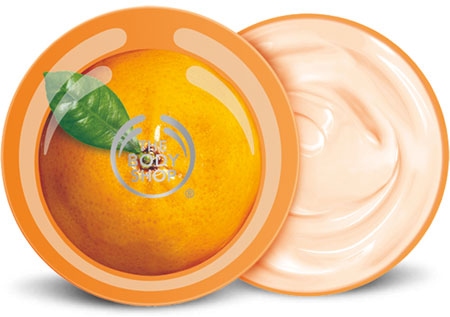 $20 at The Body Shop
The Body Shop's body butters are their best-selling product, and for good reason… they're ultra-moisturizing and smell amazing.
I especially love the Satsuma-scented one. I'm obsessed with the scent: it's citrus-y, but it's a sweet citrus, so it's not harsh and doesn't smell like a cleaning product. It's very crisp and mild, but also fresh. I went ahead and bought a lot of other products in this scent after trying this one!
Yes, $20 is a bit steep for a body butter. However, the container is huge, and I estimate that mine will probably last for at least six months.
The Body Shop frequently has 40% off sales, both in stores and online, so take advantage of those when they come around. (Our Coupons & Sales posts always list when these happen!) Those sales put this product in more of a college girl-friendly price range.
Raspberry Born Lippy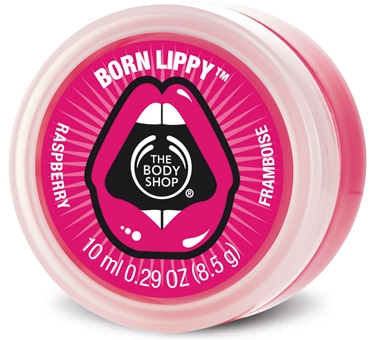 $6 at The Body Shop
This is the best-selling lip product at the Body Shop, and really I don't have too many problems with this. The price is perfect, the scent is great, and the packaging is adorable.
However, the texture is very waxy. It makes your lips look moisturized, but it really doesn't sink in. It sort of clings to the dry patches – not visually, but you can feel it doing so. I think this would work so much better in the summer, when your lips aren't so dry that they need serious help!
The other problem I have is that it's not always hygienic to use your finger to apply this. I don't normally gravitate toward products like these for that reason. I would love it way more in stick form or if it had an applicator of some sort!
Overall, I like it… but I don't love it. Try Born Lippy if you like a little tint of color, and if you don't have overly dry lips.
What do you think?
Do you like The Body Shop? Have you tried any of these products? What other beauty products would you like me to test out? Let me know in the comments!