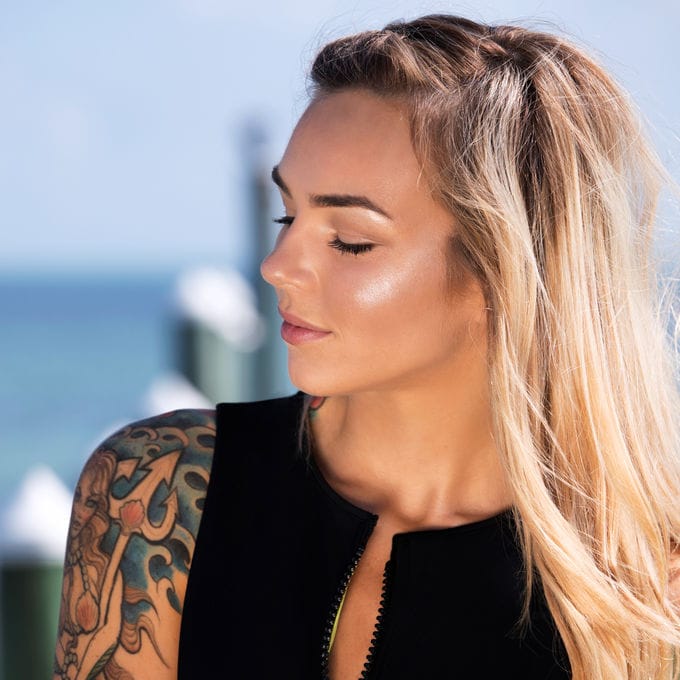 Tarte is one of my favorite high-end makeup brands, but I feel that it sometimes gets neglected or overshadowed by some of the larger brands, like MAC or Benefit.
Tarte products are completely cruelty-free, and all makeup is free of parabens, triclosan, phthalates, and gluten, so these products are great for your skin! This brand is known for its popular maracuja oil and Amazonian clay-infused products, and make some vegan products, as well.
Since I'm such a huge fan, I'm going to clue you in on three of my favorite Tarte products. Let me know in the comments if you're a fellow Tarte lover, too!
Amazonian Clay 12-hour Full Coverage Foundation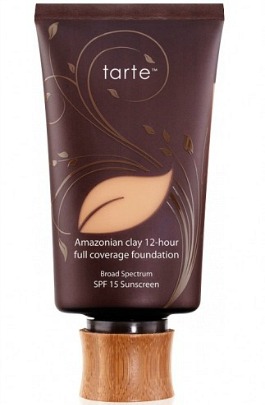 $38 at Sephora
I've been on the hunt for the perfect foundation that doesn't irritate my rosacea and other skin conditions, and makes my skin look flawless. This product is it. The finish is perfect; it's "satin-matte," meaning it's not completely matte, but it doesn't make your skin look oily. Because of this, you only need a bit of finishing powder.
The 12-hour claim is also not an exaggeration. It really does last 12 hours! I wore it from 11 am to 11 pm one night and I swear, it looked just as good as it did in the morning and didn't oxidize at all. I didn't even need more powder on my face. The price tag is high, but for the quality of this foundation, I think it's worth every penny.
Colored Clay Tinted Brow Gel

$21 at Ulta
This is one of those products that I reach for every single day. I find that doing your eyebrows daily is one of the most annoying things in the world, so this product makes it so much easier! Basically, this stuff is foolproof. Just brush the tinted brow gel onto your eyebrows, shape them, and you're done.
I use this as an everyday product when I don't want to take the time to fully fill in and my eyebrows, or I use it when I'm done filling in my brows as a "top coat."  You could even use this if you just to keep any stray hairs in place. The color selection is great, too!
LipSurgence Skintuitive Lip Tint

$24 at Sephora
This type of product normally weirds me out a little bit. How does it know what color to turn into on my lips? What is this sorcery? However, to me, this one feels a lot less weird. This "Skintuitive" lip tint uses your skin's natural pH to determine what color would be perfect for your skin tone.
It also acts as a lip plumper by upping your lips' water content without that burning feeling. Also, I adore the scent! It's a light mint, which I totally love. In my opinion, the price is kind of high, especially since it's just a lip product, but I find that I use this every single day. If you're looking for a unique new lip product, try this one out.
What do you think?
Which Tarte products do you love? Have you tried any of the product mentioned here? Would you like to see more posts like this? Remember to tell us your thoughts by leaving a comment!