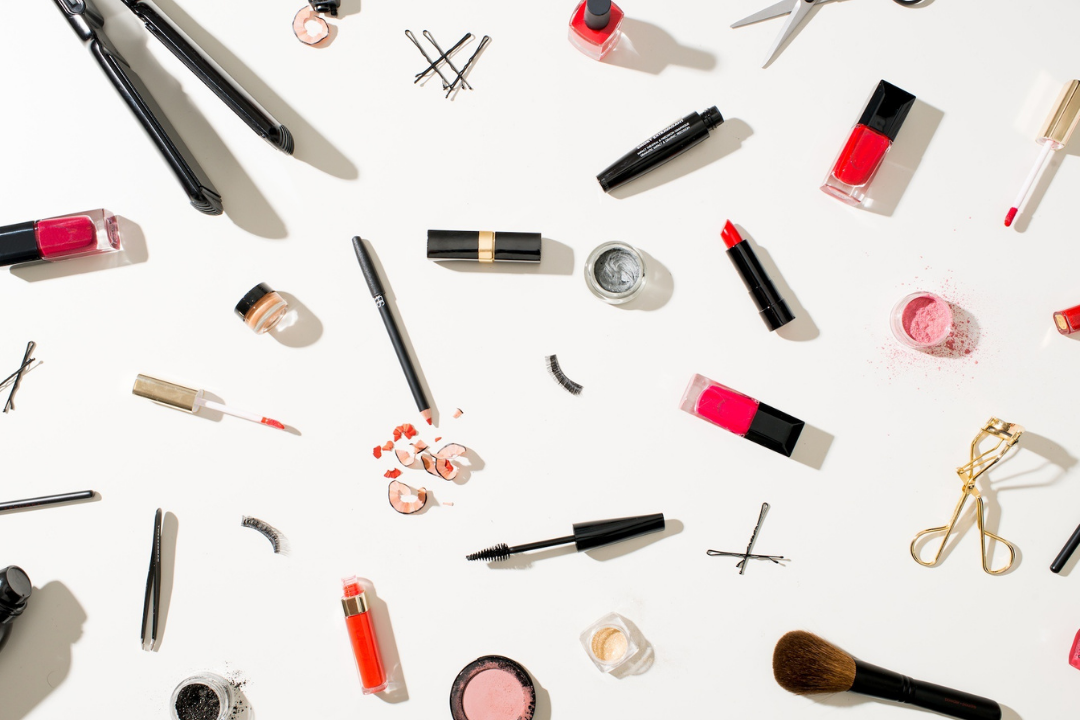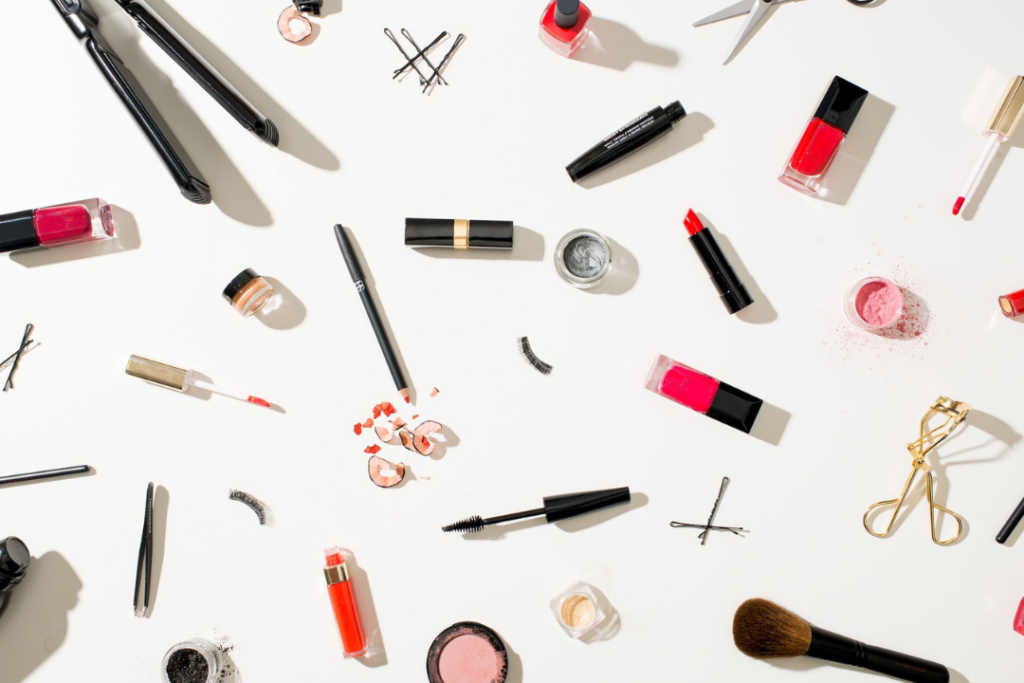 For any girl on a tight budget, it can be painful to browse Sephora and gaze longingly at a $50 foundation you could never afford. I torture myself on a daily basis by window shopping online, especially for anything beauty!
But I have good news, you don't have to suffer beauty heartache any longer! And what exactly is the cure? Beauty discount sites! Below, I will lay out three online discount sites that I have found and talk a little bit about their selections and policies. And who knows, maybe you will find that one product you've been crushing on – for less!
As a note, I do recommend checking out reviews on Make Up Alley before purchasing any beauty product. The majority of the products on these sites are cheap, but it's still good to know what you're getting into before you spend money!
1. Head 2 Toe Beauty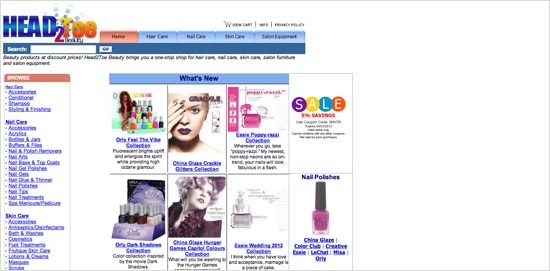 Head 2 Toe Beauty is a U.S. based beauty discount site and their specialty by far is nail care. They carry China Glaze, Essie, Orly, Color Club, Creative, Misa and LeChat nail polish, all at great prices! I know everyone here on CF loves their nail polish, so I would highly recommend checking out this site for that. They also carry some skincare, hair and salon equipment, but the brands in those categories are limited.
My favorite nail polish collections from the site are China Glaze's ElectroPop Collection (each polish is $3.00!), the Essie Spring 2008 Collection ($8.00 a polish), and the Color Club Back Stage Pass Collection ($3.25 a polish). While the collections above require a bit of scrolling to find on the page, take a look around the site, their layout is very easily navigable!
2. MakeUpMania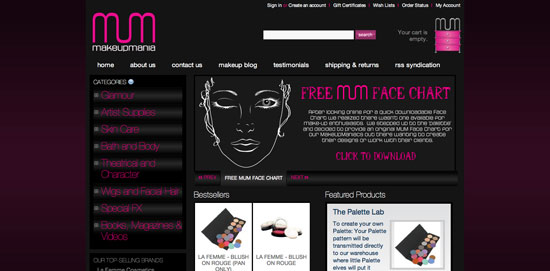 MakeUpMania, also known as MuM, is not exactly a discount beauty site. However, they do carry high quality foundation and blush that is raved about in the industry and the best part? It's dirt cheap! They tend to cater towards professional make-up artists, but don't let that scare you away! Some of their top selling brands are La Femme Cosmetics, Ben Nye, Graftobian and Kryolan, which are well regarded in the theater and film industry.
A foundation I've been dying to pick up is Graftobian's HiDef Glamour Foundation, a product that has rave reviews from professionals and regular consumers alike. (Here's a quick foundation review by one of my favorites, Goss!) As well, La Femme makes gorgeous blushes in every color under the sun that are highly pigmented and long lasting (And here's another review for anyone interested.) There are lots of great products on this site and it just goes to show you don't need to pay a lot of money for quality!
3. (NOW CLOSED) All Cosmetics Wholesale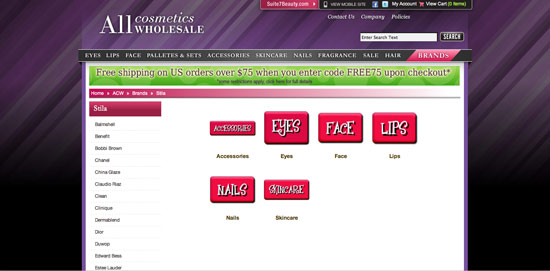 All Cosmetics Wholesale (*as of 2021, out of business*) has been operating out of the U.S. since 2002 and they specialize in providing discount, high-end products as well as hard to find rarities. They do note that their discounted retail products are shelf pull items and cannot guarantee they will be "retail perfect." In short, they buy these items directly from the manufacturer at wholesale prices and pass the savings on to the consumer.
I will say, this site has the best selection of brands I've seen so far! Some brands they carry are Korres, Benefit, Laura Mercier, Lancome, and Estee Lauder just to name a few. I think their sale section of the site is the best because you get deep discounts on skincare, makeup, and even some beauty accessories like makeup brushes.
Some of my picks from the sale section are this Laura Mercier eye shadow (discounted to $8.99 from $22.00), an Estee Lauder Signature eye shadow quad (discounted to $14.99), Smashbox Halo Color Boosting Powder (discounted to $18.99 from $59.00), and Tarte Cheek Stain (discounted to $9.99 from $30.00). This is barely scratching the surface of this site, so check it out!
What do you think?
Have you ever purchased anything from a beauty discount site? Do you have a favorite discount site? Do you think these discount sites will benefit you? Let me know in the comments!