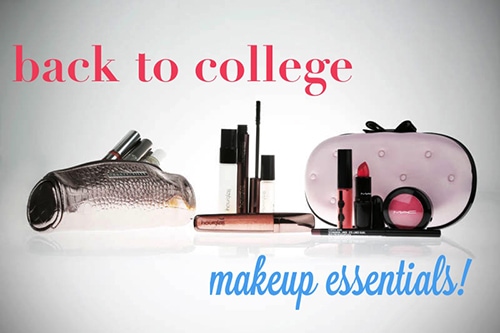 I know that for most of you college girls, school is probably the last thing on your mind. At least the schoolwork aspect of school is. I'm with you on that – in fact, I'm dreading it! But, I'm not dreading back-to-college shopping, and most importantly, a little makeup bag refresh!
As you may or may not know, makeup does have ashelf life (read more about that in with this handy chart). Plus, what girl doesn't need an excuse to buy some new makeup? I've put together a guide to college makeup essentials that will hopefully help you have a more successful shopping trip, wherever you do your makeup shopping. Let's get right to the list:
Your list of essentials:
Basic eyeshadow palette (light, medium, and dark colors)
Eyelid primer
Eyeliner (liquid, gel, or pencil)
Mascara (regular and waterproof)
Eyebrow pencil with brush
Foundation or tinted moisturizer
Finishing powder
Concealer
Basic non-shimmer blush
Bronzer
Lip gloss, lip balm, or lipstick depending on your preference!
What to buy (in order!):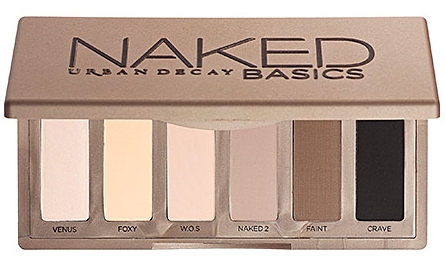 Urban Decay Naked Basics, $27 at Sephora
All the shades in this palette are matte, which I love for class! So simple and easy. It looks like you aren't even wearing eyeshadow – perfect for a low-key daytime look.
e.l.f. Essentials Eyelid Primer in Pearl, $1 at e.l.f.
It's only a dollar and it's amazing. This works just as well as any high-end brand I've seen.
L'Oreal Infallible The Super Slim Liquid Eyeliner in Black, $8.49 at Target
This easy-to-use felt-tip liner is jet-black and creates flawless lines so easily.

Benefit They're Real! Mascara $23 at Sephora
This mascara is seriously my best friend. It makes my lashes look fake – in a good way!

Physicians Formula Brow Definer Automatic Brow Pencil, $5.95 at drugstore.com
This pencil requires no sharpening and is hypoallergenic, so it won't irritate skin. It also has a brush on the end to tame unruly brows.
Maybelline Fit Me Foundation, $5.94 at Target
This foundation is affordable and works so well with any kind of skin! I love the airbrush effect it gives your skin.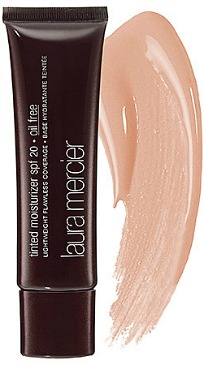 Laura Mercier Tinted Moisturizer SPF 20, $43 at Sephora
Anything Laura Mercier is going to be a high-end product, but let me just say that this tube lasted me a year. I love what it did for my skin and my morning routine! I didn't need to use another moisturizer beneath this one, plus I just loved how natural it looked on my skin.
Physicians Formula Organic Wear Loose Powder, $13.99 at drugstore.com
This loose powder is all-natural and organic so it won't irritate your skin, plus it will keep your skin looking matte all day long.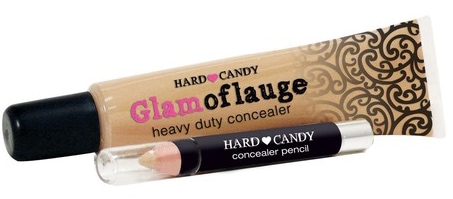 3 More Makeup Tips for College
Don't be a makeup hoarder! I try not to bring TOO much because honestly, you won't use it. Having four mascaras is a little ridiculous…but that's what I had in my bag in the beginning of last year.
My rule of thumb is, if you won't use it at least once in the semester, leave it at home. You can always pick it up when you come home for a break.
Getting yourself into the habit of a simpler routine with fewer products. It's a time-saver and lets you sleep longer in the morning, which is always appreciated. That was a lesson I had to learn in my freshman year since I was one of those girls who meticulously applied makeup like a surgeon every morning. I learned so quickly that mascara and a little eyebrow touch-up and powder is all I needed when I was rushed!
What do you think?
What do you think of these makeup picks? Do you already own any of them? Let me know in the comments if you've used any of these products or if you have any other products that you think are essentials in your college makeup bag! If college is approaching quicker for you, good luck on your first semester!