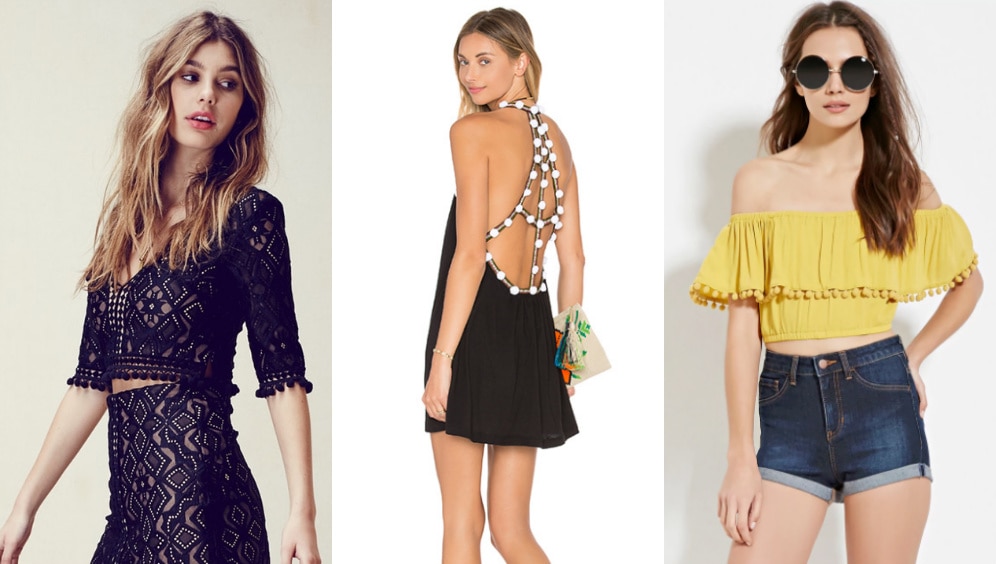 What screams "summer fun" more than pom pom embellishments? Whether you're more of a dainty pom pom trim kind of girl or the type who loves them bold and colorful, you can find a style that suits your tastes.
Will this trend be around forever? No way. Do we adore it for right now? Absolutely. We're stocking up on inexpensive versions to carry us through the next few months.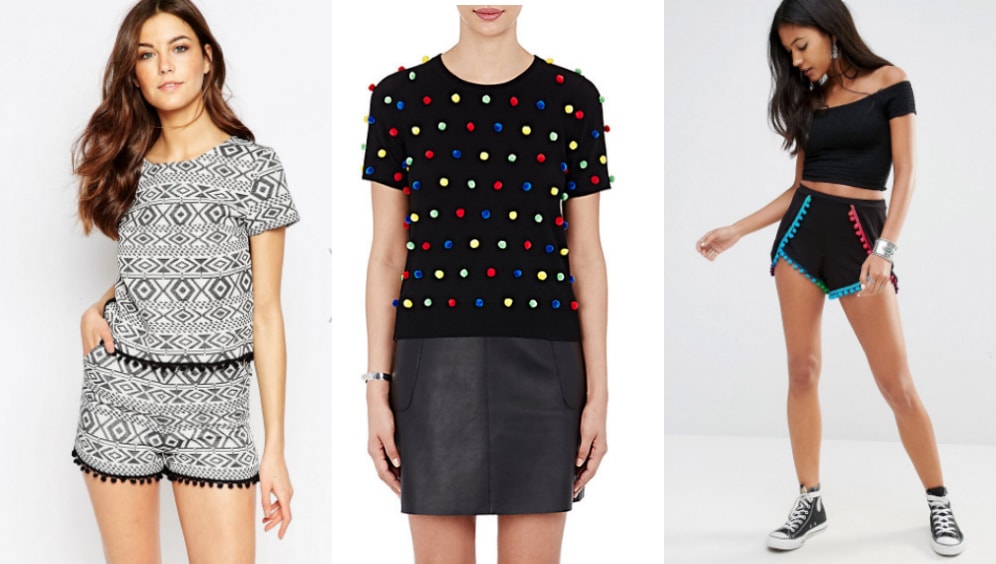 Adorable or atrocious?
Do you love this one or hate it? Would you wear it? Comment below and let us know!