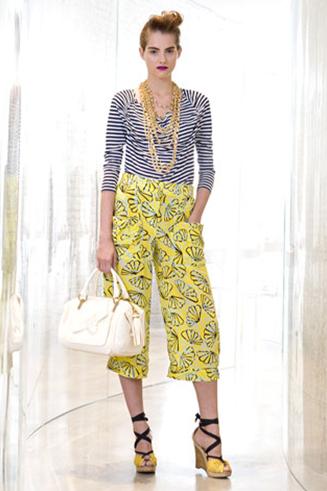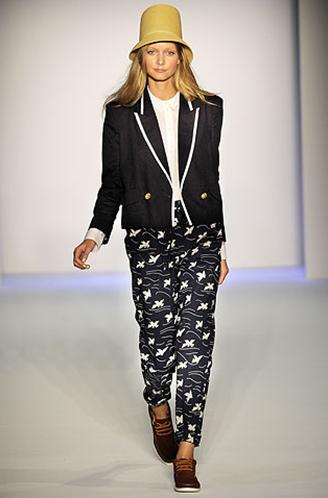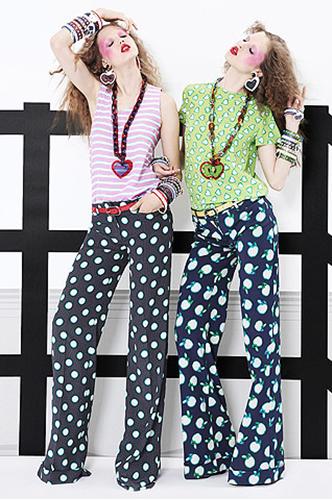 Trousers are rarely thought of as a popular summer style, but after major fashion houses such as Derek Lam, Miu Miu, and Balenciaga introduced them in their Resort collections this season, fashionistas everywhere have been spotted rocking them. Even celebs like Katy Perry and Keira Knightley have worn the trend in various patterns.
So, what to think of this trend? On the plus side, patterned trousers provide a fresh update to a conventional workwear piece – they're a fun take on something traditional. Also, they could easily be worn with a cute top for a fun day outfit if you're going – say – shopping or out to lunch with friends.
The problem with patterned trousers, however, is that they can easily become overwhelming. It's not hard for these trousers to be too colorful or too busy and make you look as if you're swimming in your outfit. They could also potentially be mistaken for pajama pants if worn with baggy clothes, but this could be solved with a classy pair of heels and jewelry. (See the Derek Lam example on the left, above.)
What do you think?
I want to know your thoughts on this trend: would you wear patterned trousers? If so, what would you wear them with? Is this look fun and whimsical or just tacky and too-much? Let me know your thoughts by leaving a comment!