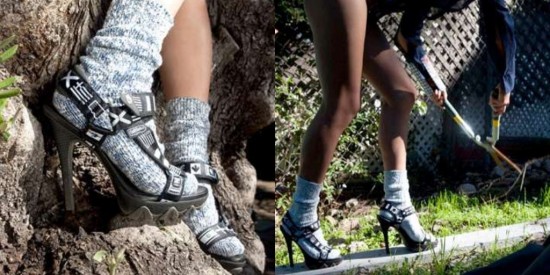 Teva hiking stilettos. (Photo Credit)
If you choose to invest in this fashion trend, I can imagine that your workouts will never be the same. Athletic stilettos are exactly what they sound like: a pair of comfy sneakers… with high heels.
There was much buzz around Teva's hiking stilettos when they were first released. Since then, Nike has released their own Air Jordans in high heel form and you can even find Converse high tops in platform-heel style. Other brands, such as Volatile, have come out with tall wedge sneakers.
Personally, I don't understand this trend. I've never found athletic sneakers to be particularly attractive and only wear mine at the gym and dog park. I suppose this is one way to sass them up, but what is the point? It's not like one could wear their Teva stilettos on the elliptical. Although, those blue Nikes do have a strange appeal that I can't quite put my finger on..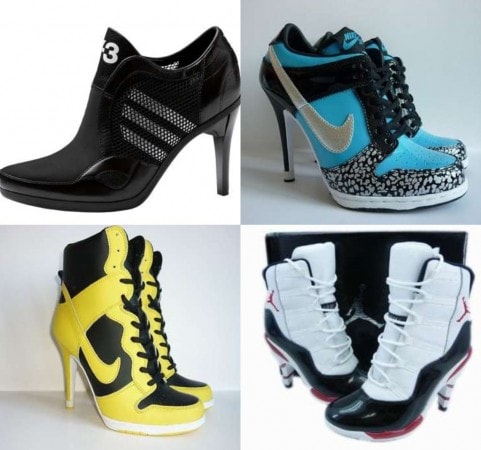 What do you think?
Would you wear these strange athletic shoe/high heel hybrids? If so, how would you wear these? What do you think is up with this trend? Do you think this is utter craziness or a comfortable alternative to high heels? Make sure to leave a comment with your thoughts.