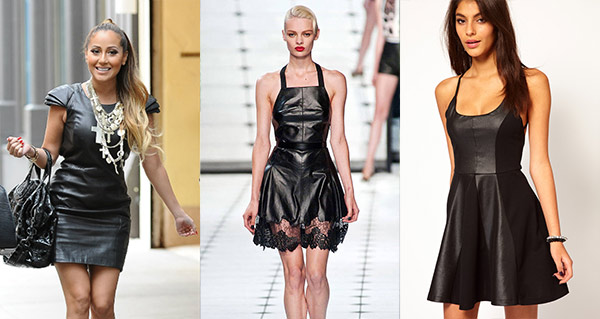 Photo Credits (L-R): Adrienne Bailon via Pacific Coast News, Jason Wu Spring 2013 via ELLE, and ASOS dress
When you think of leather or pleather, you likely think of bikers, rockstars, and tough-looking jackets. The latest way to wear this sleek material, however, is not quite so edgy. Leather dresses with ladylike touches are starting to show up everywhere for Spring 2013.
This season's leather dresses aren't the sleek shifts of past seasons: fit-and-flare silhouettes, dainty belts, and flirty lace detailing combine to make Spring 2013 leather dresses more girly than grungy. Personally, though this trend appeared on the Spring runways, we can't get enough of this cute style for cold weather! Warm, versatile AND adorable… what's not to love?
Try a leather dress for a formal party…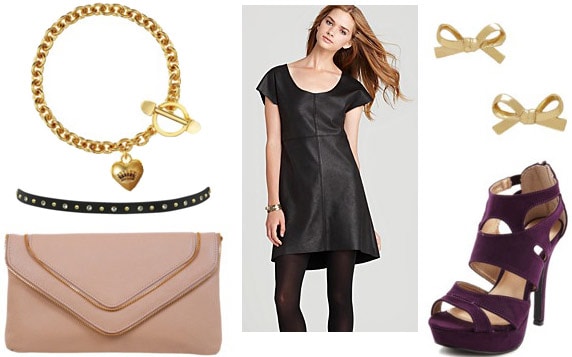 Product Information: Dress – C&C California, Shoes – Charlotte Russe, Clutch – Miss Selfridge, Belt – Miss Selfridge, Bracelet – Juicy Couture, Earrings – Kate Spade
Would you wear a ladylike leather dress?
Do you like this look? Do you enjoy this girly take on a tough fabric, or do you prefer your leather pieces on the edgier side? Which style above is your favorite? Leave a comment below and let's discuss!