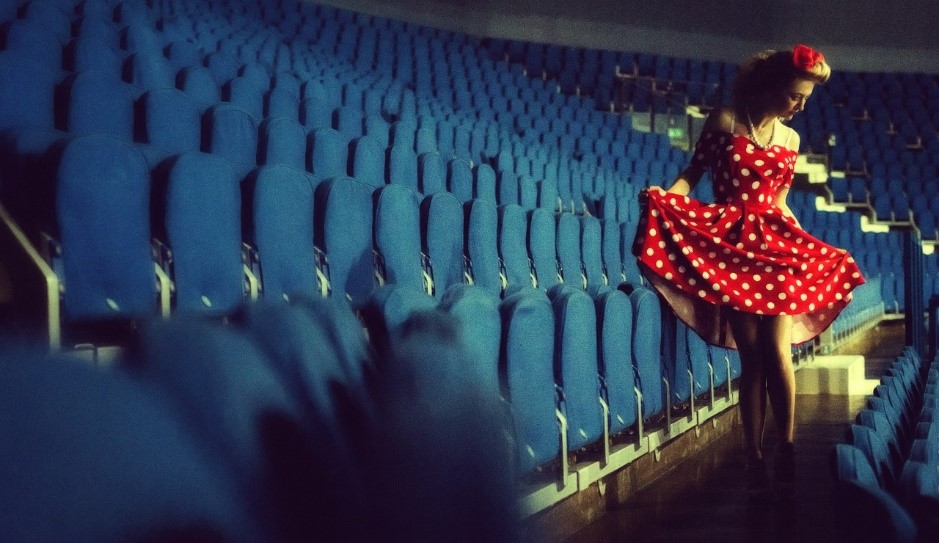 Okay, okay, I know what you're thinking: but isn't pinup, retro style mainstream by now? How does it classify as an "underground trend?"
To this, I say, read on – because rockabilly is another brainchild entirely.
Originating as a music movement in the '50s and '60s, rockabilly was a mashup of "rock" and "hillbilly," combining strains of rock n' roll, country, bluegrass, western swing, and boogie music. Crooners such as Bill Haley, Elvis Presley, Carl Perkins, Johnny Cash, Buddy Holly, and more brought their tunes, and the rockabilly style, to life.
Today, rockabilly is the alternative, vintage American cousin to pin-up's glamorous style. (Here's a rundown of the differences.) Much like pin-up, rockabilly is accessible to women of all shapes and sizes and celebrates curves and body diversity. This is so relevant in today's marketplace, where designers and advertisers alike are beginning to recognize the cry for more inclusive, diverse styles.
Rockabilly fashion is categorized by staples such as sweetheart necklines, high-waisted pants, low heels, halter tops, funky sunglasses, tattoos, alternative hair (neon colors and pin-up's primped, glam edge), and piercings.
Ever seen "Cry Baby" starring a young Johnny Depp? Start there for a pin-up and rockabilly frame of reference.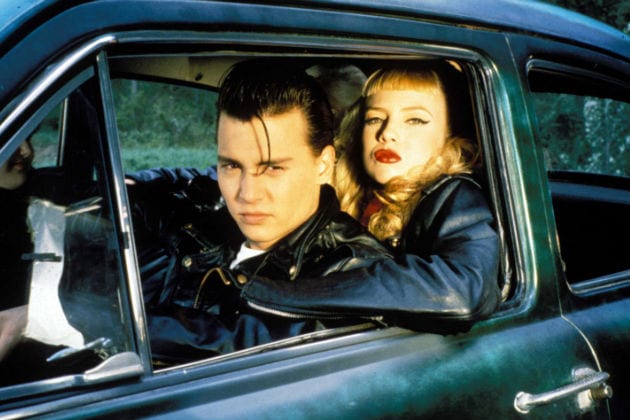 The thing that stood out the most to me while researching was the confidence it takes to "rock" rockabilly. While it's a daring look, and not for everyone, there's a certain freedom to its brash, beautiful embrace of music meeting individuality.
Below, find out how I've taken favorite rockabilly pieces and reinterpreted them for a more modern vibe.
#1: The Mermaid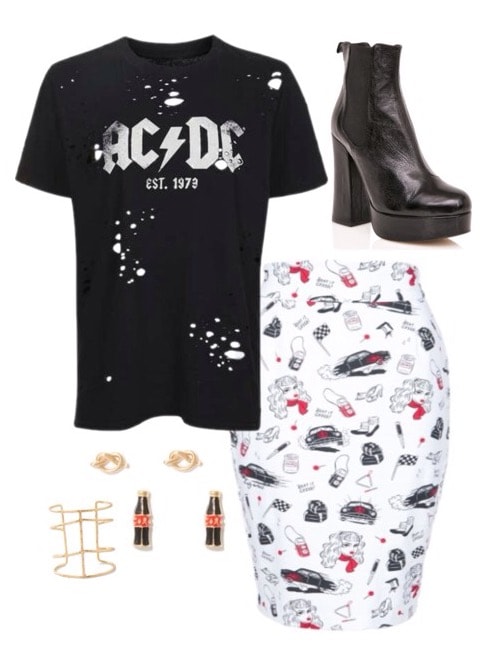 Products: Shoes – Dolls Kill, Skirt – Pinup Girl Clothing, Shirt – Topshop, Cuff – Express, Pretzel Earrings – Charming Charlie, Cola Earrings – Charming Charlie
Embrace your delinquent side, '50s style, with this funky printed skirt. Add a graphic tee (ripped or otherwise) and a pair of statement booties, and you've got yourself a rock n' roll ensemble.
#2: The Athlete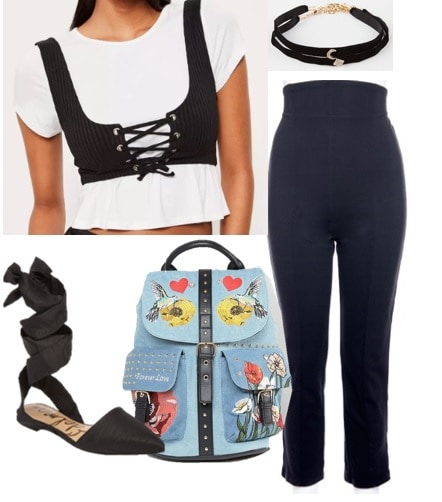 Products: Pants – Pinup Girl Clothing, Crop Top – Missguided, Tee – Missguided, Flats – Nordstrom (Cheaper alternative: Charlotte Russe), Backpack – ASOS, Choker – Tillys
Take a page from the athleisure trend and turn it inside out. Start with a pair of pinup-approved pants, and mix in a lace-up crop top, flats and a patched-up backpack. You're ready to hit the streets!
#3: The Glam Squad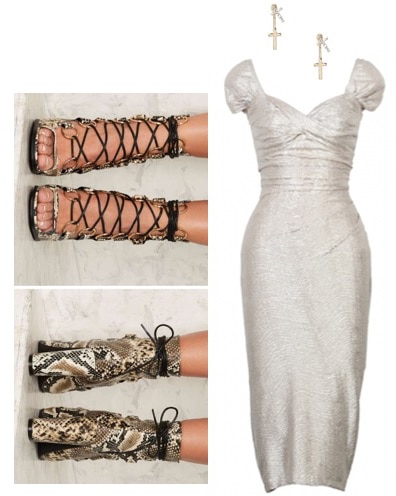 Products: Dress – Stop Staring! Clothing, Shoes – Nasty Gal, Earrings – Icing
For a little bit of sparkle that's perfect for the holiday season, try this gold dress. Add on a pair of lace-up heels and some front-and-back earrings, and you're ready to rock the holiday party circuit in Rockabilly style.
Readers: would YOU attempt rockabilly style?
Do you incorporate rockabilly's retro vibe in your everyday wardrobe? What's your favorite rockabilly piece? Are Gwen Stefani's pinup-style, old Hollywood tresses your #hairgoals too? Sound off in the comments!