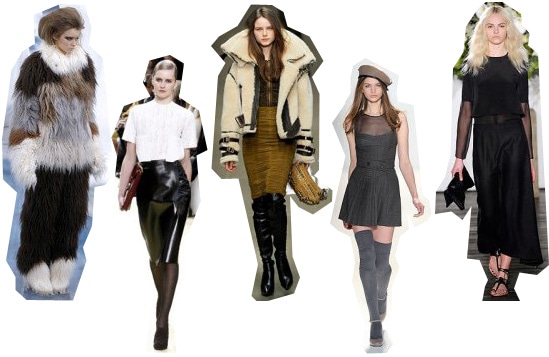 Heads up, trendsetters! While the rest of the world is still worrying about what swimsuit to buy for the summer, if you pride yourself on being ahead of the fashion curve, now is the time to take a look at what's going to be hot this fall and start planning.
Skip the usual fall style predictions: Black is the new black! Statement coats are in! Cashmere cardigans are classic! Instead, here are our predictions for the cutting-edge fashionista or anyone looking to push the boundaries and update their wardrobe. We've watched the runways, scanned the streets, and checked out the editorials. Here's a run down of five pieces we predict will really heat up the fashion world when the weather cools down.
1. The Suit
This ain't your momma's suit. Many designers took the idea of business wear with pieces such as blazers, pencil skirts, pin striped suits, and put a risky spin on it. So go ahead and keep that blazer and pencil skirt for fall. (And if you don't have one yet, what are you waiting for?) Just be sure to pair it with something that would have HR in a tizzy.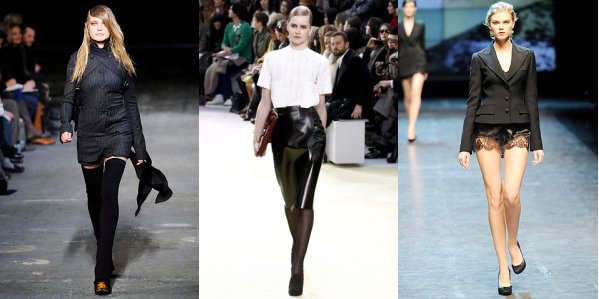 Alexander Wang – 1, Celine – 2, Dolce & Gabbana – 3
2. The (Faux) Fur Coat
Just one look at the iceberg runway at Chanel should make it obvious that fur is going to be a big trend for fall. While we don't recommend fur pants, a tasteful fur trim, shrug, or even starlet coat instantly adds a luxe factor to any look.
Just remember to go faux next season (trust me: no one will know the difference, and your budget, as well as our animal friends, will thank you) – it's the chicest way to wear this trend!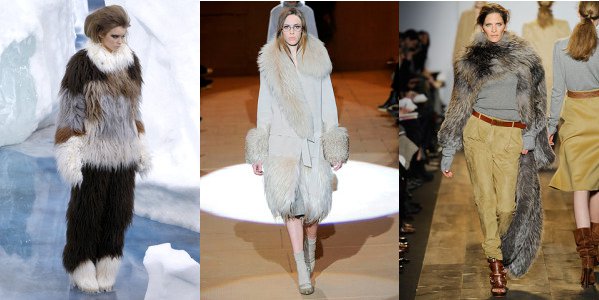 Chanel – 1, Marc Jaobs – 2, Michael Kors – 3
3. The Aviator Jacket
While the topper of choice has been the motorcycle jacket for several seasons now, it seems a new jacket is about to become "it".
The aviator jacket is a close cousin to your favorite motorcycle jacket, but with a much softer and more rugged feel, made with a leather or suede type material, a dramatic collar, and lots of snuggly shearling. This fall, wear it just like you would any other leather jacket: with everything!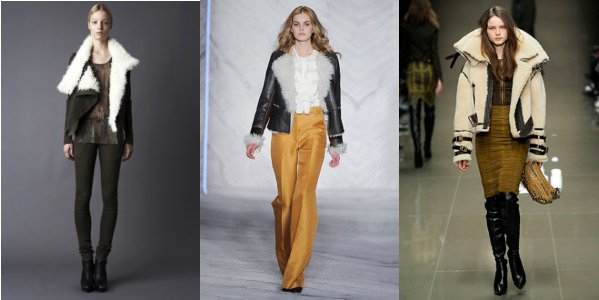 Doo.Ri – 1, 3.1 Phillip Lim – 2, Burberry Prorsum – 3
4. The Maxi Skirt
It seems that the hemlines will be dropping right along with the mercury this fall. While most summer maxi-dresses are more boho-chic, the hottest dresses and skirts for winter are dark, slinky, and sleek. Think more Morticia and less flower child. For a modern feel, wear them with boots or flats.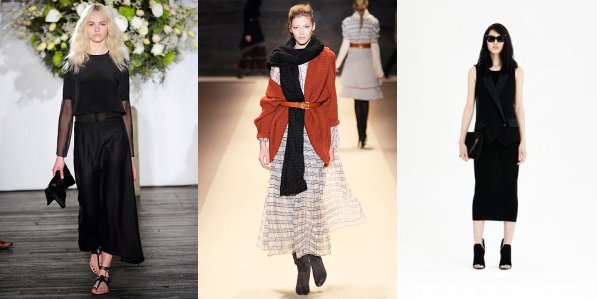 The Row – 1, ADAM – 2, Alexander Wang – 3
5. Knee Socks
Thigh-high boots were all over the runway last season, but the trend didn't exactly catch on with the public. However, for fall, designers are still showcasing the lanky silhouette, but with cashmere socks and heels instead of boots.
For a much softer take on the over-the-knee boot trend, grab a pair of socks and try this trick to winterize last season's mini-skirts.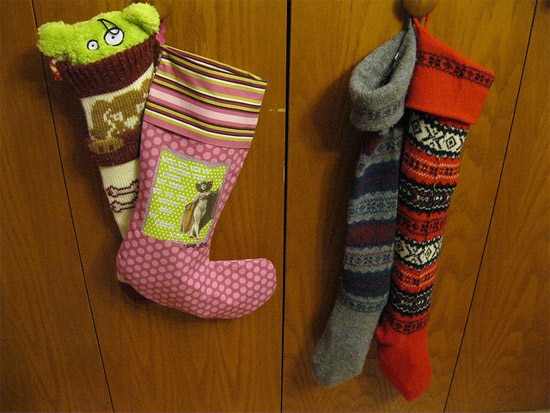 Cynthia Steffe – 1, Prada – 2, Rag & Bone – 3
So what do you think?
Are you excited about any of the new pieces for fall? Any other trends you've spotted? Do you adapt trends right off the runway? Let us know in the comments!