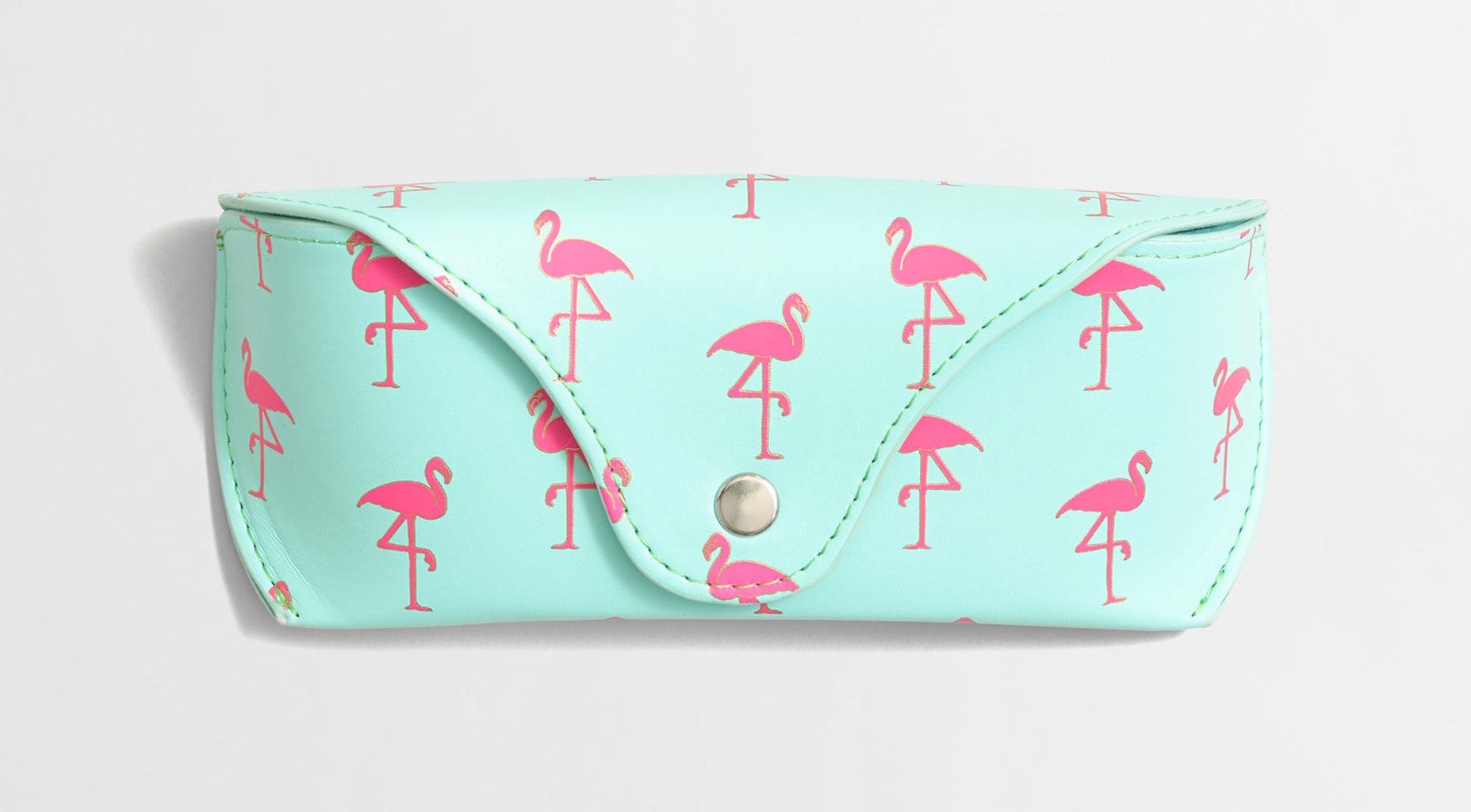 Now that most of us are off for summer vacation, the need for warm weather and cute summer trends is in the air! My personal favorite trend for this summer is flamingo prints. After my recent trip to Florida, I've been buying pretty much anything that has these pretty pink birds on it.
If you're like me and your flamingo obsession is getting real, you're in luck! Flamingo prints are crazy popular right now, so you can pretty much find flamingo items anywhere. Below are some of my favorite flamingo items that totally scream summer vacay:
Clothing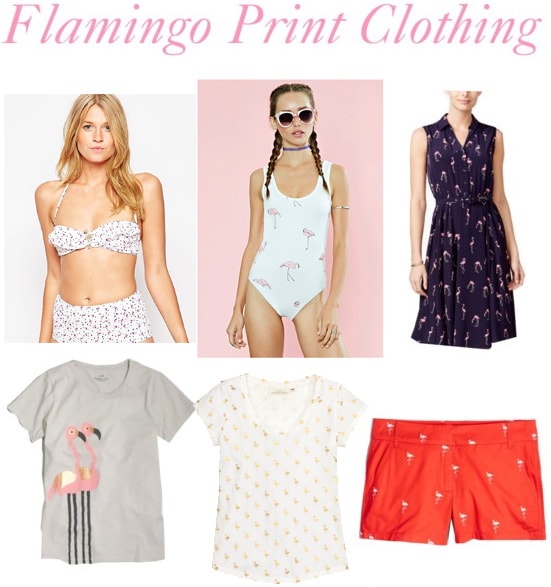 Products: Swimsuit | Bodysuit | Dress | Statement T-Shirt | Printed T-Shirt | Shorts
Flaming-themed clothing can be found in just about every store this season. It's so cute and summery. From T-shirts to shorts to bodysuits to dresses, there's a piece out there for every girl. Whether you prefer more of a statement look or a more subtle look, you can find a flamingo print to match your style.
Shoes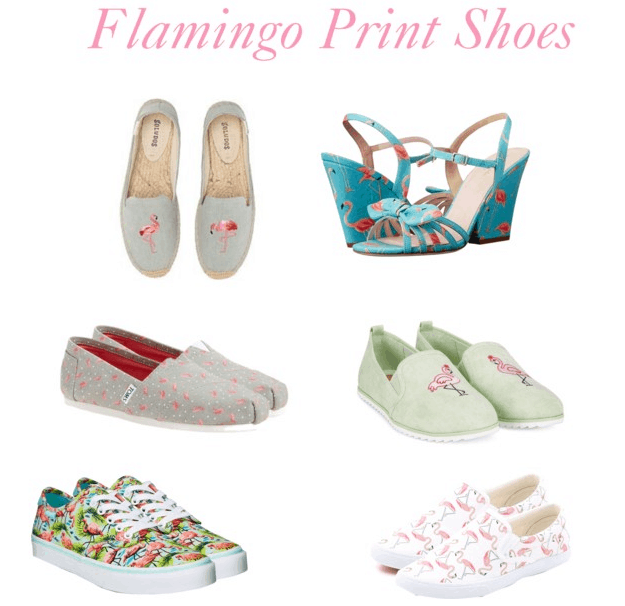 Products L-R, Top to Bottom: 1 | 2 | 3 | 4 | 5 | 6
Shoes with flamingos on them add the perfect pop to any outfit. They're super easy to style because you just slide them right on and go – try them with any solid colored outfit in similar tones for a pop of print. You can find everything from flamingo espadrilles to sneakers and even heels!
Accessories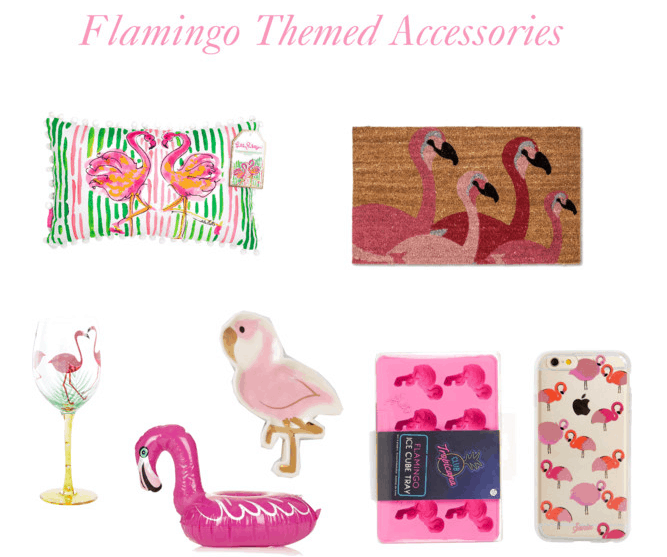 Products L-R, Top to Bottom: 1 | 2 | 3 | 4 | 5 | 6 | 7
Flamingo accessories are definitely abundant this time of year. Whether it's a trinket dish or pillow perfect for spicing up your bedroom, or cute glasses and decorations perfect for a summer party, there are so many cute items to choose from. I especially love the blow-up flamingo drink holder on the bottom left above – too cute! The flamingo theme is adorable and affordable, so definitely sneak it into your decor if you're loving it.
Are you loving flamingo everything?
Do you share my obsession with these cute pink birds? Which piece above is your fave? Let us know what your favorite summer trend is in the comments!