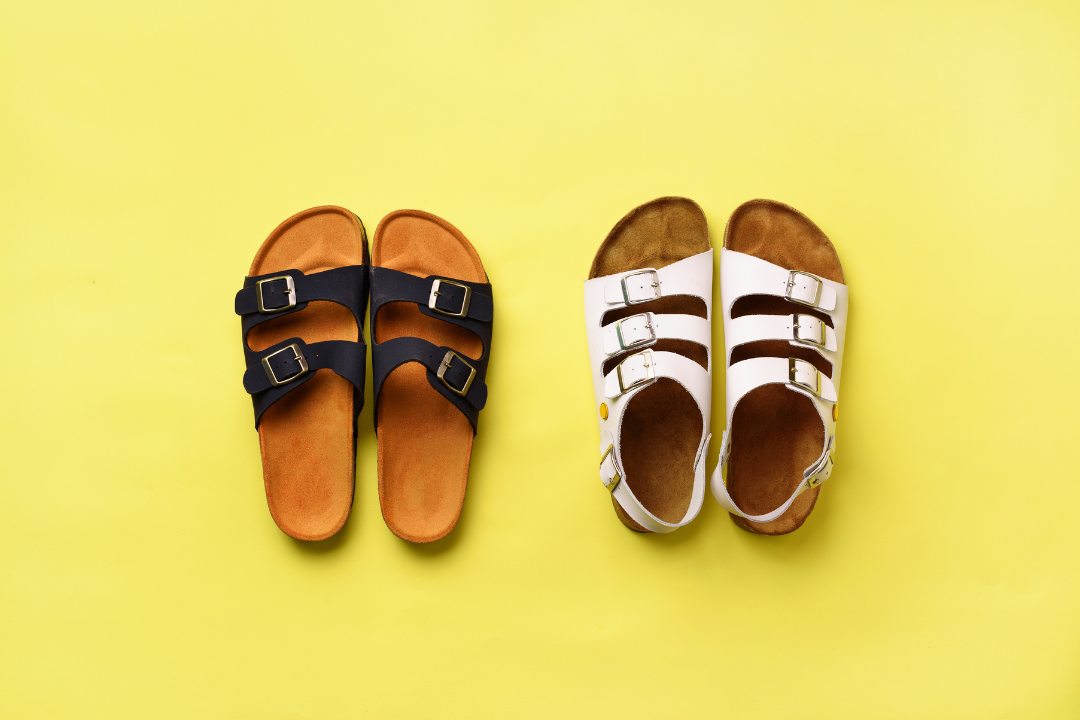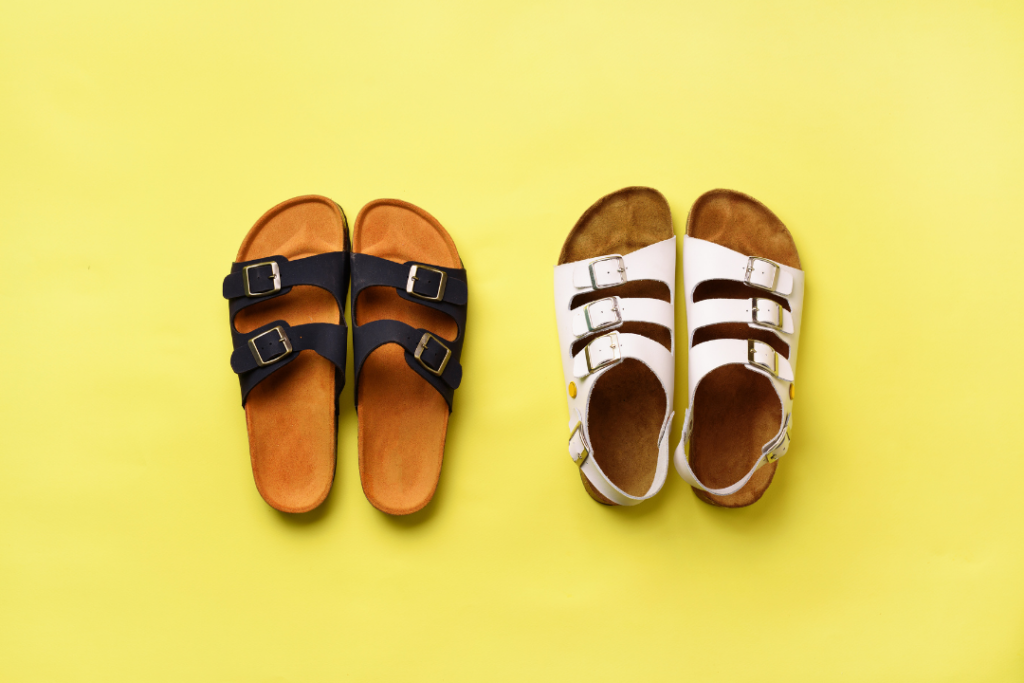 Hey CF readers! Do you ever want to try a new trend, but are afraid it might be a little too wild? Do you have trouble incorporating a new trend into your wardrobe? Or maybe you just don't know how to style it? Have no fear! I'm here to try out every wacky trend in the book, just for you, in Test Drive.
The sun is out, the birds are chirping, and school is skidding to a halt. We all know what that means: pedicure weather. Whether you opt for wedges, gladiators, or flip-flops, sandals reign supreme in the summer. So why not throwback to an old classic, the Birkenstock?
I know what you're thinking: Birkenstocks are for dads and Leandra Medine. But hear me out: while Birkenstocks are by no means attractive, they raise an important question for fashionistas everywhere: what does fashion mean to you?
Related post: How to Wear Birkenstocks (Styling Guide & Outfit Ideas)
What Are Birkenstocks?
Birkenstocks are those dad shoes you've been seeing everywhere. Ultra-popular in the '60s and '70s, these sandals are making a comeback. They're defined by their thick, cork insoles that fit to the shape of your foot, and wide leather straps across the top.
Like any trend, Birkenstocks come with their own story of political culture. Although they originally came from Germany, Birkenstocks quickly became popular amongst the hippie flower children of the '70s, and were therefore associated with liberalism. Birkenstocks fit in perfectly with this season's '70s-inspired fashion trend, but are modernized with tons of new colors and patterns, as well as new styles like thinner straps and flip-flops.
How I Styled Them for School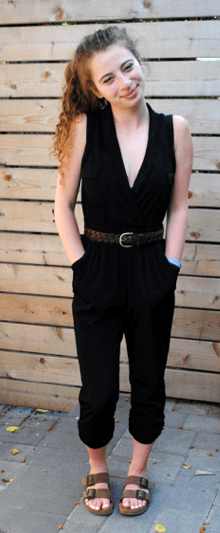 For school, I paired my trusty brown Birks (actually, mine are Naots) with a black jumpsuit. I belted it and kept it pretty accessory-free for a cool, casual look. This outfit is perfect for those last couple weeks of class because these sandals say "I just don't care anymore." Don't forget your trendy white pedi to look extra tan for summer!
Where to Find Them
Although Birkenstocks can be pretty pricey, like any popular item, the same style can be found for less at trendy stores. Here are a few cost-effective options, as well as a few more unique pairs.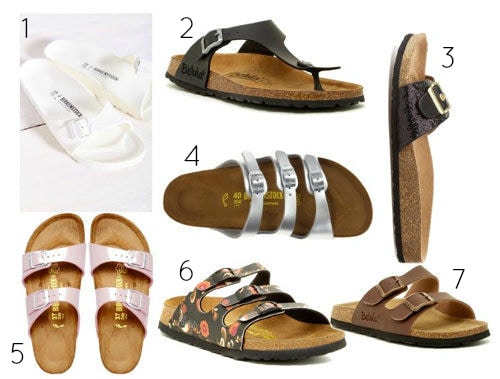 Product Info: 1, 2, 3, 4, 5, 6, 7
Styling Tips
One of the great things about Birkenstocks is that they open up a whole new realm of style: ugly-pretty. They introduce the idea that you can dress for yourself and wear something because you think it looks cool, without having to look "good." Sometimes a really beautiful piece of clothing is not the most flattering one, and that's okay. Fashion is an art, and like all art, it's all about what you make of it.
That being said, Birkenstocks give you hundreds of outfit possibilities, as long as you're willing to embrace the ugly-pretty.
Try a sweet floral pair with a neutral jumpsuit
Wear classic brown Birks with a girly dress and lace-trim socks
Throw on a white pair with a black jumpsuit for a sporty vibe
Or pair white Birks with white pants for a crisp, summer outfit
Wear them with cuffed boyfriend jeans for a classic, relaxed look
The Verdict
Are Birkenstocks attractive? No. Are they wearable? Of course! Take a lesson from the Man Repeller's book and try something not conventionally attractive. Birks are super versatile, super comfy, and super fashion-forward. They're a win-win-win!
What do you think?
Would you be caught dead in "dad shoes"? What other iconic fashions aren't exactly flattering? Will you try Birkenstocks, and where will you wear them? What would you like to see next on Test Drive? Let me know in the comments!