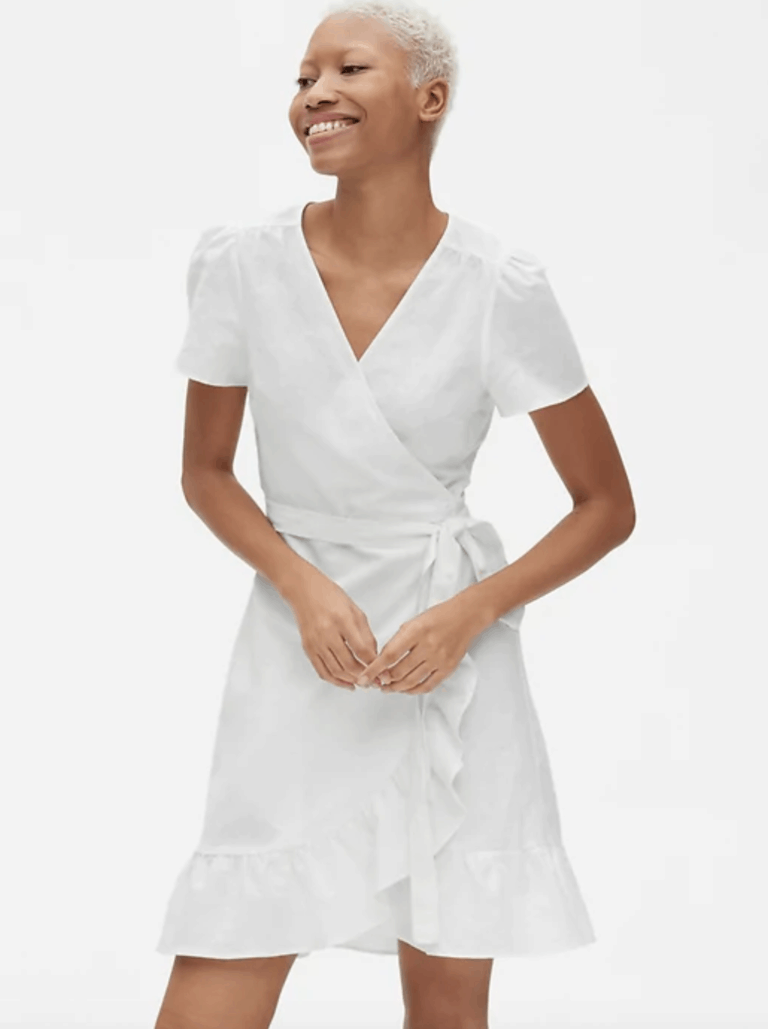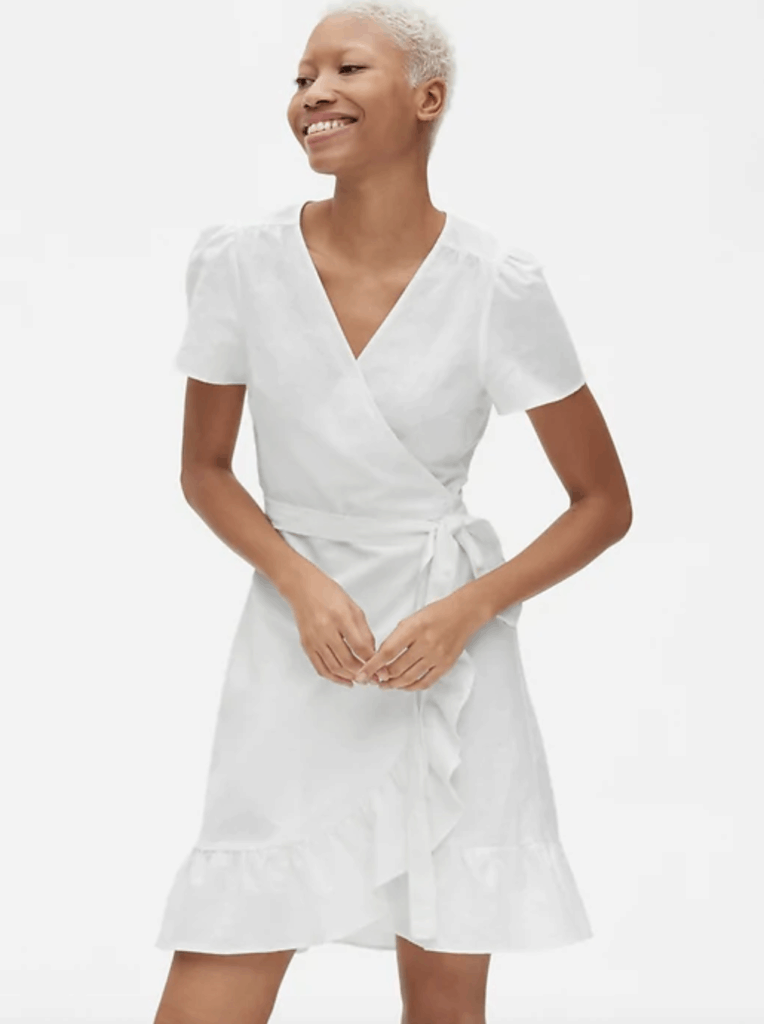 Linen is always a favorite fabric for the summer season, however this year it's a bona fide trend. Thanks to our favorite fashion designers, linen is absolutely everywhere right now and we aren't mad about it.

Linen fabric is woven from flax plants and has been used since ancient Mesopotamia times. It is natural looking and cool, which makes it absolutely perfect for the warmer months. It's a more luxurious alternative to cotton, being used most commonly as resort wear.
The linen clothing we're seeing this season focuses on neutral tones and simple designs, which gives it a minimalist feel. These linen pieces are a great contrast to some of the bolder trends happening this season such as neon and distressed denim. Linen is so neutral looking, it can be styled in a variety of ways.
Below, I'll show you how celebrities are wearing linen right now and how you can copy them with some affordable linen clothes.
How Celebs Wear Linen
Maren Morris is wearing a linen striped top while visiting with Lea Michele.
Vanessa Hudgens is ever the bohemian babe in the cutest white linen set. Her look practically screams summer.
How You Can Wear Linen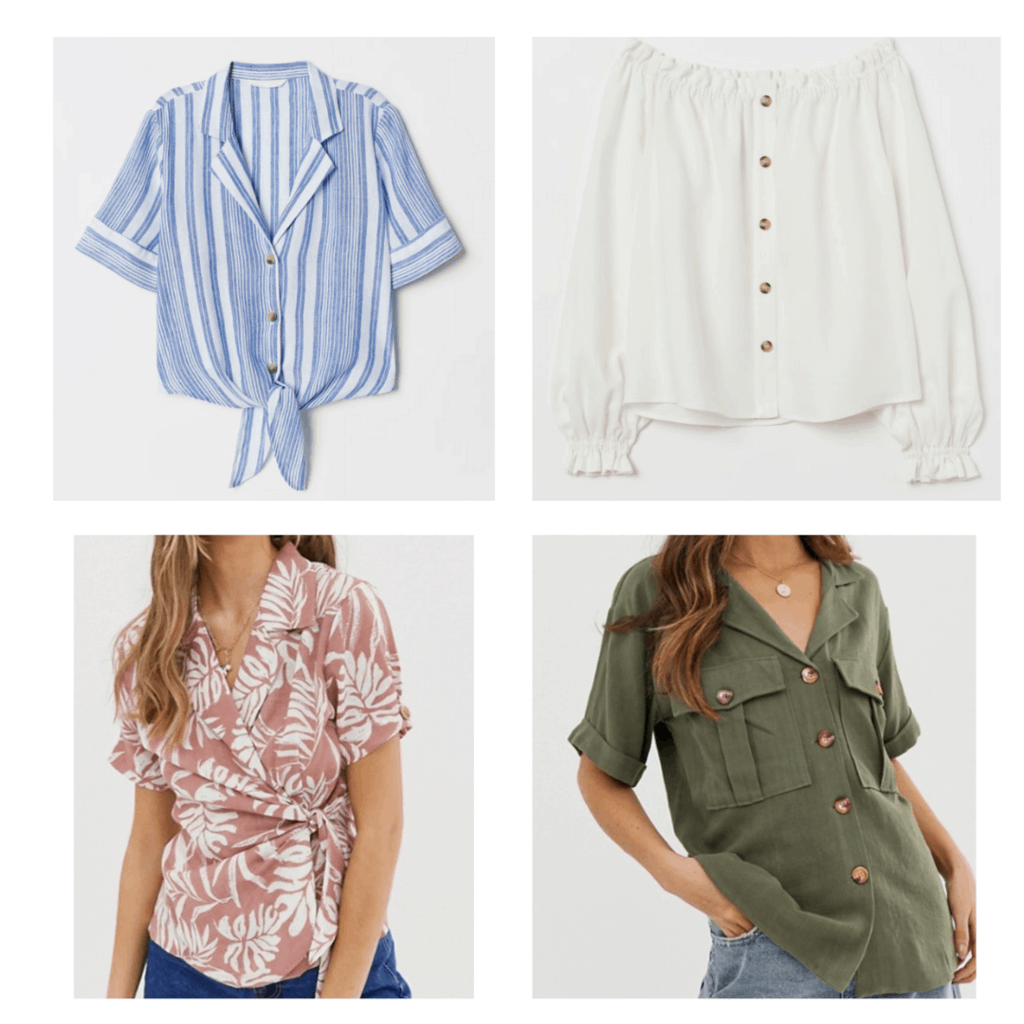 From left to right: Linen Tie Blouse – H&M, Linen Off the Shoulder Top – H&M, Linen Hawaiian print Top – Asos, Button Front Linen Top – Asos
Looking for a comfortable yet classy top to throw on with your favorite pair of bottoms? A linen top is perfect for that!
As these four examples illustrate, linen tops come in a wide range of styles. They are super lightweight so if you have a warm vacation coming up or just need something cool for summer, this can be your go to!
For styling, you can stick with neutral tones head to toe or try adding a pop of color with fun accessories to make these tops really stand out.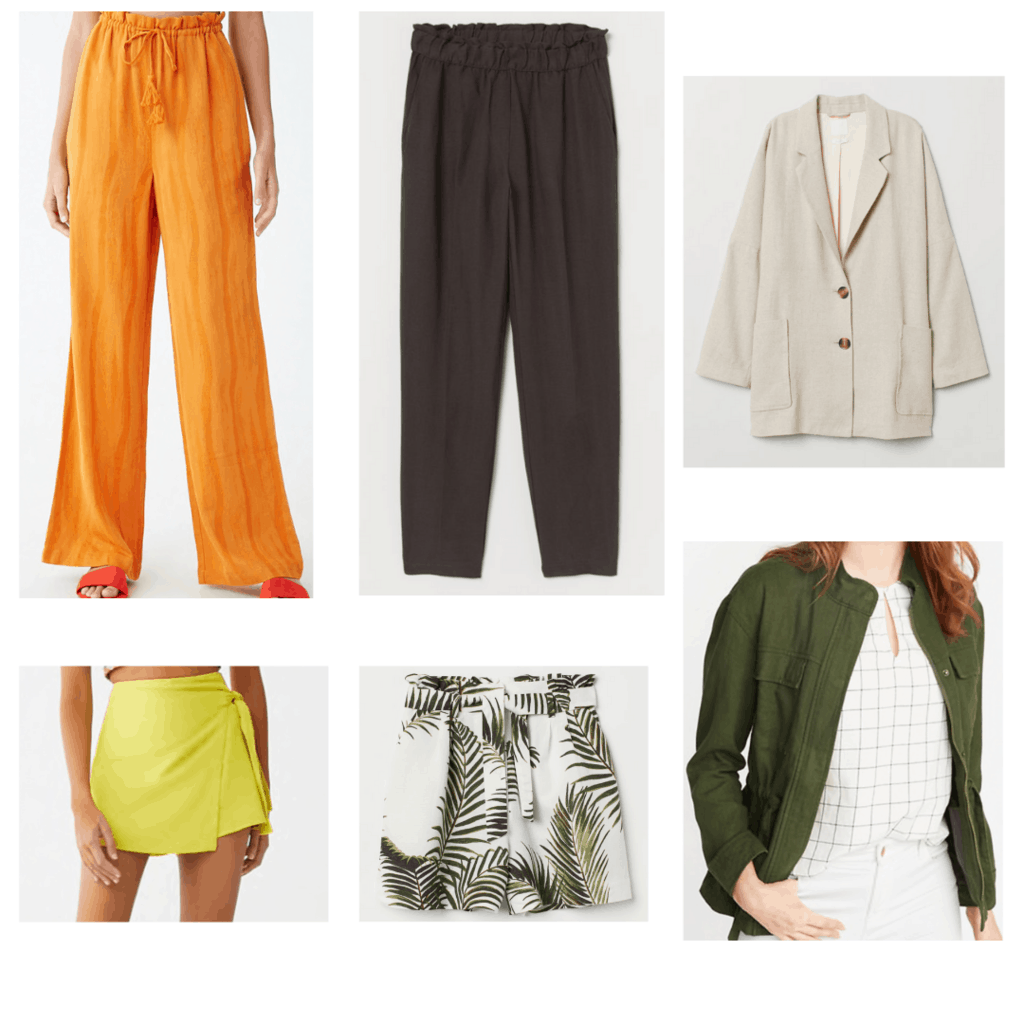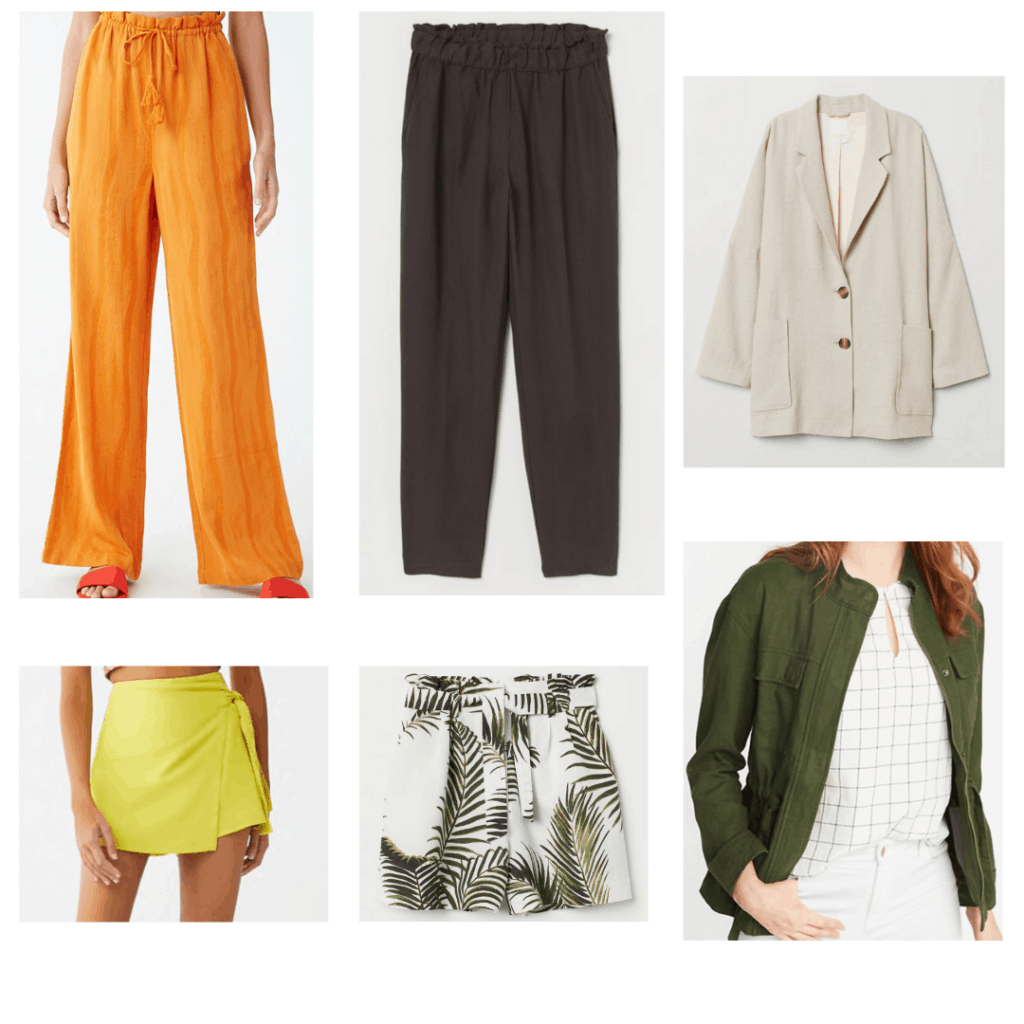 From left to right: Linen Textured Pants – Forever 21, Linen Pull On Pants – H&M, Linen Oversized Jacket – H&M, Linen Skort – Forever 21, Linen Tie Shorts – H&M, Linen Utility Jacket – Old Navy
Here are some great options of linen bottoms to try this season! These pieces really show how elevated linen clothes can be with their brighter colors and prints.
Even in the warmest weather, linen pants always work. Linen is very breathable making these bottoms comfortable no matter how high the temperature climbs.
Linen bottoms are so cute because they generally flow away from the body, making them pair well with tops that you can tuck in. In addition to that, they can be styled with linen jackets like these two for a sophisticated feel.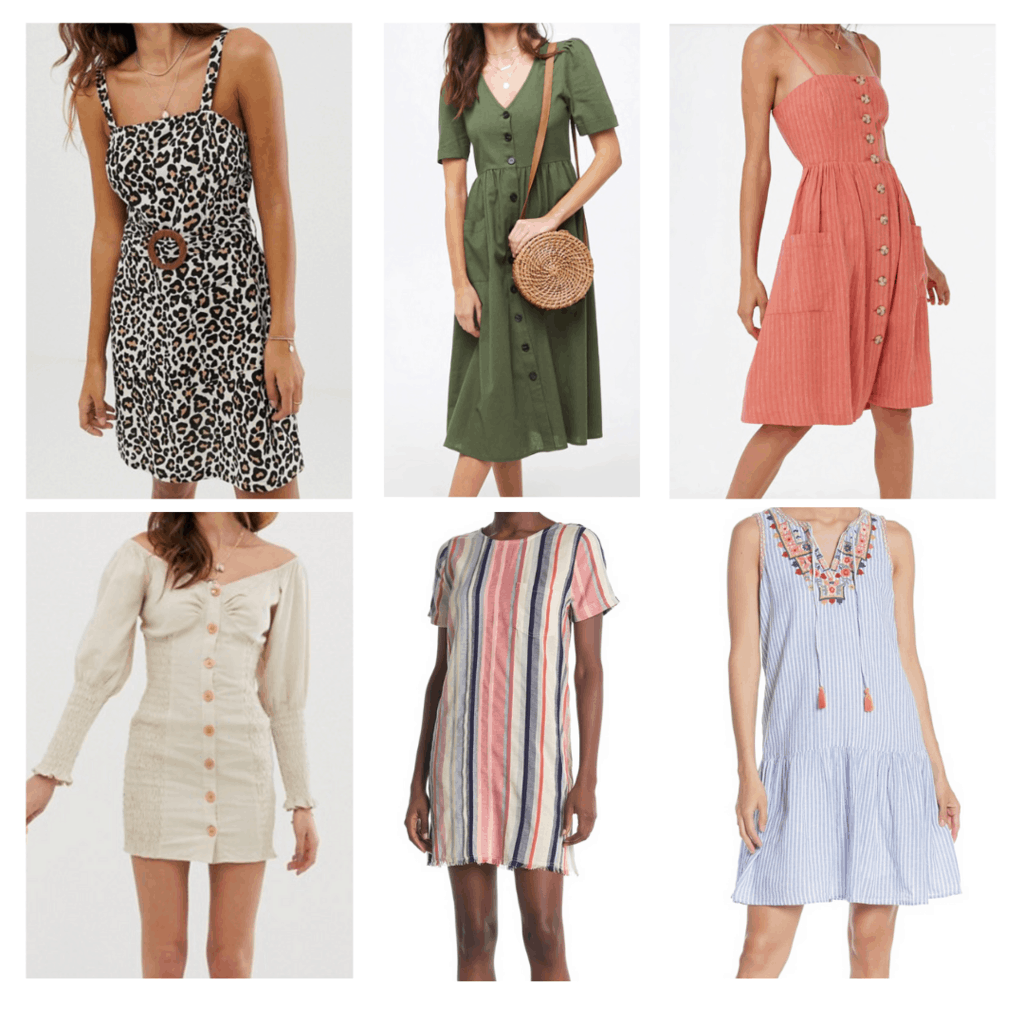 From left to right: Linen Sun Dress with Belt – Asos, Linen Midi Dress – Forever 21, Striped Linen Sun Dress – Forever 21, Shirred Linen Mini Dress – Asos, Raw Hem Linen Dress – Nordstrom Rack, Embroidered Linen Dress – Nordstrom Rack
Dresses are the best because of their simplicity and comfort. Just when you thought the simple sundress couldn't get any better, they make it out of linen — can you imagine anything more comfortable on a hot day?
Here are some options for beautiful Spring/Summer linen dresses. They are breezy and stylish. Pair them with your favorite sandals or tennis shoes for an easy look!
I want to hear from you!
What do you think of this trend? How do you plan on styling linen clothes? Comment below!