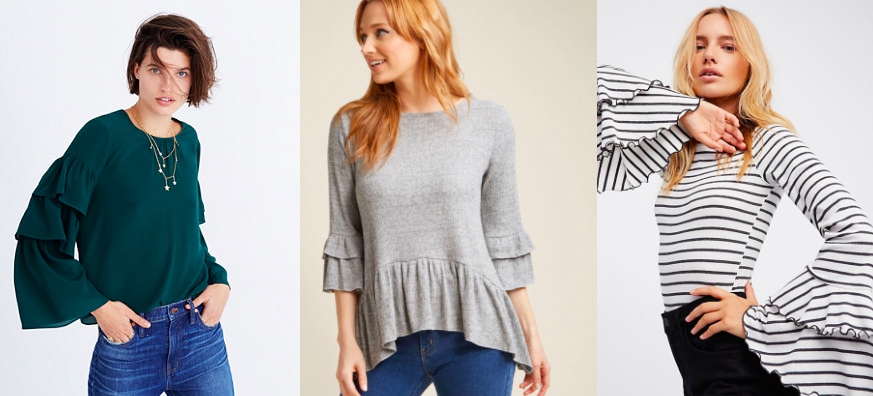 Products L-R: Madewell, Modcloth, Free People
It's storytime! Every few years, we fall in love with ruffles. We buy ruffle dresses, tops, and skirts. Then as time goes on, we fall out of love with ruffles and stand in our closest with horror, tossing out the ruffled pieces we thought we loved so much, wondering why we liked them in the first place. (Can any of you relate?)
This season, it's the layered ruffle sleeve top that has us rethinking our on-again-off-again relationship with this look. I mean, how cute is that striped Free People one up top?!
Layered ruffle sleeves are architectural and feminine, but also polarizing. We think we're obsessed but… is this something we'll hate in six months? We need your help on this one, as we can't decide whether we really want to put ruffles all over our arms.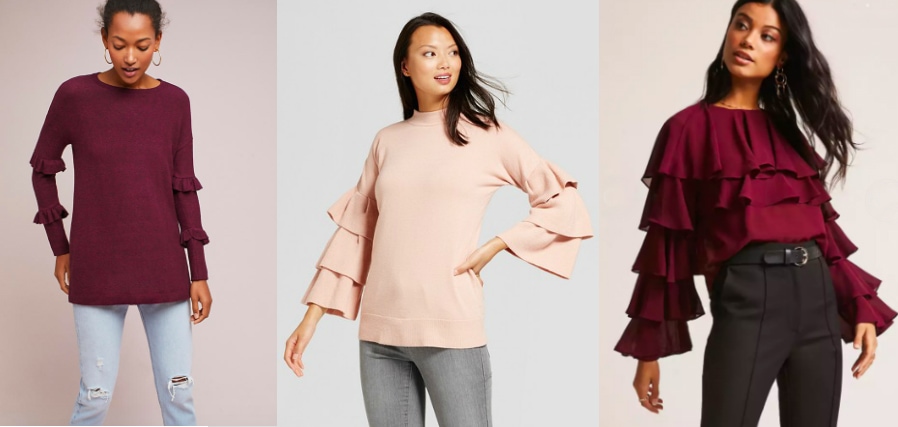 Products L-R: Anthropologie, Target, Forever 21
Ruffles: love them or hate them?
Would you wear a top with sleeves covered in ruffles? Do you like this trend? Comment below and share your thoughts!