This post may contain affiliate links, which means we may receive a commission if you purchase through our links. Please
read our full disclosure here
.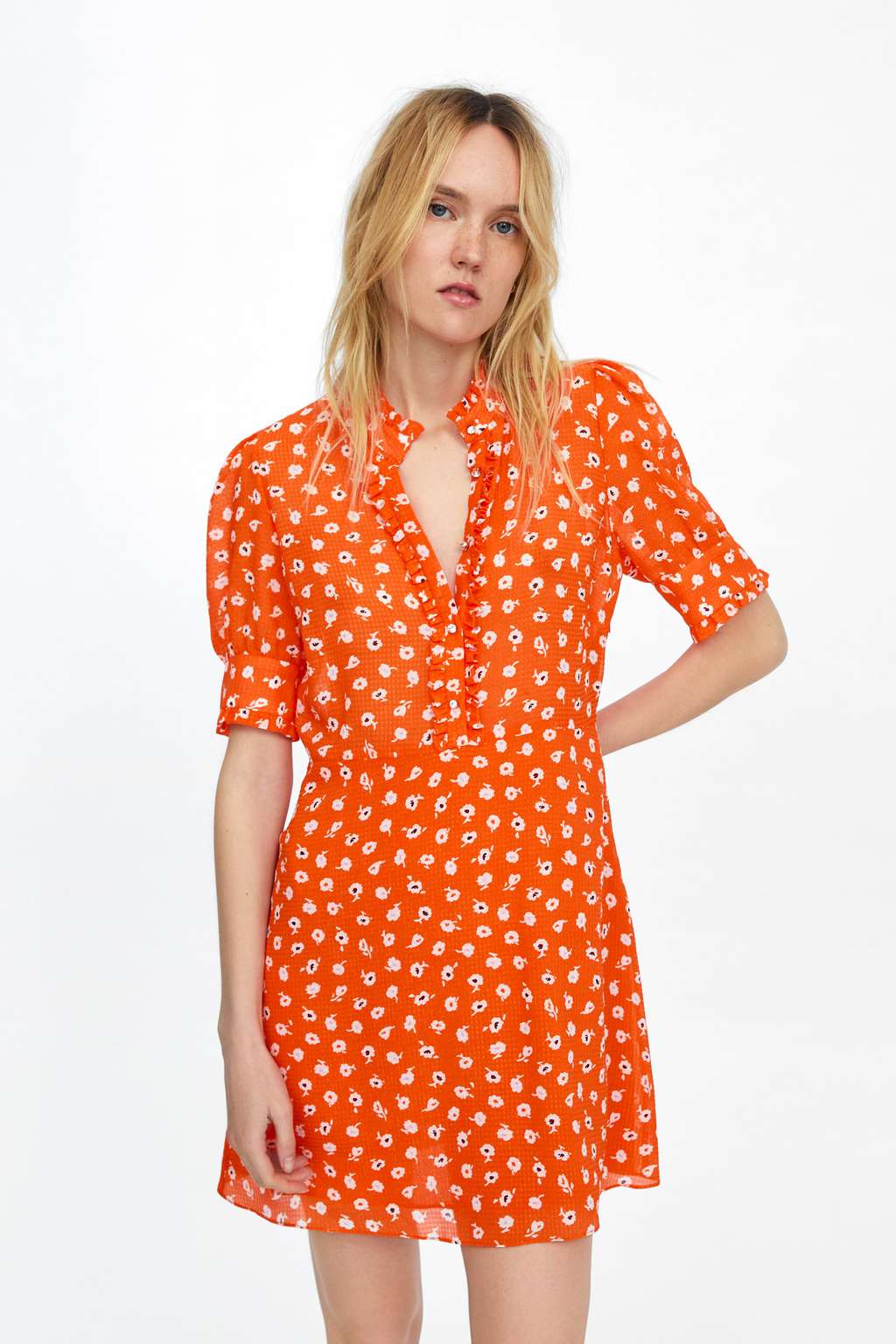 Welcome to the next installment in my high fashion trends series!
ICYMI, the last article in this series was about the Retro Mid-tones trend. I showed you all examples of this earthy color palette, which designers were using the trend in their collections, and where to get some fantastic pieces for yourself at great prices.
This week, we will be taking a look at another trend that was all over the runways: printed dresses. Yes, this is a broad trend that's not necessarily new, but we saw it so much that we thought it deserved its own article nonetheless.
Now, as spring approaches, we are all prepared for the seasonal and beloved floral trend. While this trend evolves each year, the printed dress trend for 2019 is not limited to floral print.
We are looking at all kinds of prints: geometrical, colorful, neutrals, abstract, etc. Every designer does it differently. So below we'll look at some runway examples and then I'll give you some ideas on where to start for yourself.
HIGH FASHION TREND: Printed Dresses
Runway Examples:
First up, we have Louis Vuitton. These looks are both from the Spring-Summer 2019 runway, but show two very different takes on the trend.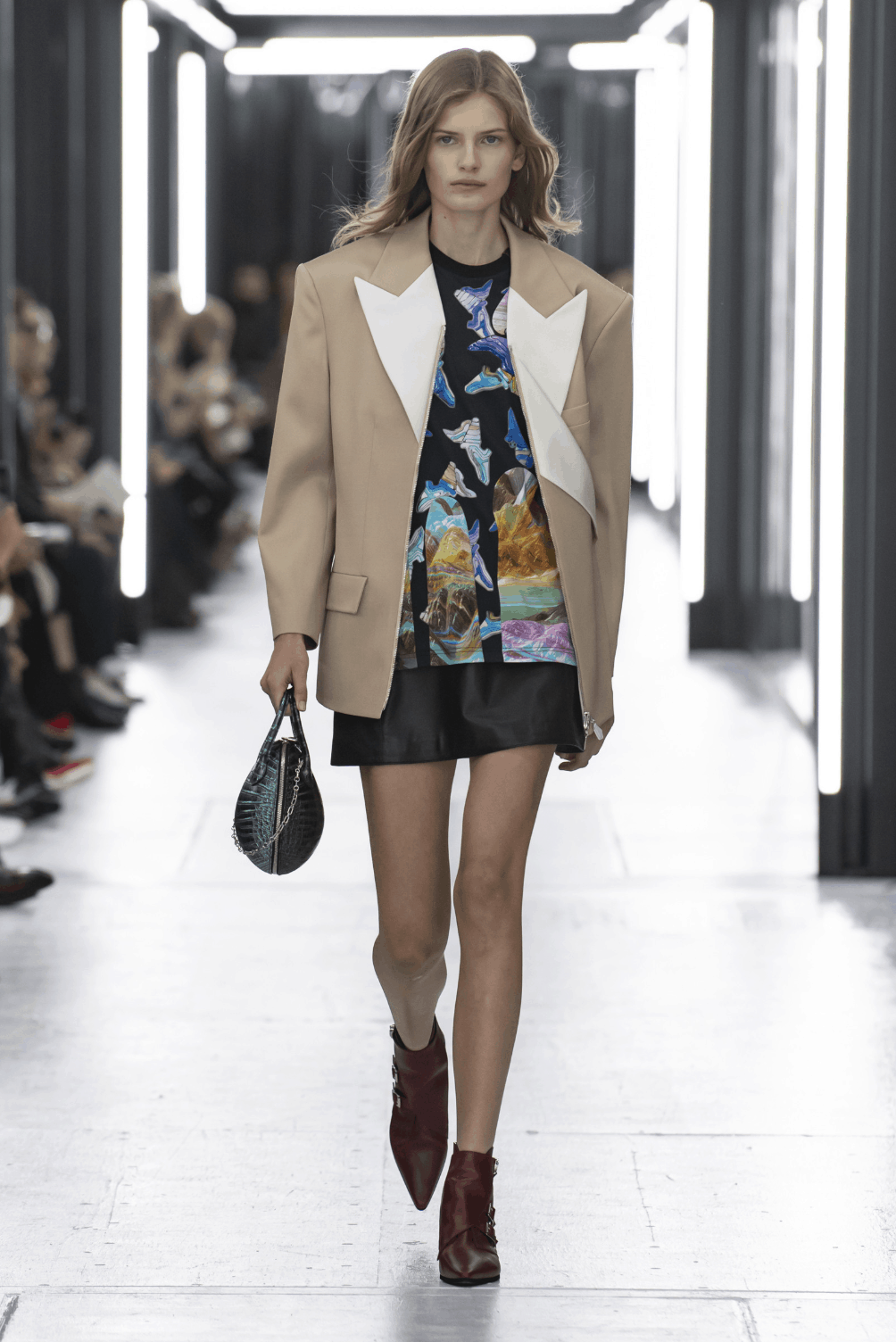 As we can see in this example, the printed dress is a fantasy-based print with galactic colors. It's set against a satin black fabric that shines and supports the galaxy-inspired print.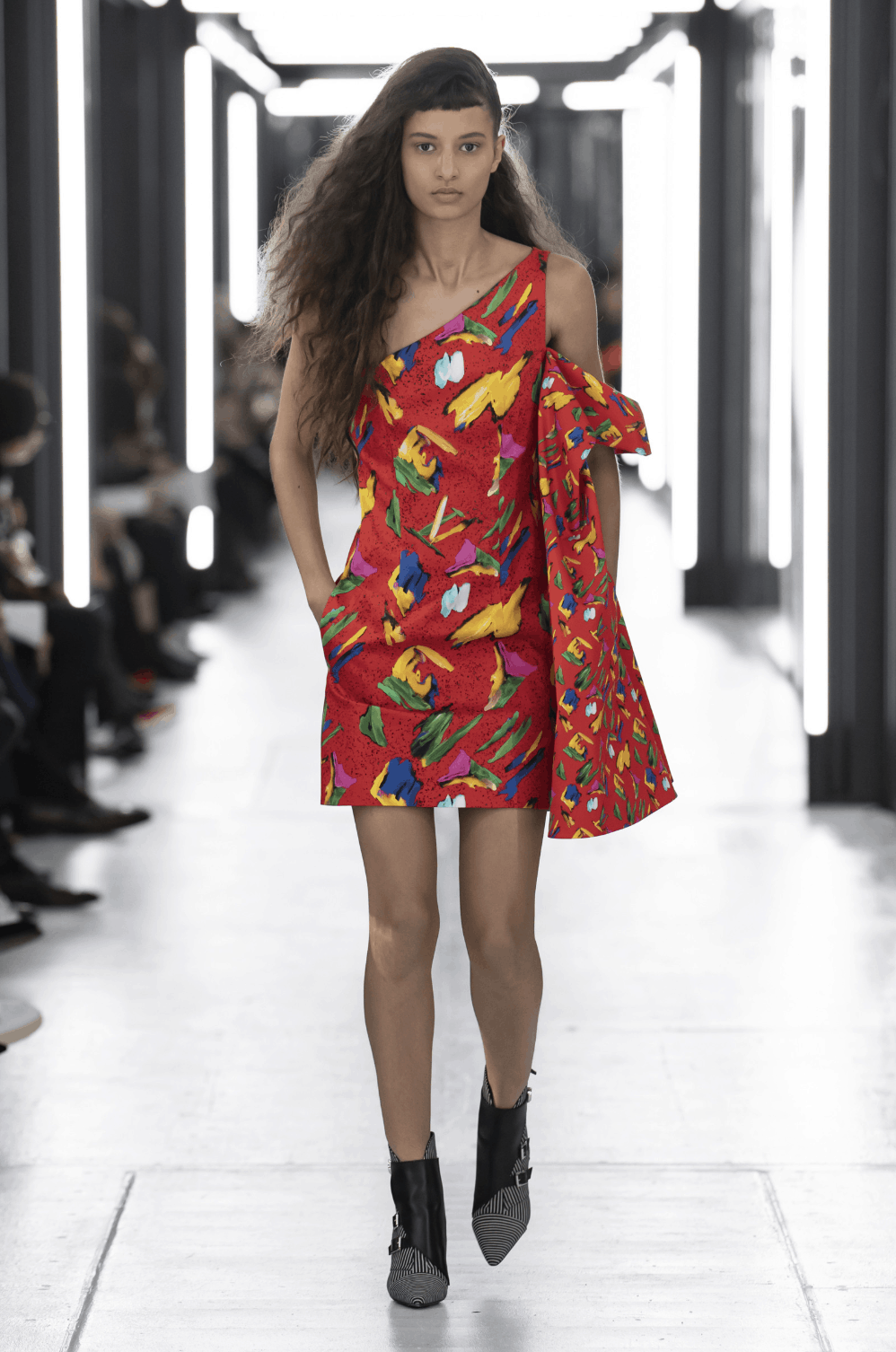 This second look has an '80s vibe with primary colors and a pattern of brush strokes set against a bold red.
Next, let's look at some of Valentino's designs from the Spring-Summer 2019 collection: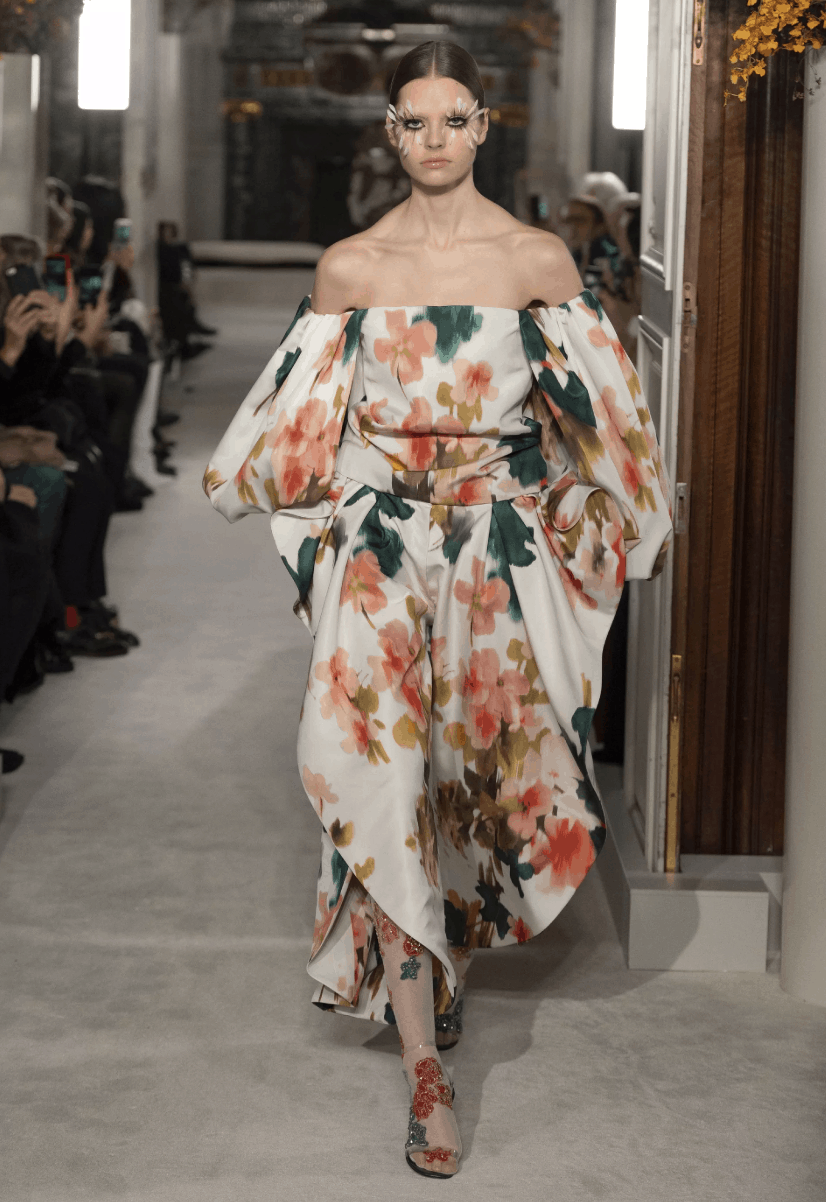 Here we have more of a traditional printed dress with surrealist flowers in pastel colors against a cream background. This design also includes a previous trend we already discussed here: balloon/puff sleeves.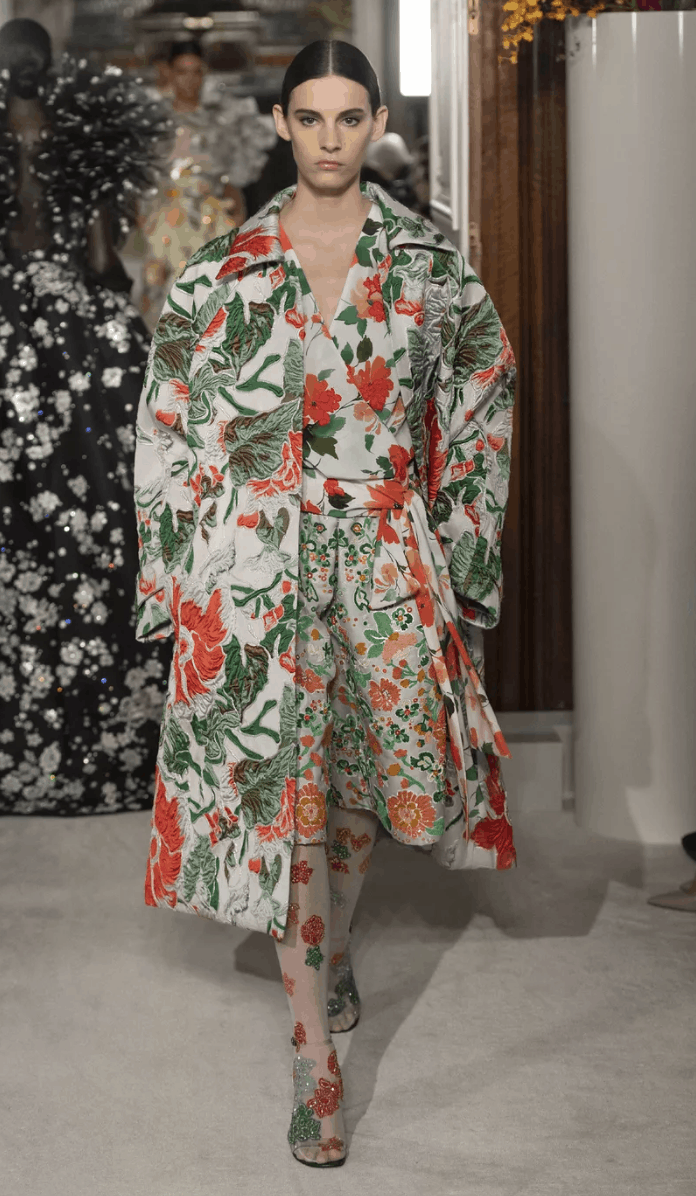 Here, Valentino takes various patterns of floral prints in the same color palette and pairs them all together.
Lastly, let's look at Paco Rabanne's take on the trend from his Spring 2019 collection.
Here, we can see a mix of prints on the dress itself, but Paco Rabanne also mixes other printed elements into the whole ensemble. The dress comes with 3 sections of floral print, all with different color palettes and motifs.
Influencers in Printed Dresses:
Dallas Shaw, featured on WhoWhatWear, sported her printed dress with a subtle flower print.
Brittany Xavier posted this awesome pic of herself after the Sacai runway show, sporting a painterly printed dress with a mix of patterns and colors from the Spring Summer 2019 collection.
Nnenna Echem goes for a bold color palette and leopard print here. The hot pink printed dress layered with a hot pink blazer is a great way to jump into into the spring/summer season!
How to Buy the Printed Dress Trend on a Budget:
Most printed dresses are the centerpiece of one's ensemble, but don't be scared to mix and match prints for a bold and creative look!
Here are some fun printed dresses for the season:
Affordable Printed Dress, Option #1: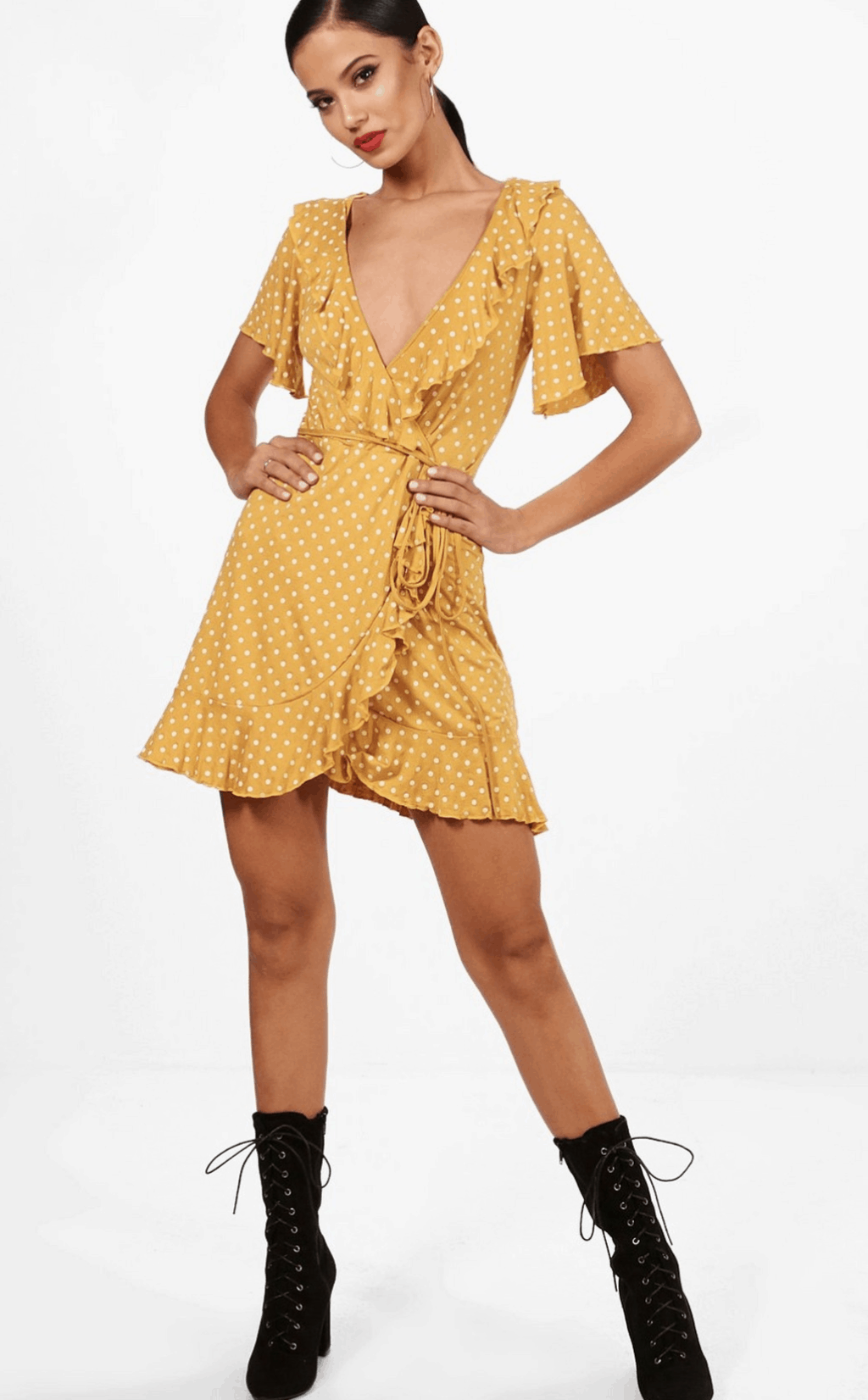 Product: Wrap Polka Dot Print Dress; $20 – Boohoo
You can't go wrong with polka dots! This piece is perfect for spring, especially if you're veering away from typical springtime pastels. The mustard yellow is unexpected and the polka dot print is a classic.
You can add some edge to this dress with black boots like the model and add a choker for a '90s vibe. Alternatively, you can really embrace the Springtime vibe and add some sandals and light accessories.
Affordable Printed Dress, Option #2: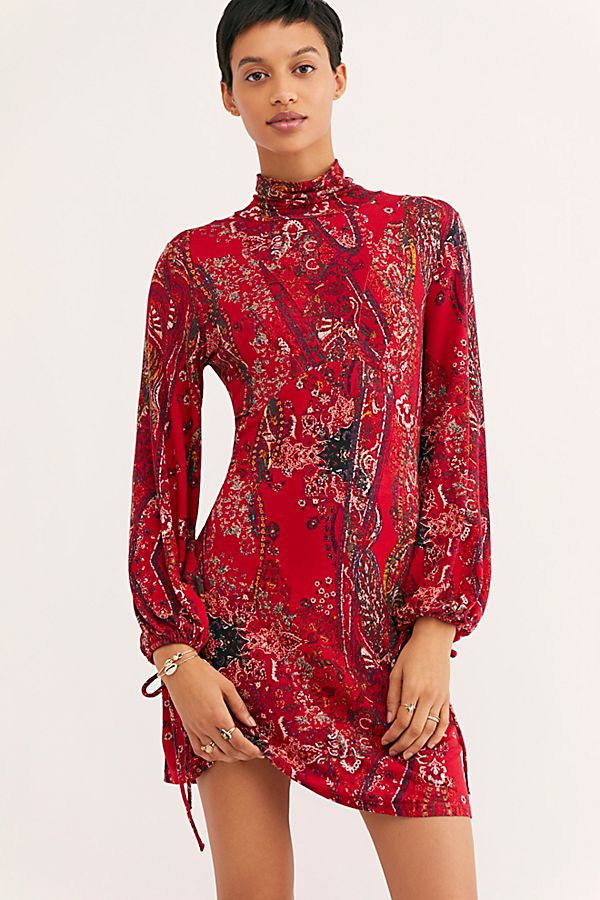 Product: Mini Paisley Print Dress; $70 – Free People
This dress has a paisley print, mock turtleneck, back peek-a-boo opening, and puff sleeves. The bold red color is a lovely shade to wear year round and because the dress is 95% rayon, it's still lightweight enough for Spring.
The dress would look awesome with some edgy lace-up boots, as well. Another option is gladiator sandals! Accessorize lightly so you won't distract from the bold print.
Affordable Printed Dress, Option #3: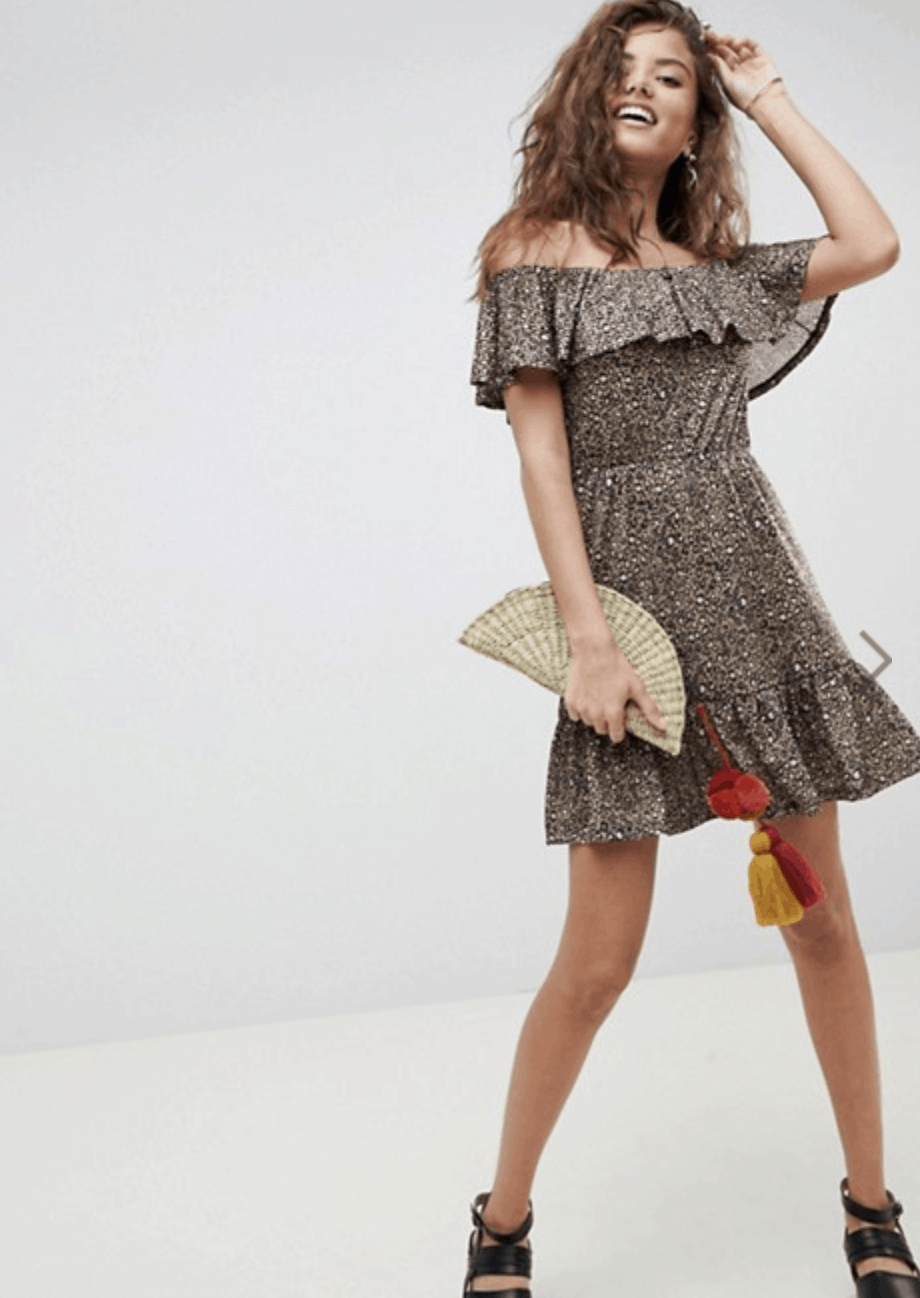 Product: Off-the-shoulder Leopard Print Dress; $13 – ASOS
Leopard is a fun print to rock, especially when paired with solid colors like black, red, or hot pink!
Pair this dress with a boldly colored heel or flats, belt, and handbag. Or, stick with neutrals and add a light blue denim jacket for a lighter look.
Affordable Printed Dress, Option #4: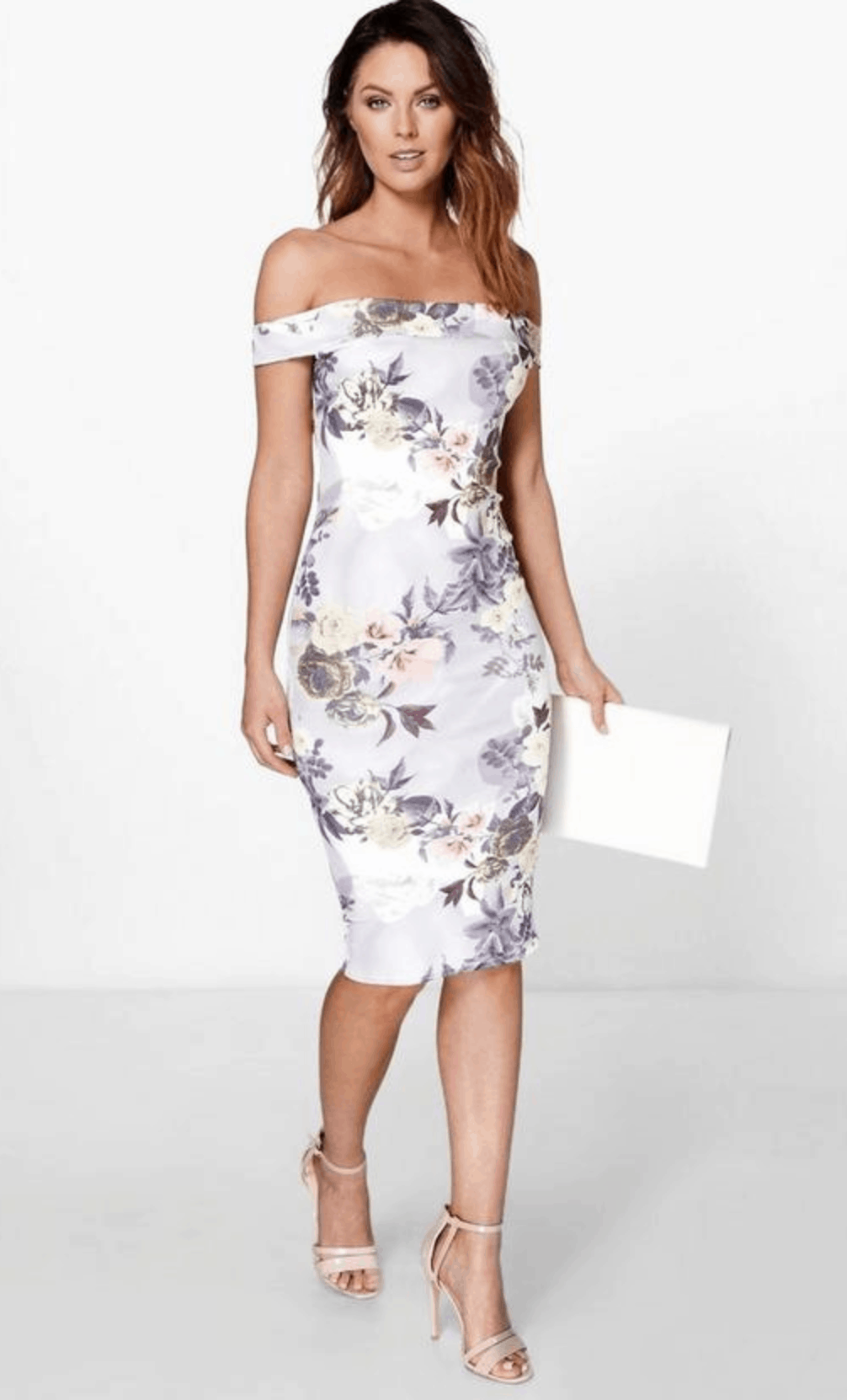 Product: Off-the-shoulder Floral Midi Print Dress; $20 – Boohoo
Guys! I actually own this dress and LOVE IT. The fabric is pretty sturdy and the cut is very flattering. It's cute enough to wear on a date but nice enough to wear to a wedding (which I did).
The pastels are great for Spring, as usual! Take a look at my look with the dress: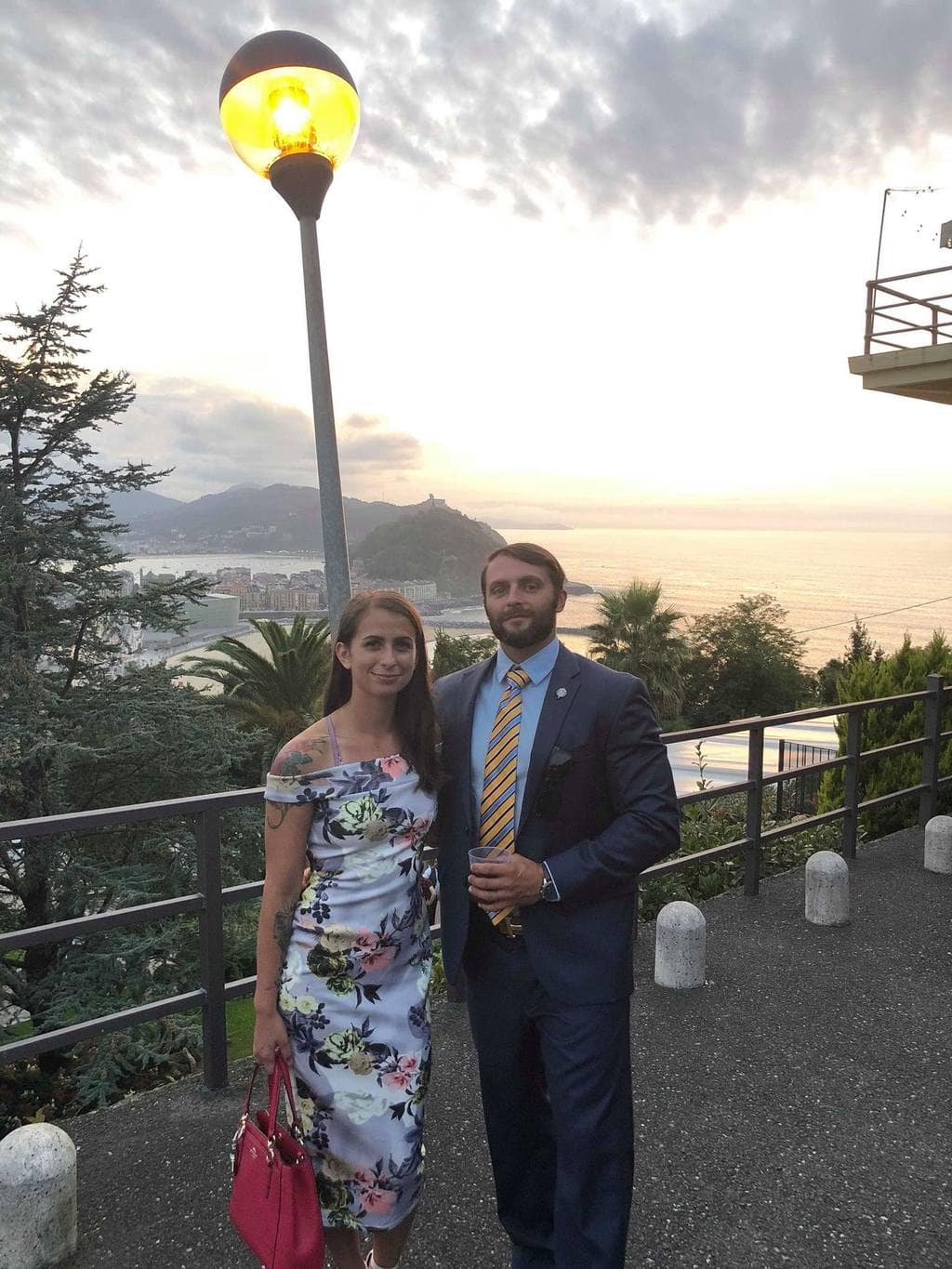 Affordable Printed Dress, Option #5: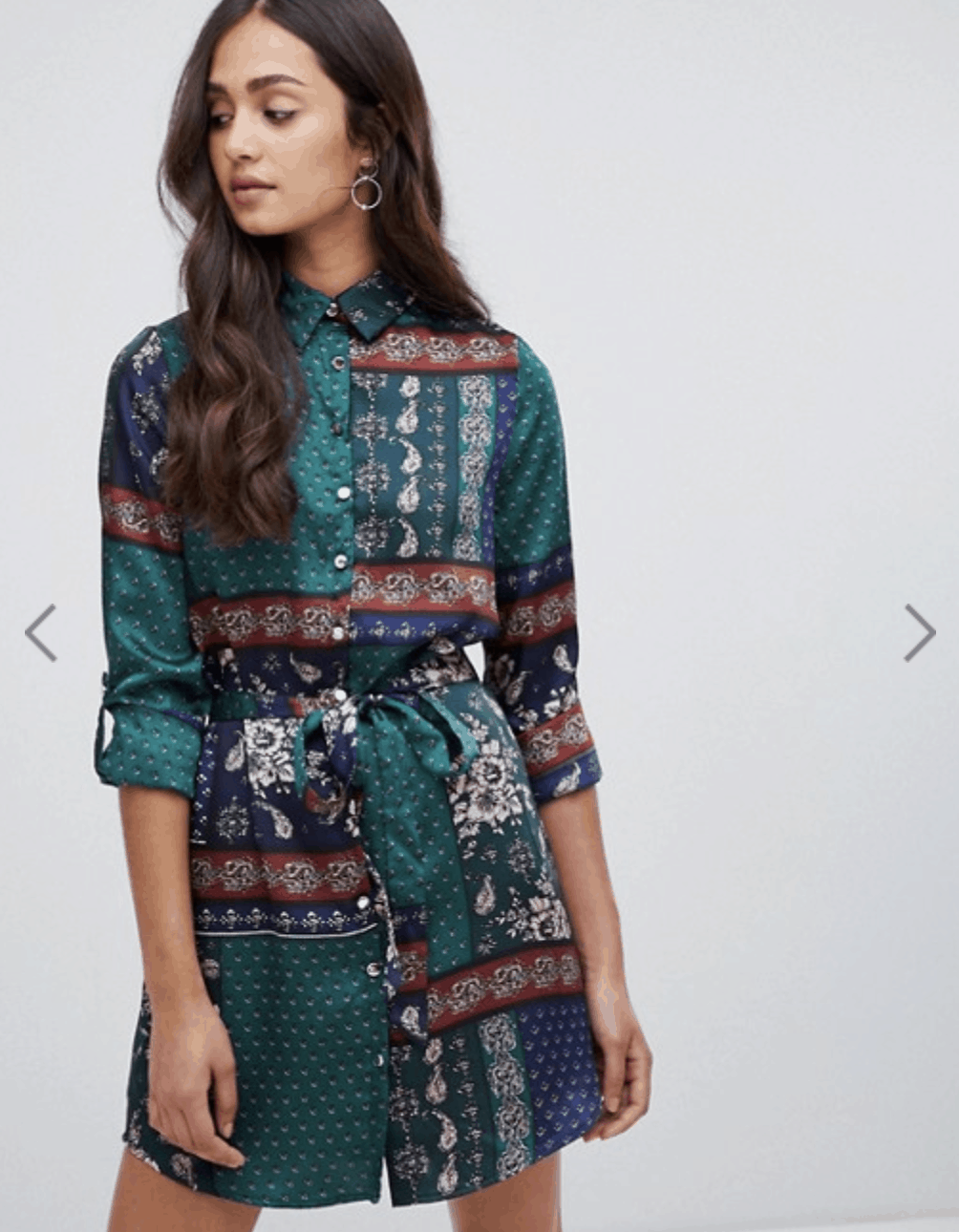 Product: Scarf Print Shirt Dress; $35 – ASOS
Here's an awesome example of a mixed print dress. The mix of shaded polka dots and Parisian scarf vibes makes for a perfect boho look.
I'd love to see this look with some combat boots or even white Keds. I like the button-up option, but it would be fun to leave open with a tank underneath for a breezy look.
Add some bangles and drop earrings to really go with the bohemian vibe.
How do you rock the printed dress trend?
Which high fashion trend would you like to see next? Share with us in the comments below!