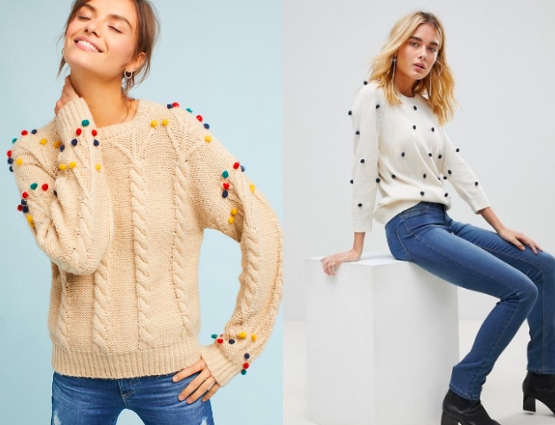 Products: Anthropologie, ASOS
It's a simple fact of life you cannot be sad while wearing the pom pom sweater trend. Do you want to be sad? We didn't think so. Time to go sweater shopping.
Pom pom sweaters are everywhere all of a sudden. Big pom poms, colorful pom poms, or monotone pom poms the same color as the sweater… you name it, it exists. There's something about this trend that gives it a vintage vibe, yet it could easily be modernized with some boyfriend denim or shiny faux leather leggings.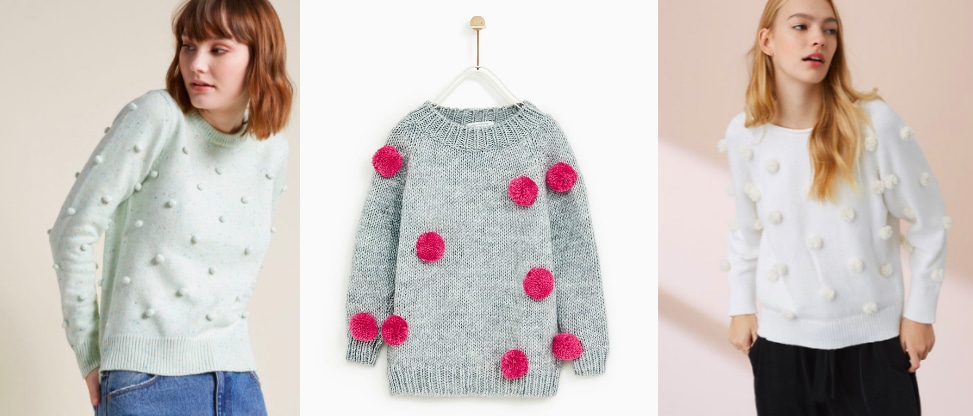 Products: Modcloth, Zara Kids, Lou & Grey
Are you in or out on this trend?
Would you wear a pom pom sweater? If so, would you rock a bold and bright one full of big pom poms, or would you opt for a more subtle style? Let us know below!