The nice weather is here and it's time to break out the summery clothes! Between sundresses, brightly colored shorts, lace tops, and florals, we're loving all of the seasonal trends.
My personal favorite spring trend, though, is the two-piece set. Aside from being totally of-the-moment, two-piece sets are crazy versatile, offering you so many options, whether you wear the pieces together or separately.
Here are a few of my favorites: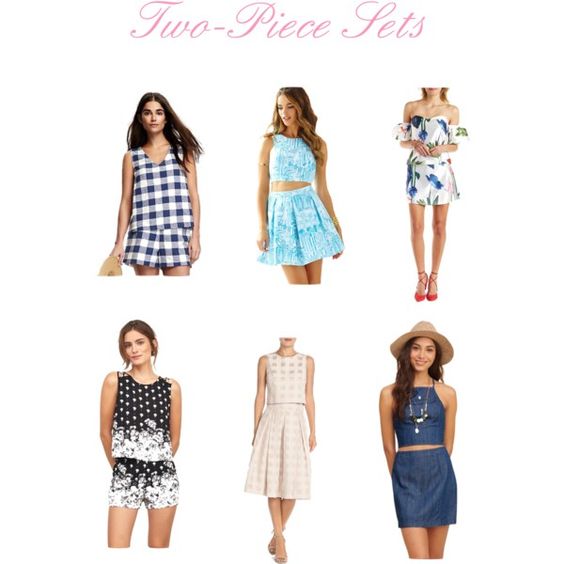 Left to Right, Top to Bottom: 1 | 2 | 3 | 4 | 5 | 6
Matching tops and bottoms, whether they combine a top and shorts or a top and a skirt, are super cute and can be dressed up or down. Need an outfit for a family reunion or just a day out running errands? Look no further than a trendy two-piece set.
I also love that these sets are available in every possible style. Whether you're girly, boho, preppy, or modern there is a two-piece set for you.
The best part? You can separate your two-piece sets and get extra wardrobe mileage out of them. Below, I'll show you how to style them as sets and as separates.
Dressing Up Your Two-Piece Sets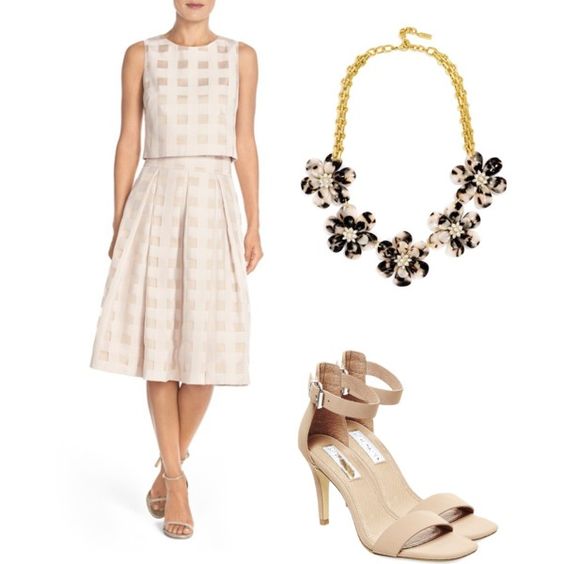 Products: Two-Piece Set | Statement Necklace | Heels
Two piece sets can be surprisingly formal; you just have to choose the right one. This midi skirt and tank set, for example, would be appropriate for a summer wedding or fancy dinner. Just add nude heels and a spring-perfect statement necklace.
Dressing Down Your Two-Piece Sets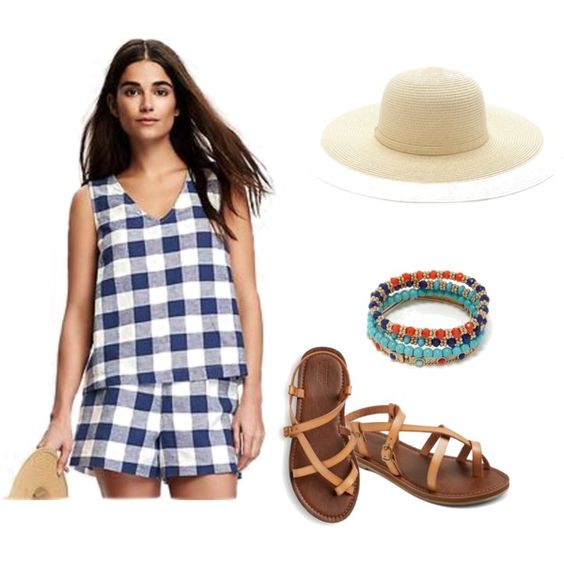 Products: Two-Piece Set | Hat | Bracelets (similar) | Sandals
To dress a two-piece set down, pair a shorts-and-top combo with some cute strappy sandals, a cool hat, and some stacked bracelets. This would be a perfect outfit for class, lunch with friends, the beach, or any of your school's spring events.
Swap Out the Top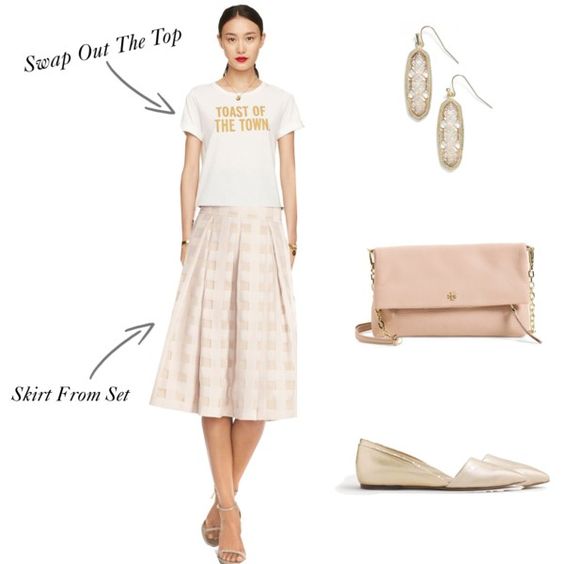 Products: Top | Skirt | Earrings | Purse | Shoes
Now we're getting advanced – my favorite part of two-piece sets is that you can separate them for extra wardrobe options. For this look, take the midi skirt from the first set and style it with a cute graphic tee and some fun accessories. With a few quick changes, you have a totally new, adorable outfit that mixes casual and fancy with ease.
Swap Out the Bottoms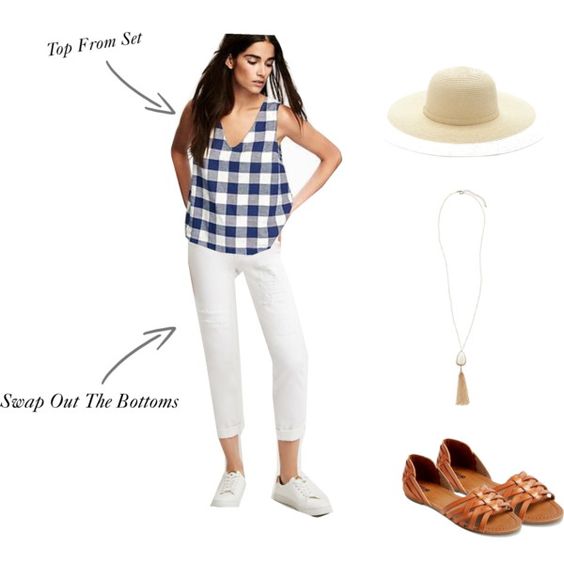 Products: Top | Jeans | Hat | Necklace | Shoes
Here's another mix-up example: You can do the same thing with the second two-piece set by adding a different bottom. Here, I paired the gingham top with cool white jeans, then added classic sandals and a pretty necklace for extra style points.
What are some of your favorite spring trends?
Let us know how much you love two-piece sets in the comments below! Do you separate them to get more mileage out of them? Let's discuss.