Welcome back to College Fashion's fall 2018 trends series! If you haven't seen it yet, start with our first article on the top 10 hottest fall 2018 fashion trends for the full list of trends we covered.
Now that we've finished breaking down all of the trends for Fall 2018, we're going to show you guys how to wear some of these trends together. And, as a bonus, all of the pieces shown below are priced below $40! That way, this fall you can be on trend but save your money as well.
1. Houndstooth & Red Influences
Products: Forever 21 Houndstooth Cropped Pants ($17.90), Forever 21 Trumpet-Sleeve Top ($25)
Two of the biggest trends for Fall 2018 were houndstooth print and bright red pieces. I love pairing these two styles together for a classy look that works for a day out in the city or at your internship.
The way I would piece this look together is to tuck the red top into the houndstooth pants and pair it with black booties for a sleek look. If you're feeling a bit chilly, I suggest adding a leather jacket as a layer. If you want to make your outfit a little edgy you can add a cabby hat.
2. Animal Print & Western Influences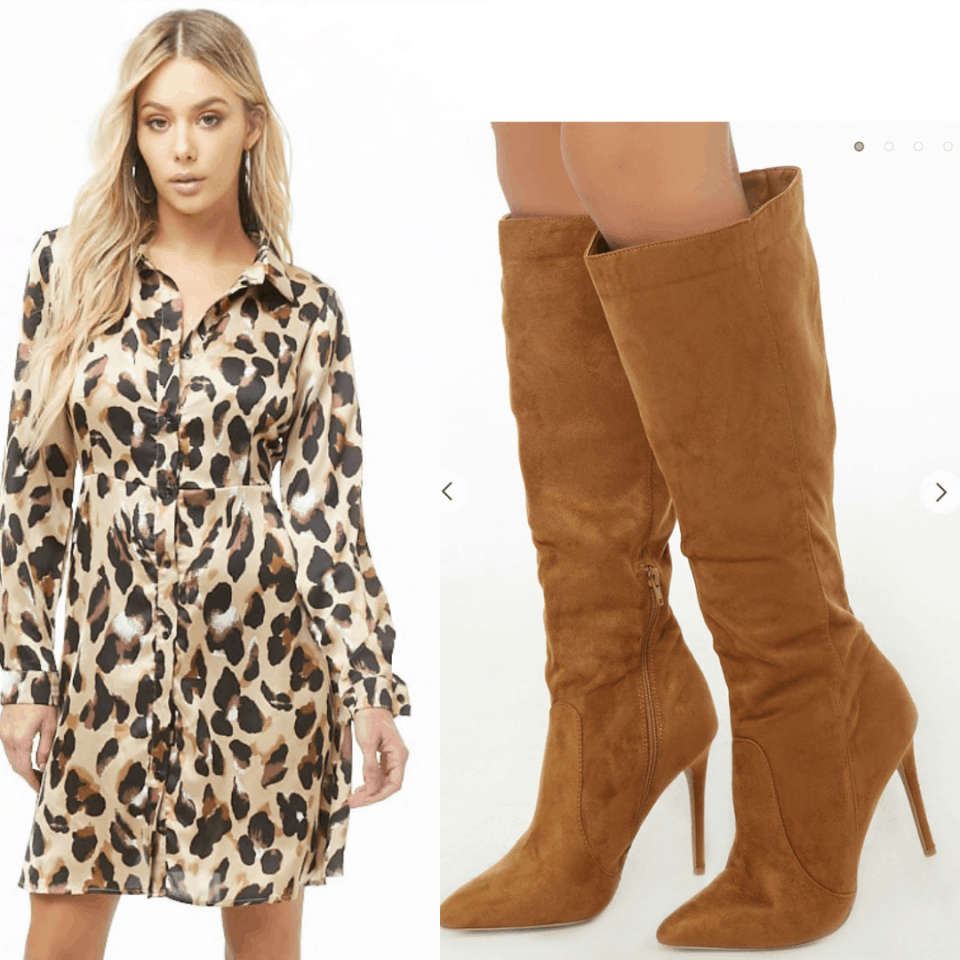 Products: Forever 21 Knee-High Stiletto Boots ($38), Forever 21 Leopard Print Satin Shirt Dress ($38)
Have you been looking for a perfect outfit for a date night? Animal print and western influences are a great place to start when looking for pieces.
I love this leopard print dress from Forever 21 because it's casual but can be dressed up with the knee-high stiletto boots on the right. It's the perfect simple outfit for a date night out with your significant other. If the weather is getting a little chilly, I suggest adding a pair of stockings to keep your legs warm and adding a jacket for extra warmth.
For accessories, I would keep this outfit simple with small silver pieces, such as a ring and hoop earrings.
3. Kitten Heels & Elevated Plaid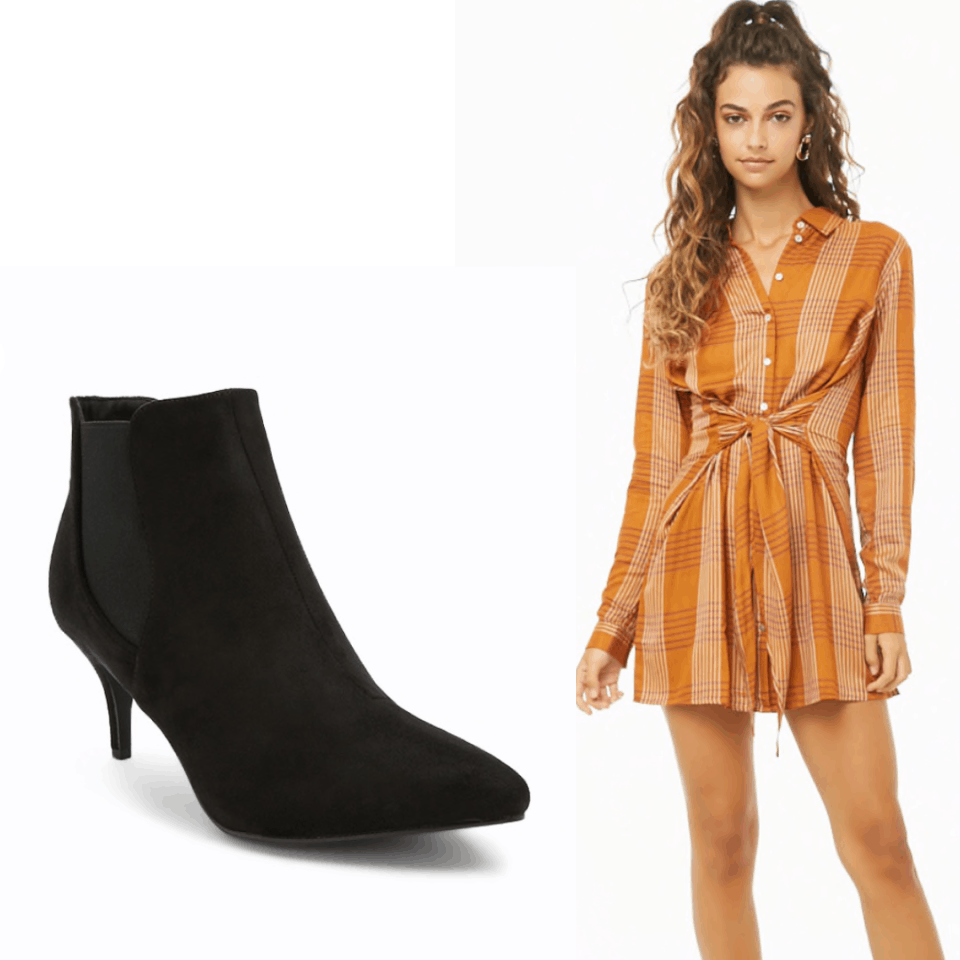 Products: Forever 21 Tie-Waist Plaid Shirt Dress ($24.90), Forever 21 Faux Suede Kitten Heel Booties ($28)
My favorite trend for the fall is plaid print. With so many colors and pieces to choose from, I love that there are countless ways you can wear this trend.
For this fall, I suggest you pair a plaid dress with a simple pair of kitten heels. If you're headed out for the evening, remember to add a pair of stockings to keep your legs warm or even opt for plaid pants. And if you want to experiment with bolder kitten heels, you can always try a studded kitten heel for an edgier look. You'll look ready for warm apple cider and pumpkin picking in this outfit, for sure.
What did you think of our outfits?
How would you wear some of these trends together? Which of these looks is your favorite? Let us know in the comments below how you would combine these fall trends.