This post may contain affiliate links, which means we may receive a commission if you purchase through our links. Please
read our full disclosure here
.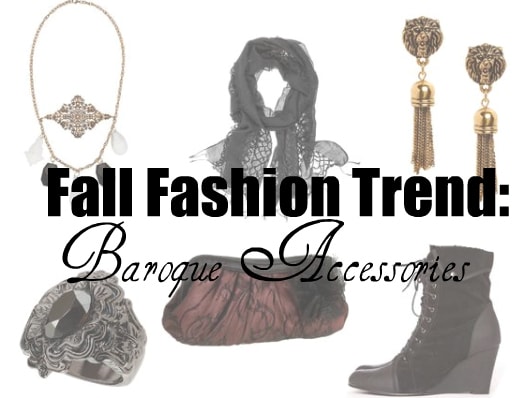 Want to add some dark yet elegant pieces to your wardrobe? Look no further than baroque accessories.
These must-have accessories are ornate, rich and perfect for fall and winter. They add an almost Tim Burton-esque vibe to any outfit. When adding a baroque accessory (or two!) to your wardrobe, be on the lookout for unique pieces that are dark-colored, detailed and look like they came straight out of the Victorian Gothic era.
Here's some fabulous accessories that will easily give you some baroque style:
Jewelry
Whether you like rings, necklaces, bracelets or brooches, there's a baroque-inspired option out there for you. Be on the lookout for really intricate and uniquely detailed pieces in either a rich gold or gunmetal.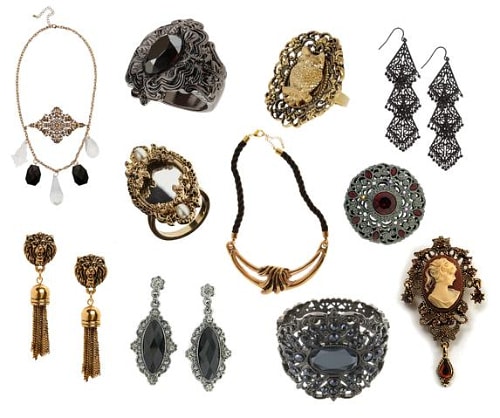 (Top: 1, 2, 3, 4 Middle: 5, 6, 7 Bottom: 8, 9, 10, 11)
Shoes
If you want to rock some baroque-style shoes, look for vintage-inspired pairs, especially of the lace-up variety. Boots are a great option, as well as sturdy heels.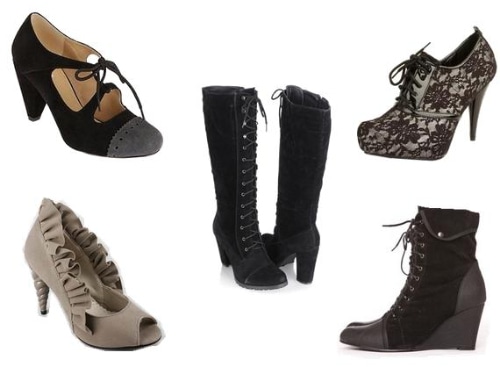 (Top: 1, 2 Middle: 3 Bottom: 4, 5)
Other Accessories
Add some baroque style to your everyday ensemble with these accessories. We love scarves here at CF and throwing on one of the scarves below will change up the look of your whole outfit. These adorable tights and hair accessories have unique detailing like the jewelry above. Luxe materials like suede, velvet and lace also add that baroque touch.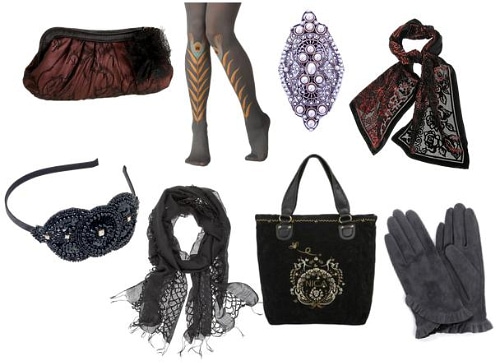 (Top: 1, 2, 3, 4 Bottom: 5, 6, 7, 8)
What do you think?
Do you like the baroque trend? What do you think of these accessories? Will you be adding any to your wardrobe? Be sure to leave a comment and let me know your thoughts!