Welcome back to College Fashion's fall 2018 trends series! If you haven't seen it yet, start with our first article on the top 10 hottest fall 2018 fashion trends for the full list of trends we will be covering.
Over the weeks ahead, we will be breaking down each trend and sharing our favorite pieces that you can buy on a budget. Last week, we discussed busy prints and how to wear them effectively. This week, we're going to be breaking down the latest trend: kitten heels!
Kitten Heels in Fall 2018 Runway Shows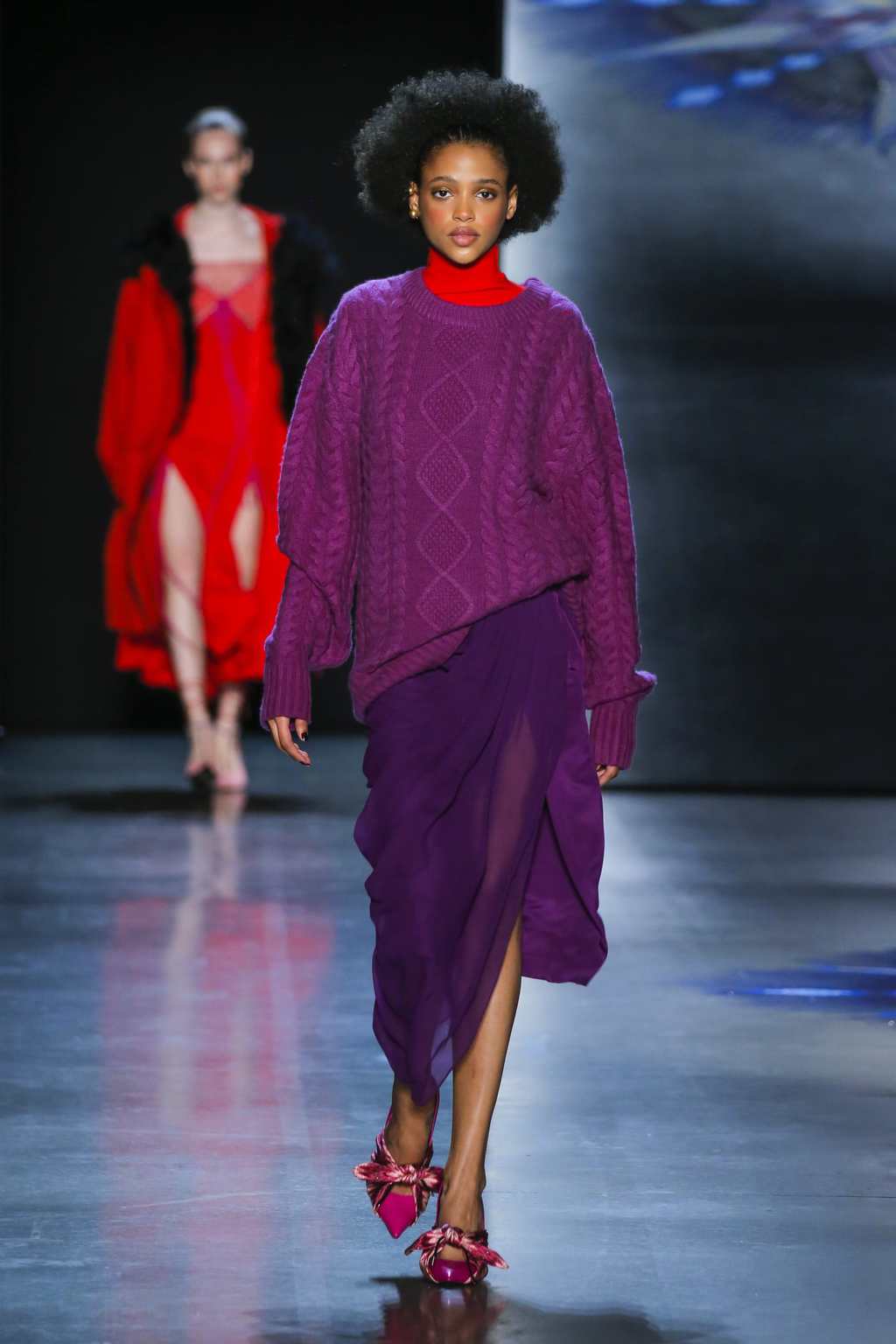 If you're looking for a shoe trend that'll keep you comfortable, get excited: Kitten heels are coming back into style!
What's great about Fall 2018's kitten heels are the modern twists that have been added. Boring or "old lady" kitten heels are out the door and this season's must have styles are all about bold colors, appliqués, and a wide variety of textures, as seen on the runway with Prabal Gurung.
Not only are Fall 2018's kitten heels cute, but they are definitely easy to wear. You can last a whole day walking around in these heels and that's saying a lot.
Below are some affordable and cute kitten heels that you can wear for any occasion. And as a bonus, all of these shoes are priced under $50!
Our Favorite Kitten Heels
A Colorful Accent Piece!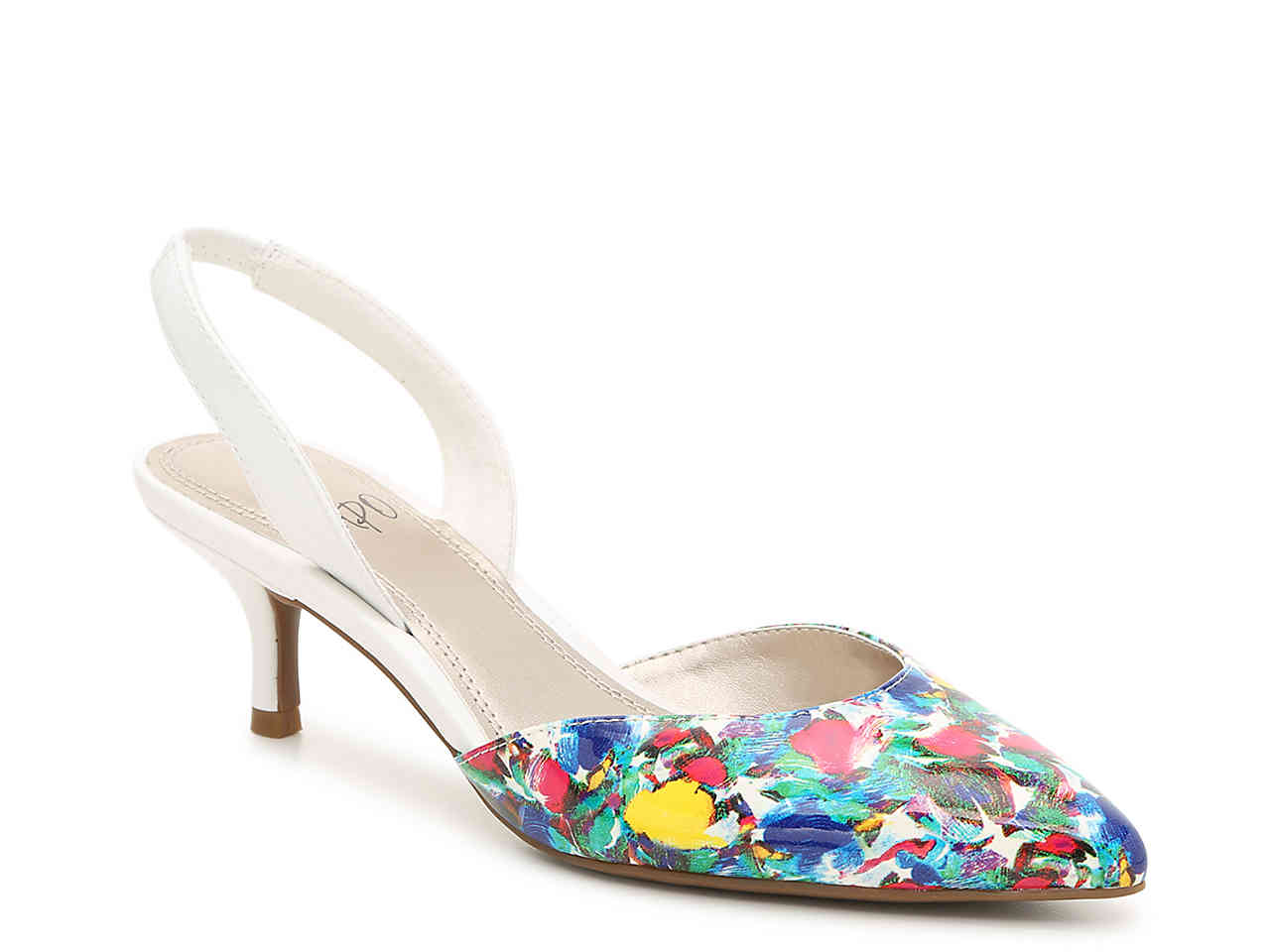 Kitten heels are often seen as boring shoes that you would see your mother wear to a formal event. But these shoes are perfect for the younger woman. You can really make a statement with these bold kitten heels.
Their bright colors make for a perfect accent piece to your outfit and will definitely make you stand out in the crowd. Not only will these multicolored heels make your outfit pop, but they can basically match anything in your closet!
These sandals are youthful but still have that mature feel with the low heel and the pointed toe. You can find these IMPO kitten heels online at DSW, where they are currently on sale for $34.98.
Studs and Bows!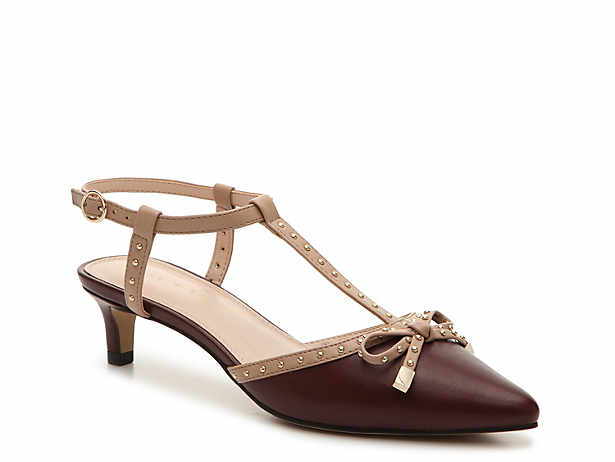 If you're looking for something a little more demure, then look no further than these kitten heels. For those who prefer a neutral shoe, this heel fits the bill, but will definitely still spice up your look.
The Alessey Sandal from Kelly & Katie combines classic elegance with a bit of flair, thanks to the accent bow and studs. These shoes are perfect to wear for your internship due to the comfortable low heel, while its simplicity can work in any professional setting.
You can pick up these kitten heels for $39.99 at DSW. Such an awesome deal!
How Do You Wear Kitten Heels?
Kitten heels are perfect for the working woman on the go or for a young fashionista looking to make a statement. How do you like to incorporate kitten heels into your daily outfits?
Let us know in the comments below. Next week, we will be breaking down how to pull off western influences! Get ready for soft florals, fringe, and shades of brown.