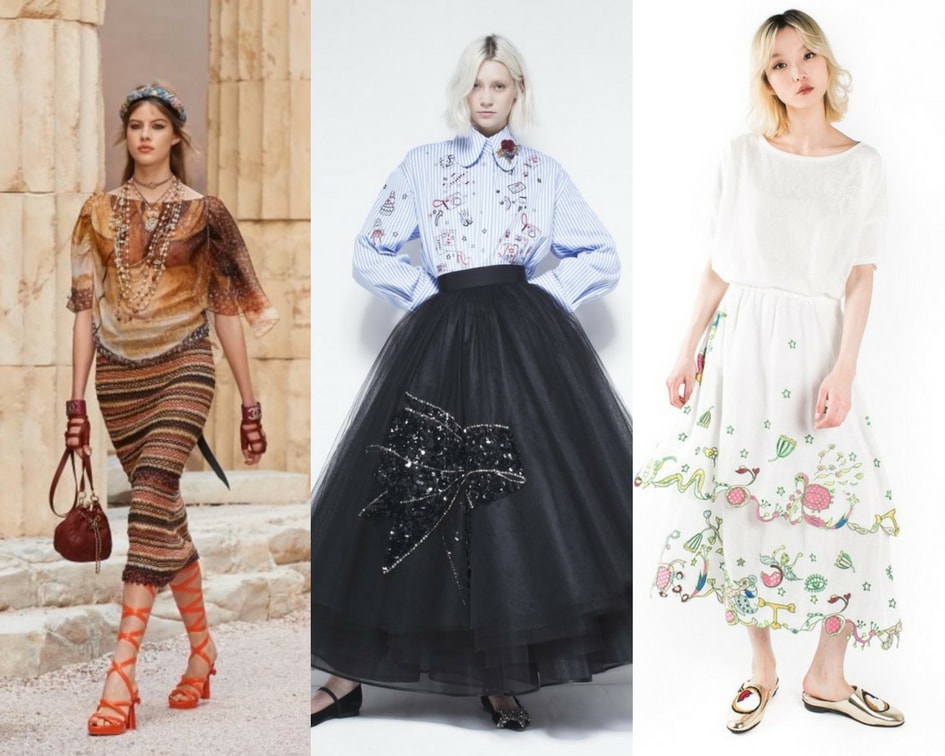 Remember seeing pictures from the 1950s with women clad in poodle skirts and pleated ones? Well, another skirt trend that started way back then is circling back to us now: embroidered skirts.
It's no surprise these skirts are decorating this season's runways, either. From delicate lace patterns to flowered tulle, there are so many lovely varieties to choose from. The skirts can be fun and zany, with bright colors and crazy detailing, or they can be light and airy, flowing and dancing as you twirl them around.
Wondering how best to put this trend into practice? Though there are a million and one embroidered skirts to choose from, I plucked out my 3 favorites from the bunch. Check them out below.
Embroidered Skirt Outfit 1: Fierce & Flirty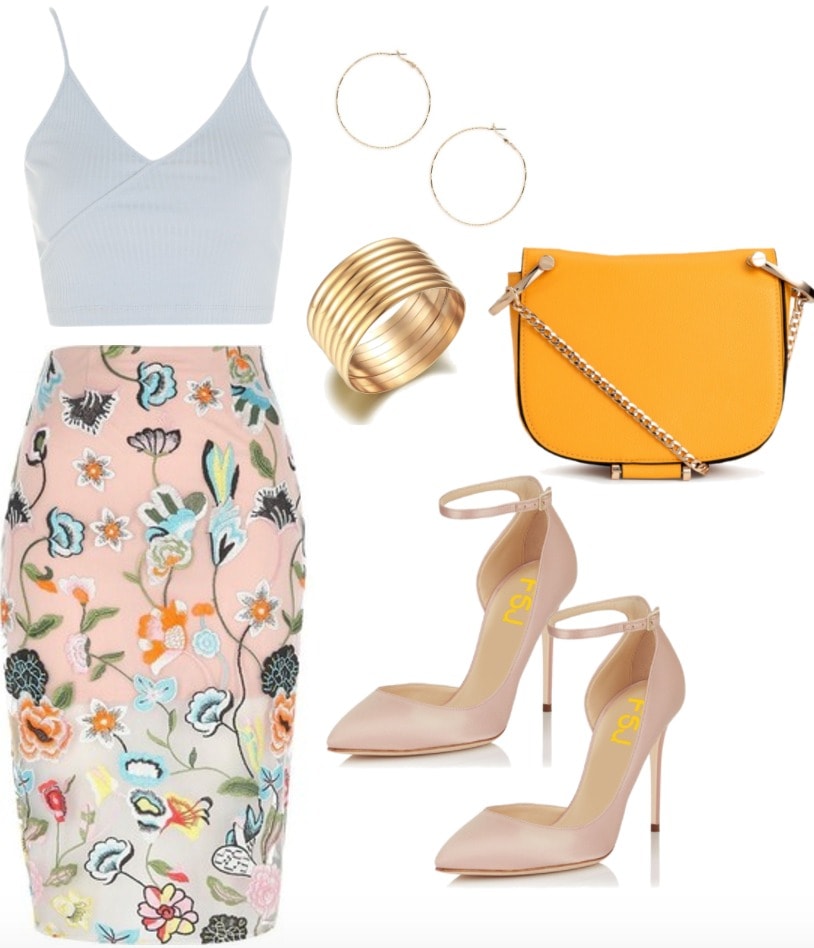 Ready for a night out? This embroidered midi skirt is exactly what you need! The piece is both fierce and flirty with its sheer overlay and colorful floral detailing.
A pastel blue crop top will make sure the focus is not drawn away from this awesome embroidered skirt. Rock it with an equally fab bright orange bag and classy pale pink pumps. Staple hoops and bangles complete this outfit!
Embroidered Skirt Outfit 2: Dainty & Classic
This seersucker embroidered skirt is perfect for a casual walk in the park or picnic on the grass. To continue with the dainty vibe, I chose a simple white blouse and some ornate earrings.
Throw on some sunnies to fend off those UV rays, and pop on some white sandals to strut your stuff. Finally, find yourself a nice straw bag and you're all set!
Embroidered Skirt Outfit 3: Elegant & Ornate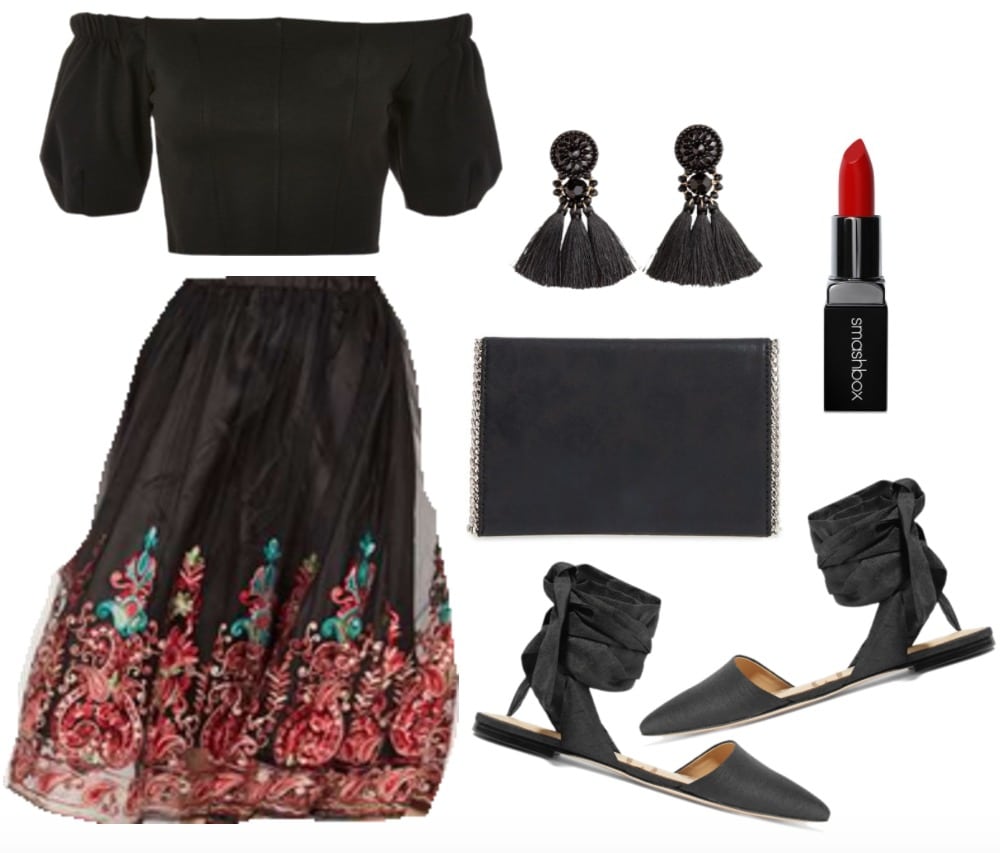 For my final embroidered skirt outfit, I chose this elegant and sophisticated black and red embroidered midi skirt from Dorothy Perkins. This look is perfect for a fancy-shmancy dinner or musical/opera showing.
Feel like a ballerina as you twirl this skirt around and dance in these lace-up ballet flats. A sleek clutch, tasseled earrings, and a classic red lip complete this exquisite look.
What do you think?
Will you try this trend out for size? Do you like the idea of an embroidered skirt or do you like a different style better? Let me know in a comment below and how YOU style an embroidered skirt!