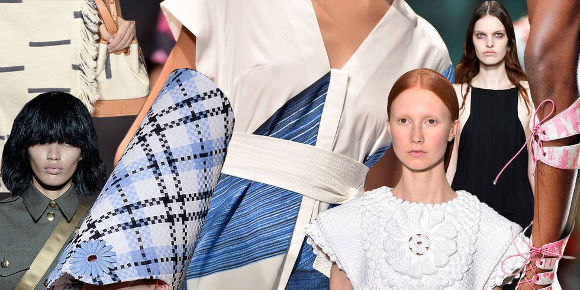 Photo: ELLE
We tend to see the same trends pop up each spring: florals, nautical details, pastels… they're timeless. But sometimes you just want to change things up a bit. So, to get you inspired, here are three of the top Spring 2015 runway trends, styled in unexpected ways. Give them a try so you don't fall into the same old spring fashion rut:
Gingham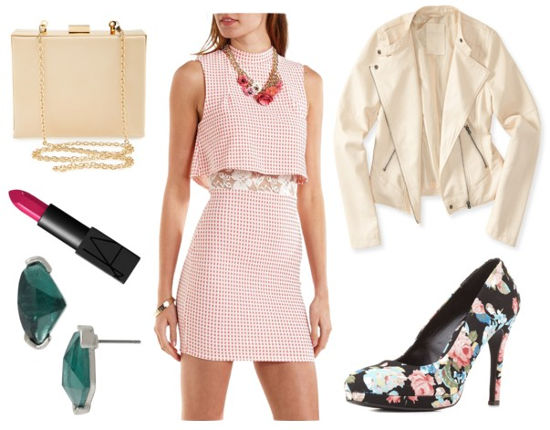 Products: Dress, Heels, Jacket, Earrings, Clutch, Lipstick
When you think of gingham, do you think of something like a classic shirtdress or button-down blouse? Break out of that mold with this daring dress, featuring a nontraditional silhouette and lace detailing. Try it for a fancy brunch or date night with a white moto jacket and floral heels. Polish off the ensemble with teal earrings, a neutral box clutch, and a swipe of pink lipstick.
Fringe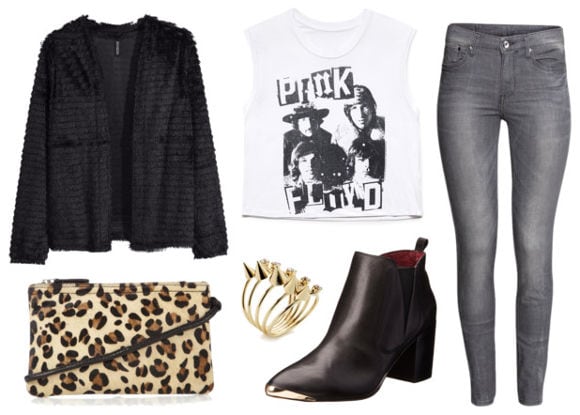 Products: Cardigan, Jeans, Tee, Boots, Rings, Bag
Fringe is typically associated with boho, hippie-inspired style, but this outfit proves it can also go edgy. For a concert or drinks with friends, try gray jeans, a cropped band tee, and a black fringed cardigan. Add simple black ankle boots for practicality and comfort, but don't forget to punch up the look with a leopard print bag and spiked gold rings.
Denim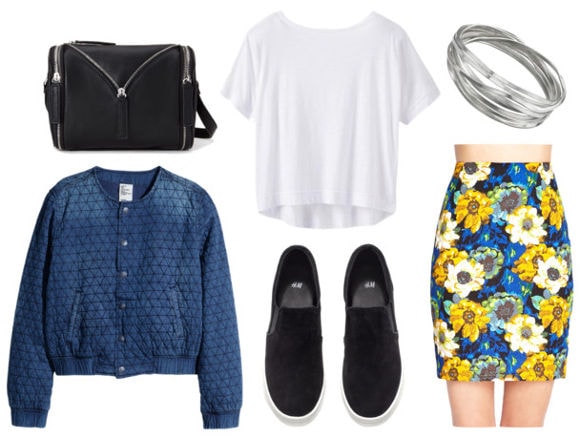 Products: Skirt, Jacket, Tee, Sneakers, Bag, Bangles
Denim usually brings to mind jeans, chambray shirts, and classic denim jackets – but have you ever tried a denim bomber? This quilted version adds the perfect trendy and casual touch to a white tee and bright, floral print pencil skirt. Style it with black slip-on sneakers and a zipper-detailed bag, plus a stack of silver bangles for a bit of metallic sparkle.
Thoughts?
What are your favorite Spring 2015 trends? How do you style them? Which outfit would you wear? Let us know in the comments!