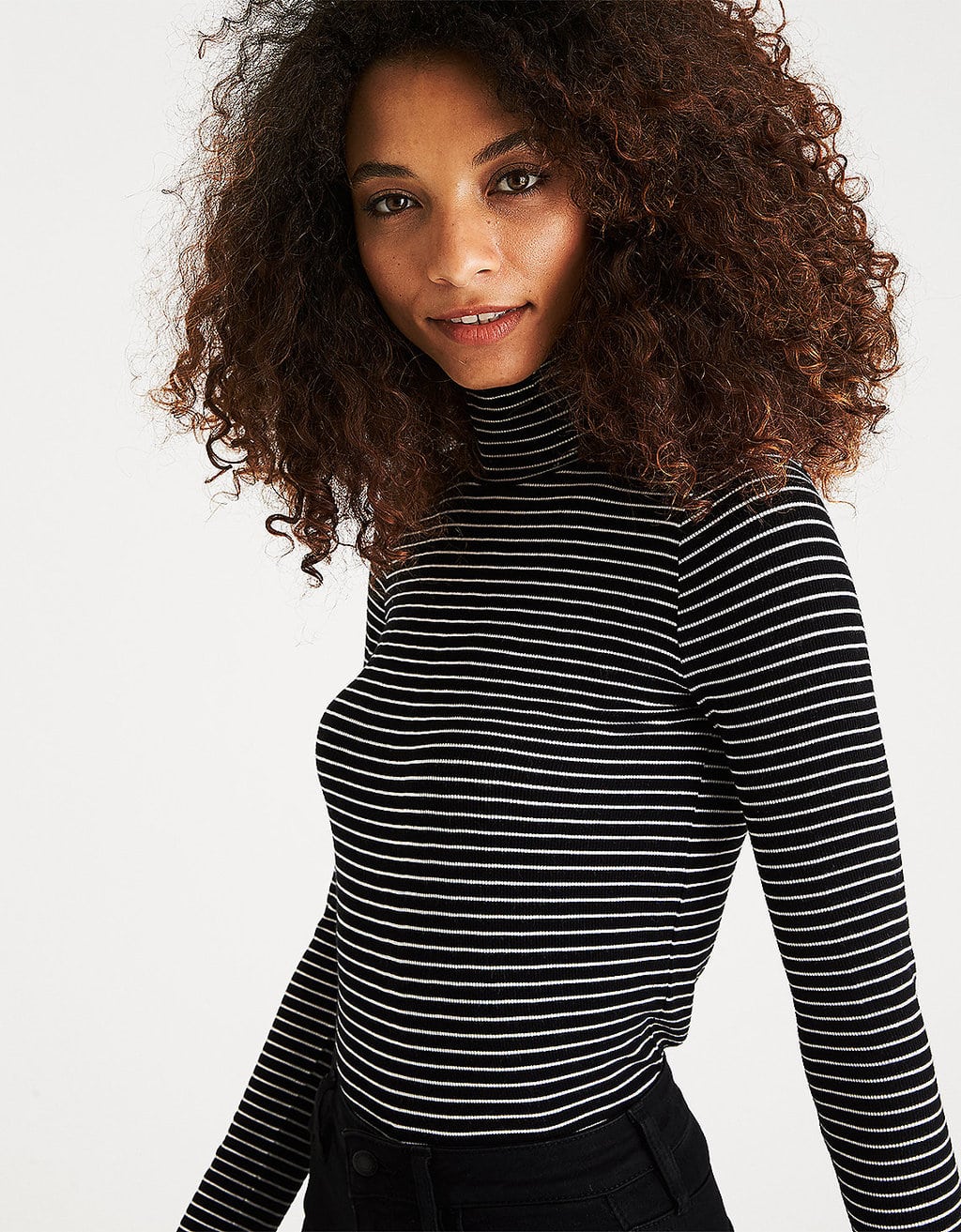 The "Fabulous Find of the Week" column brings you a new style steal weekly that will both keep some cash in your wallet and keep you looking, well, fabulous.
Thanksgiving is almost here ladies. This day means a lot of things for a lot of different people.
For some, it is the day that so-and-so plays so-and-so (I am not the most adept at football language) and the fam gathers around to watch. For some, it is the day before Black Friday and then it is finally acceptable to start Christmas shopping, even though we all know you've been shopping for months — no judgment, me too.
For all, though, it should be the day to take a second, breathe in the smell of pumpkin pie, hear the laughs of the relatives you haven't seen since the semester started, and breathe out the stress of midterms, crammed papers, and all-nighters. Phew. We're almost another semester done.
Now, with all these fun fam-bonding activities and catching up with your old high school friends, you'll want to look put-together and fabulous. Thankfully, I've got just the top for you.
For under $25, I present to you this black and white striped American Eagle turtleneck sweater. This sweater is super soft, super sweet, and super versatile (as you'll see below). If you don't have enough room in your suitcase to bring home 7 different sweaters, don't worry: this one is enough.
Down below, I'll show you 3 ways to wear this turtleneck that will satisfy all your Thanksgiving events. Bring on the pie, baby.
Striped Turtleneck Outfit 1: For the Annual Football Throwing With the Relatives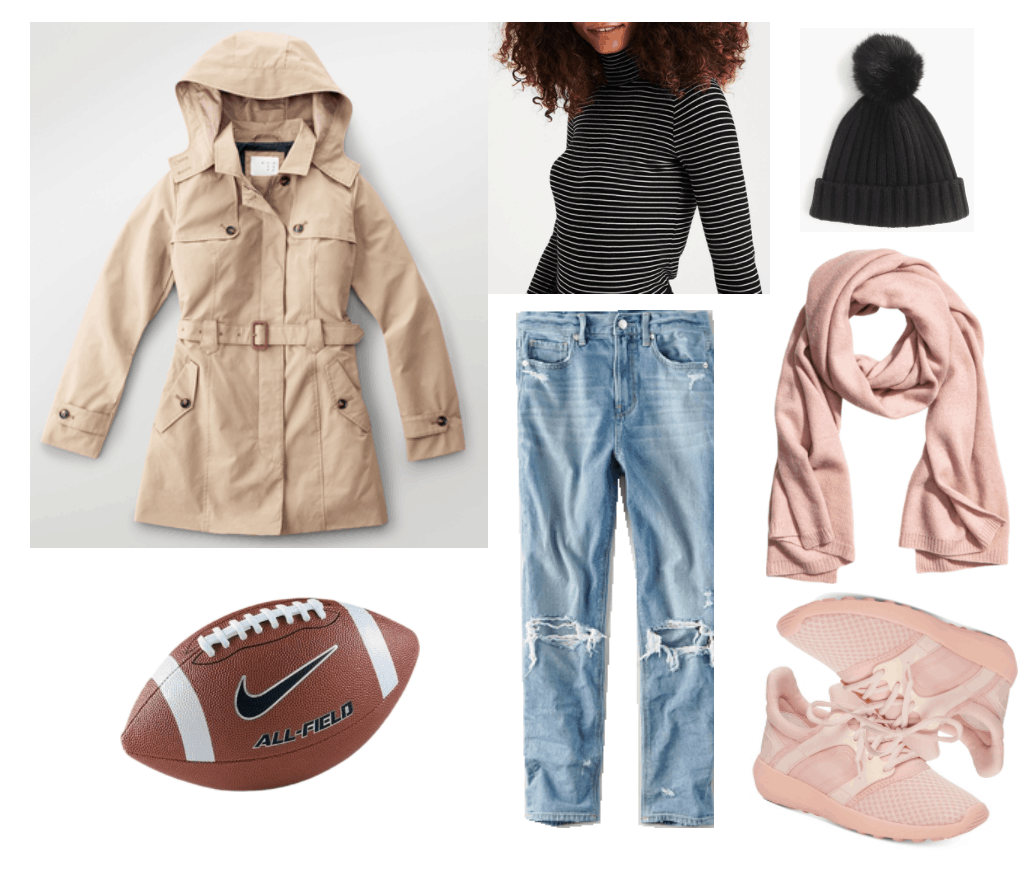 Products: Turtleneck – American Eagle, Jeans – American Eagle, Coat – Target, Sneakers – Macy's, Beanie – J.Crew, Scarf – H&M, Football – Walmart
Alright, this first outfit is perfect for loungin' on the couch, watching A Charlie Brown Thanksgiving, or throwing the football with your aunts and uncles. Casual, simple, no fuss.
Pair your turtleneck with some distressed mom jeans and adorable baby pink sneakers (NEED). Wrap yourself up in a beige trench coat to keep the winds away.
To bundle up some more, grab a matching pink scarf (props if it's cashmere!), and a black pompom beanie. Keep your hair and makeup natural for this look — and win that flag football game.
Striped Turtleneck Outfit 2: For Making the Best Tablescape Ever
And enjoying pie + PSL's with frands after.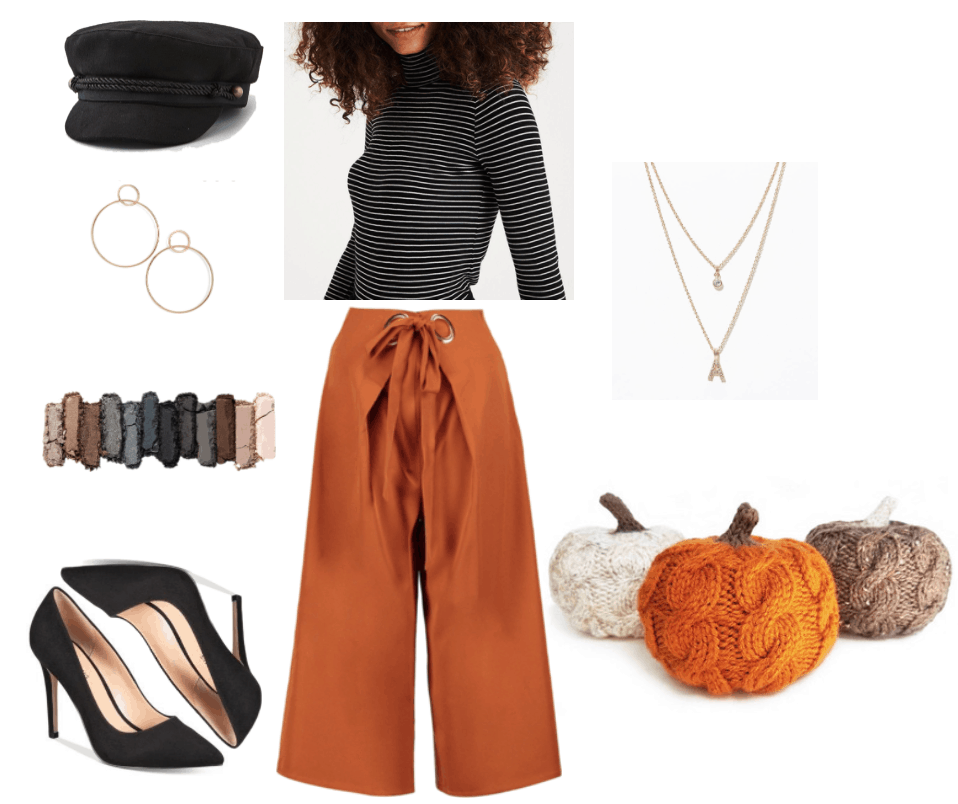 Products: Turtleneck – American Eagle, Culottes – Boohoo, Pumps – Macy's, Cap – American Eagle, Necklace – Loft, Earrings – Nordstrom, Palette – Urban Decay, Pumpkins – Etsy
Oooo, this look is my favorite. This look is perfect for meeting up with your long-lost gal pals, setting up the Thanksgiving table (here are some tablescape ideas!), or doing some errands.
Grab some burnt orange culottes, like these ones from Boohoo, and pull on your turtleneck. Next comes some classic black pumps — unless it's icy where you live, then booties, please.
Straighten your locks and pull on a black newsboy cap and accessorize with gold jewelry, like a personalized layered necklace and gold hoop earrings. Finally, swipe some warm toned browns and blues on your lids, and you are ready to take on Thanksgiving (and make the cuhyootest table ever).
Striped Turtleneck Outfit 3: For the Mashed Potatoes + Gravy
In other words, the scrumptious dinner that awaits you.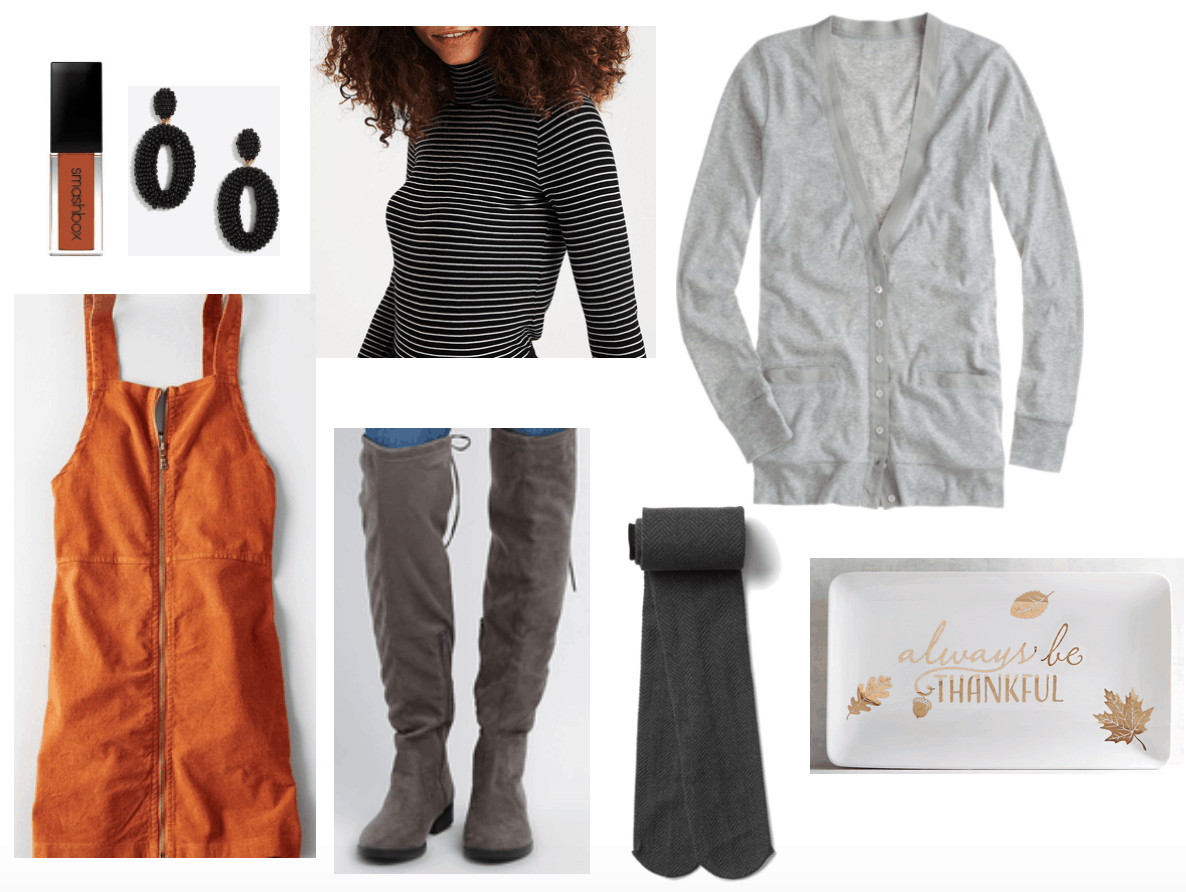 Products: Turtleneck – American Eagle, Jumper – American Eagle, Cardigan – J.Crew, Tights – Gap, Boots – Charlotte Russe, Lipstick – Ulta, Earrings – J.Crew Factory, Platter – Pier 1 Imports
And now, what you've all been waiting for: the infamous Thanksgiving dinner outfit. Cute, comfy, and prepared for a food baby, this turtleneck is prepared for it all. P.S. CF did a few more Thanksgiving dinner outfit ideas — check them out!
Grab your turtleneck and slip on some grey herringbone tights. Then, grab this chic burnt orange jumper dress for something autumnal yet comfortable to sit in for a few hours. Grey over-the-knee boots come next, along with a grey cardigan (in case you get chilly).
Curl your tresses or put them in a messy bun for this look, and swipe on some orangey-sienna lipstick. Finally, pop in some black earrings and you are ready to smash those potatoes (literally).
Thoughts?
How do you feel about this week's Fab Find? What are you wearing this Thanksgiving? What is your favorite Thanksgiving dish? Let me know in the comments!