Now that the weather has gotten hotter and the days have grown longer, there's no better time than now to break out the summer footwear.
Sandals are the perfect summer shoe — easy to slip on, comfortable, and always stylish. Not to mention they also keep your feet exposed to the air, preventing them from getting too hot.
Not only do sandals combine comfort and style, but they are also a versatile part of any wardrobe because they are appropriate for all but the most formal occasions. Along with that, you can find some high-quality sandals for cheap, especially if you hunt around.
Below are 5 sandals under $50 that are perfect for any summer occasion.
1. Modern Gladiators ($26)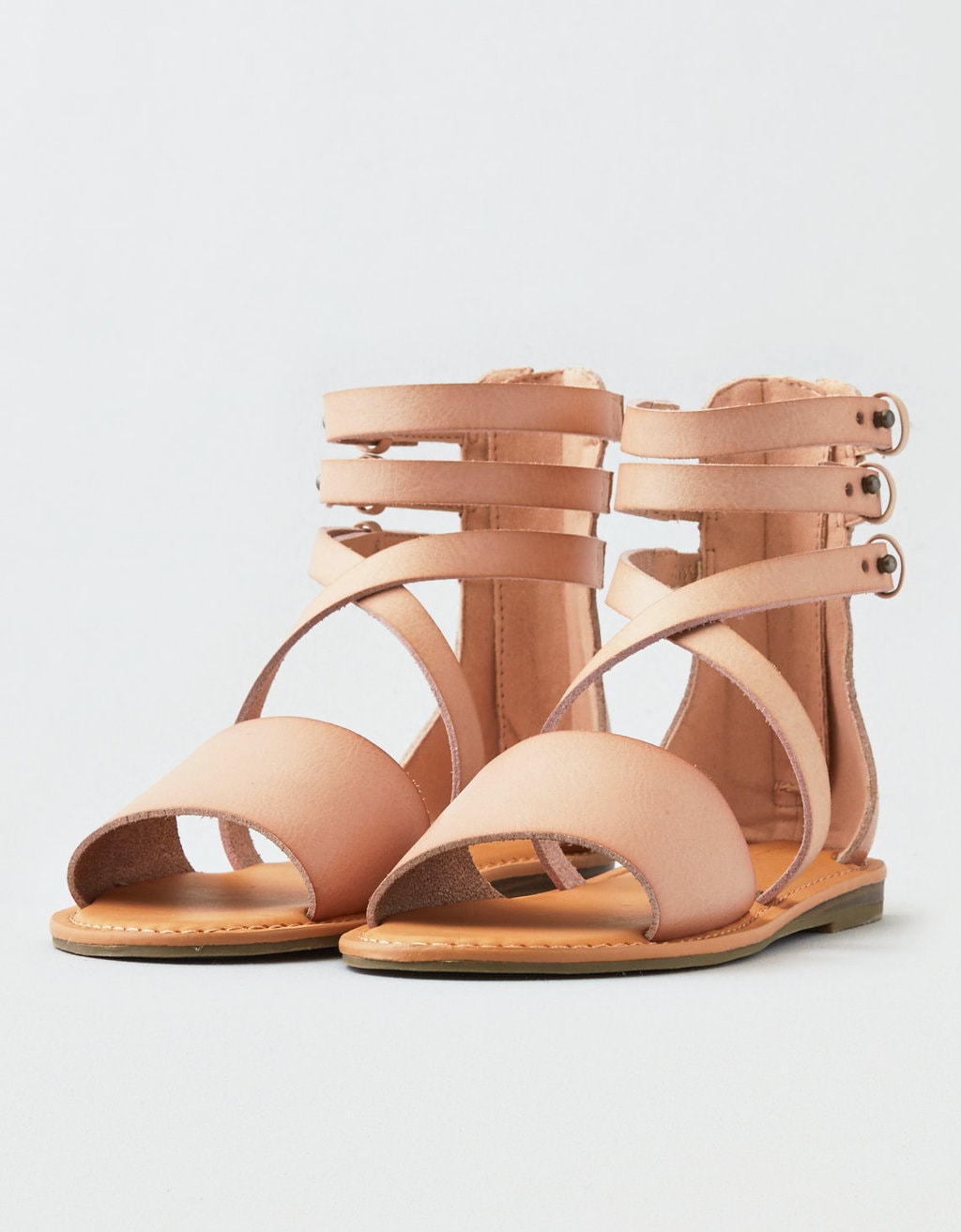 These American Eagle Wide Band Gladiator Sandals are first on my list of sandals under $50 because they are the perfect balance between casual and chic and they are only $26.21!
The style of this shoe caught my eye immediately because I like that the two ankle straps are horizontal while the strap that laces down to the bottom of the shoe is crisscrossed. Many gladiator sandals have the toe-thong style, so I like that these ones are more unique with the wide band instead.
2. Comfy-Casual Knit Sandals ($38)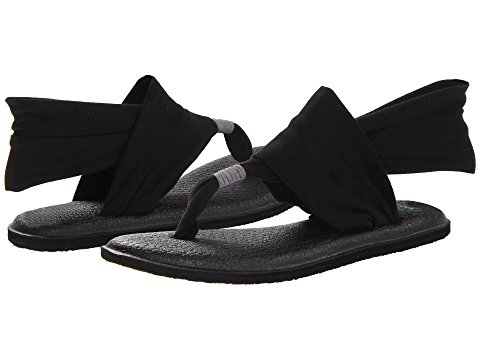 Second on my list of sandals under $50 are these vegan and vegetarian Sanuk Yoga Sling Sandals from Zappos.
These shoes toe the line (pun intended) between casual and elegant and they look effortless, making them a perfect shoe for any summer occasion. Just seeing how comfortable they look makes me want to buy them immediately.
They're only $38 and come in many different colors so if black isn't your forte, don't fear — you have options.
3. Bold Red Lace-Ups ($50)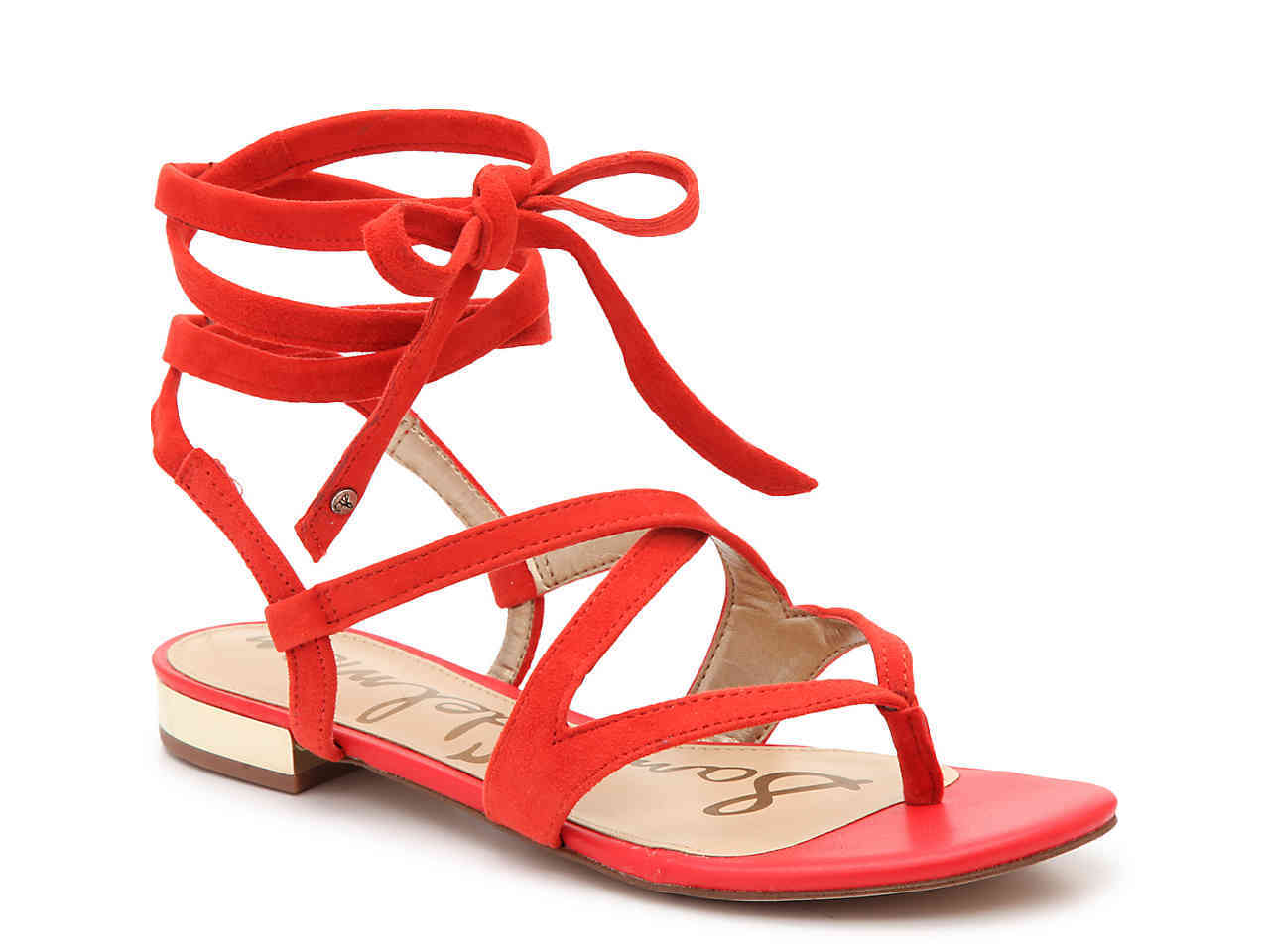 These Sam Edelman Davina Wraparound Ankle Tie Sandals made it third on my list because they capture the essence of summer with their bright red color and fun lace-up detailing.
These are perfect for summer because they can be dressed up or dressed down. You could wear them just about anywhere! Although they run a little more expensive than the last two pairs at $49.95, they have an inviting and fun feel that'll be sure to make them show-stoppers.
4. Trendy Blush Platforms ($35)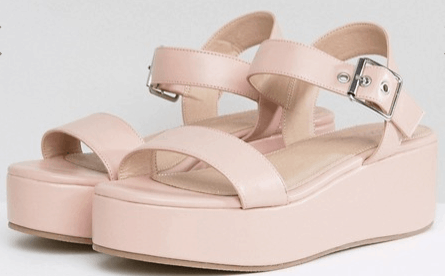 Fourth on my list of 5 sandals under $50 are these trendy ASOS platform sandals for $35.
Platform sandals are one of my favorite styles of shoes right now, and not only do they add height to a look but they are the ultimate mix between comfortable and cutting-edge.
What I like most about these sandals is that they appear very simple but capture an all around modern and sophisticated vibe. Perfect if your style keeps up with the latest looks!
5. Bohemian Blue Suede Shoes ($23)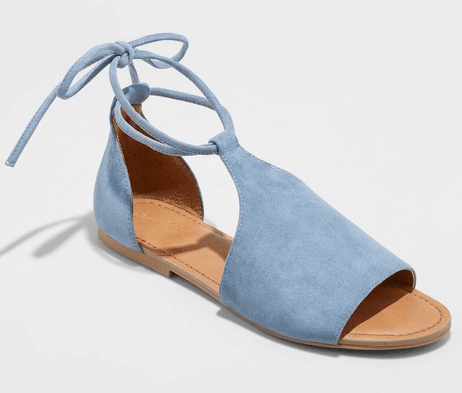 Last on my list of 5 sandals under $50 are these Universal Thread Lace Up Slide Sandals from Target for $22.99.
I love the color of the faux-suede and love that although they are slide sandals, the lace up detail makes them much more interesting. This shoe is perfect for any summer occasion and also comes in black and tan.
Thoughts?
What do you think of these sandals? Where do you go to shop for sandals? Leave a comment below!