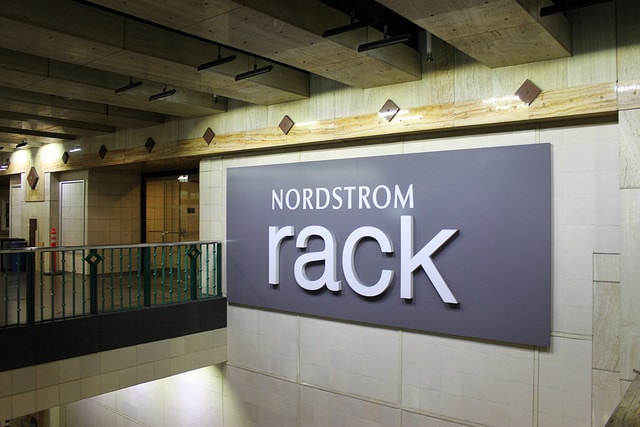 Nordstrom Rack is a brick and mortar as well as e-commerce store owned by the very popular Nordstrom company.
The first Nordstrom rack was opened in 1973 as a clearance outlet store, and it's grown massively from there. Today, Nordstrom Rack offers name brand clothing at a large discount. The carry fashion merchandise for women, men, and children, as well as some personal care and beauty items.
Their stores are featured across the United States, with more than 113 stores and counting. They are even expanding to Canada in 2017. Nordstrom rack launched its website in 2014 in partnership with the Hautelook brand, also owned by Nordstrom. It has been a huge success – and it's one of our personal fave shopping spots.
Our Top Picks from Nordstrom Rack:
Here are some of our favorite items that are available on NordstromRack.com for the summer season: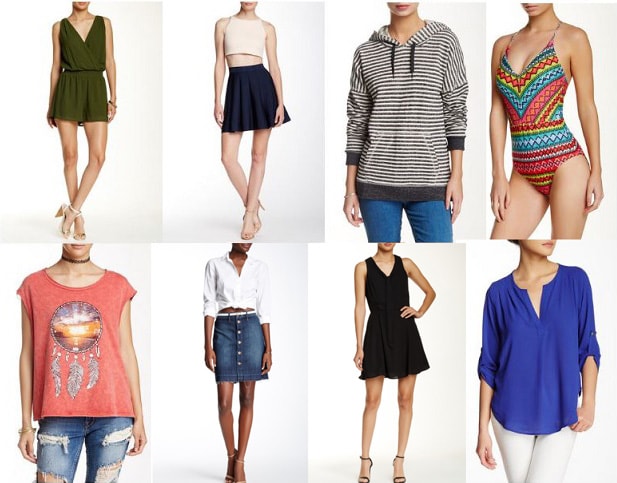 Products: Romper, Skirt, Sweatshirt, Bathing Suit, Graphic Top, Jean Skirt, Dress, Royal Blue Top
Tips for shopping at Nordstrom Rack:
1. Nordstrom Rack's return policy is not as lenient as Nordstrom's.
In general, this applies to most outlet-type stores. In Nordstrom Rack's case, you need to have both the item's tags and receipts in order to return merchandise. You can get a full refund or exchange an item 30 days after purchase.
2. Look for the colored stripe on the tag.
Some items are made specifically for Nordstrom Rack as opposed to castoffs from Nordstrom itself. In general, items made for outlets like Nordstrom Rack are not as high quality. An item from Nordstrom will have a colored mark on the tag, while an item made for Nordstrom Rack will have a plain white tag, so make sure you know which you're buying.
3. Shop on the right day.
Merchandise is limited, so find out when your Nordstrom Rack receives new merchandise shipments and be sure to visit the store on that day! It helps to befriend a salesperson here.
4. Items can be altered in store.
If you find a piece you love that doesn't fit quite right, you can get it altered in the store. You do have to pay for alterations, but more often than not it is worth the price.
5. Use your Nordstrom Card.
You can earn Nordstrom Notes if you use a Nordstrom credit card when shopping at Nordstrom Rack. You can even redeem your Nordstrom Notes at Nordstrom Rack, so this is a great way to save!
Your thoughts?
Do you prefer to shop at Nordstrom Rack or Nordstrom? What are your shopping tips for both stores? Let us know in the comments!