This post may contain affiliate links, which means we may receive a commission if you purchase through our links. Please
read our full disclosure here
.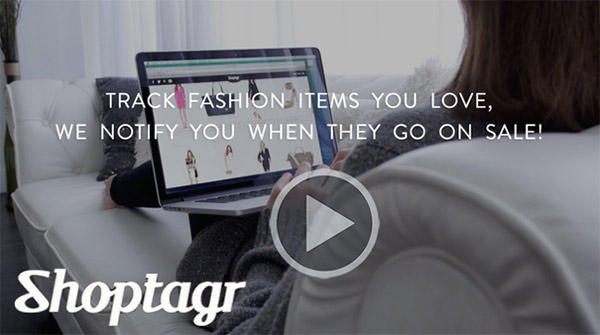 Here at College Fashion, we are all about utilizing online sales to save money on the items we want. The phrase "Never pay full price for anything" is practically our mantra. That's why right now we're loving Shoptagr, a free website that simplifies our lives by doing the sale-stalking for us.
Read on to learn all about Shoptagr and how it will completely change the way you shop!
About Shoptagr
Shoptagr is a free service that lets you tag items you're dying to own, watches them for you, and emails you when they go on sale in your size and color. You can set preferences for how large of a discount you want or just track any change in price.
To use the Shoptagr service, you just install the browser button (it takes one second) and visit your favorite online stores. When you see an item you'd like Shoptagr to track, just click the button and add it to your list. That's it! Your item will be tracked and you'll get an email when it goes on sale in the size and color you specify.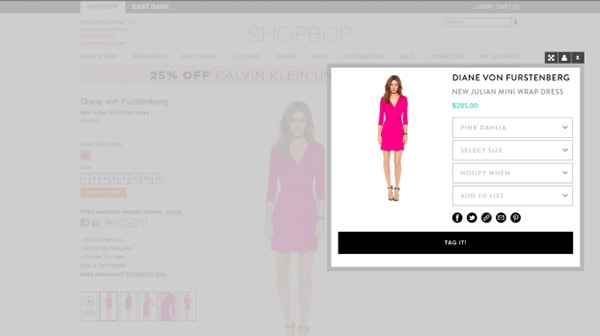 Shoptagr in action, tagging an item with the bookmark button
As we all know, sales can be limited by time and stock available. With Shoptagr you will be the FIRST to see those sales (thanks to immediate notifications) before your size/color goes out of stock. You'll beat the rush and get the item you want, with zero extra effort! The sale stalking is taken care of. All you need to do is shop.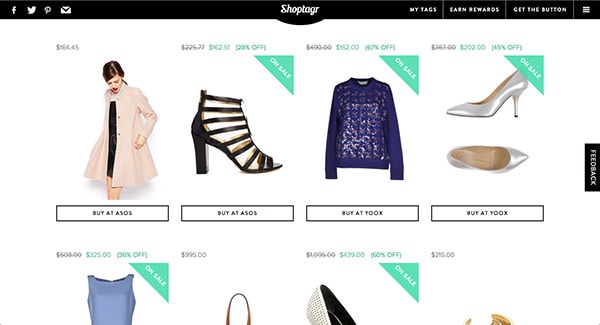 A Shoptagr list in action
One last benefit of Shoptagr is its ability to organize your fashion wish lists – you can access all of your tracked items in one single place and arrange them into lists for a great overview and comparison shopping. Think lists such as "Going Out" "Work" "Holidays", etc.
Get Started with Shoptagr Now!
As you might have guessed, Shoptagr is perfect to use for holiday gifting as there are so many Black Friday, Cyber Monday, and Holiday sales going on. This time of year, there's a new online sale practically every day and if you don't act fast, you could miss out on your item or size. We recommend signing up for this service ASAP if there are any items you're dying to get at a discount this year. As soon as they go on sale, you'll know about it. This saves you both money AND time.
To get started tagging and sale-shopping, visit Shoptagr's website and sign up for FREE. And for more information, be sure to follow Shoptagr on Facebook, Twitter, and Pinterest. Happy shopping!
Disclosure: This post was sponsored by Shoptagr. The opinions, as always, are our own. For more information, please see our Disclosure page.