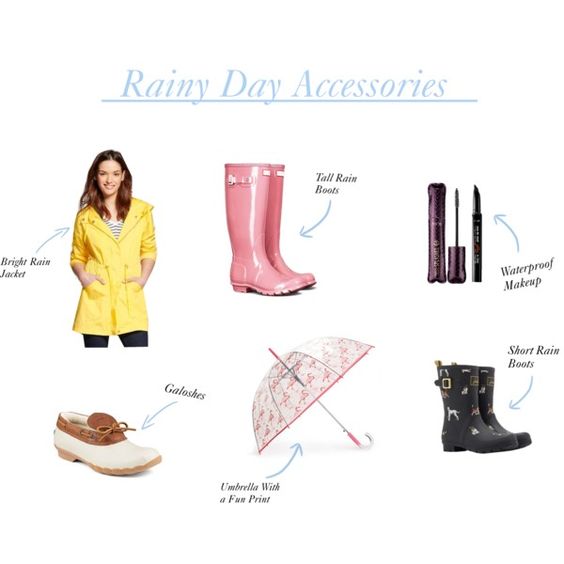 April showers bring May flowers but that doesn't mean all these rainy days have to be gloomy! Brighten up your shower-filled days by adding some fun waterproof accessories to your wardrobe.
Every girl needs some basic accessories to keep the rain away on days where the sun just doesn't want to come out. Lucky for us, they come in many different varieties to fit anyone's sense of style. Here are some stylish picks to get you through the rainy months ahead:
Rain Jackets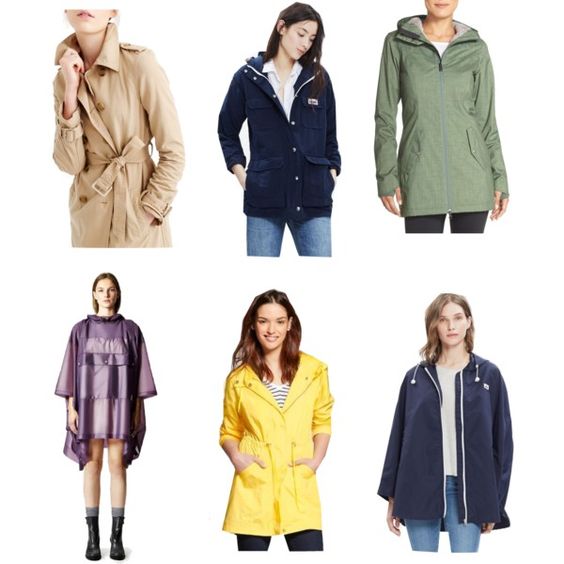 Products (L-R, top to bottom): Trench Coat | Anorak | Aspen Hooded Jacket | Poncho | Traditional Rain Jacket | Cape
On yucky rainy days, throwing on a stylish rain jacket is a surefire way to make your day a little cheerier. But if you're not into the basic yellow rain jacket, you're in luck! There are tons of cute options out there, from navy capes to purple ponchos, to the classic beige trench.
Rain Boots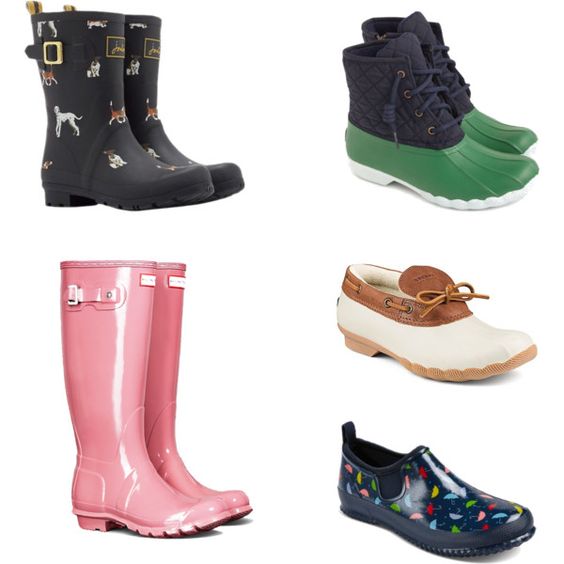 Products: Short Rain Boots | Tall Rain Boots | Duck Boots | Galoshes | Rain Shoes
Rain boots, as we discussed yesterday, are a must-have for every girl out there. They are so practical and keep your feet dry and toasty warm on the commute to that one class that we all have that's all the way across campus.
When looking for the perfect rain boot, you have so many options. I'm partial to the traditional tall rain boots, like the Hunter ones above, but there are also shorter boots, galoshes, and rain shoes, which typically clock in at lower prices. The colors and patterns are endless, so even on a dreary day your rain boots can still match your outfit or provide a pop of color.
Umbrellas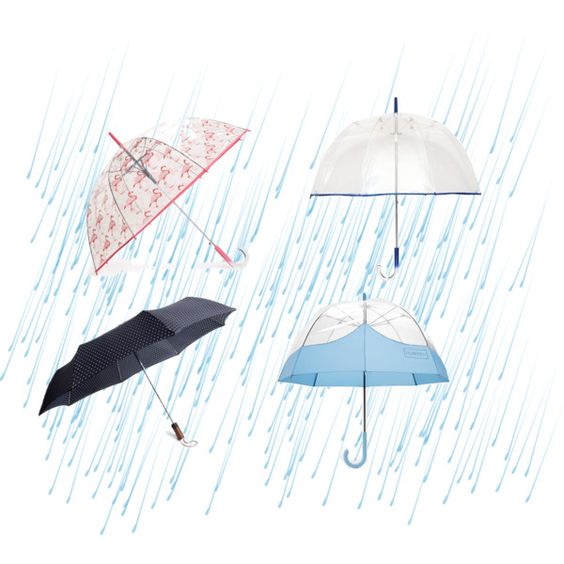 Products: Flamingo Umbrella | Black Umbrella | Clear Bubble Umbrella | Blue Bubble Umbrella
Umbrellas, as we all know, are non negotiable on campus. They're the perfect way to keep your hair and your backpack dry. You can find almost any print, pattern, and color on both traditional and bubble umbrellas. For trekking across campus, our favorite pick is a nice big bubble umbrella; that way, you're fully covered and can see where you're going.
Waterproof Makeup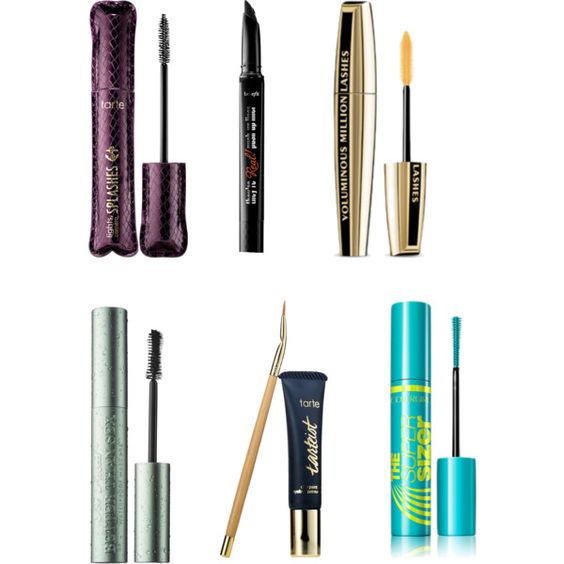 Products: Purple Mascara | Eyeliner Pencil | Gold Mascara | Green Mascara | Eyeliner Paint | Blue Mascara
Waterproof makeup is one of the best creations ever made, and it's a must for April days. You can buy almost any type and brand of mascara and eyeliner in waterproof form, so you can score your favorite in a non-smearing version. Some of my personal faves are above – what's yours?
What are your rainy day essentials?
Now you'll be ready to take on those April showers with no problem. Let us know what your favorite rainy day accessories are in the comments!