Hey lovely ladies! Tis the season to be jolly so let's celebrate with great fashion. Congratulations to those of you who finished your final exams. Y'all are amazing! To those of you who are still working, our whole CF team is sending you positive vibes. You got this!
Red, green and gold are the classic Christmas colors. They are so stunning and whenever I see them I can't help but feel warm inside. For this preppy style piece, I'll be creating a preppy outfit for each of these classic holiday colors! I'm beyond excited to share this with everyone and hope it serves as some sort of inspiration for your upcoming party looks.
Regal Red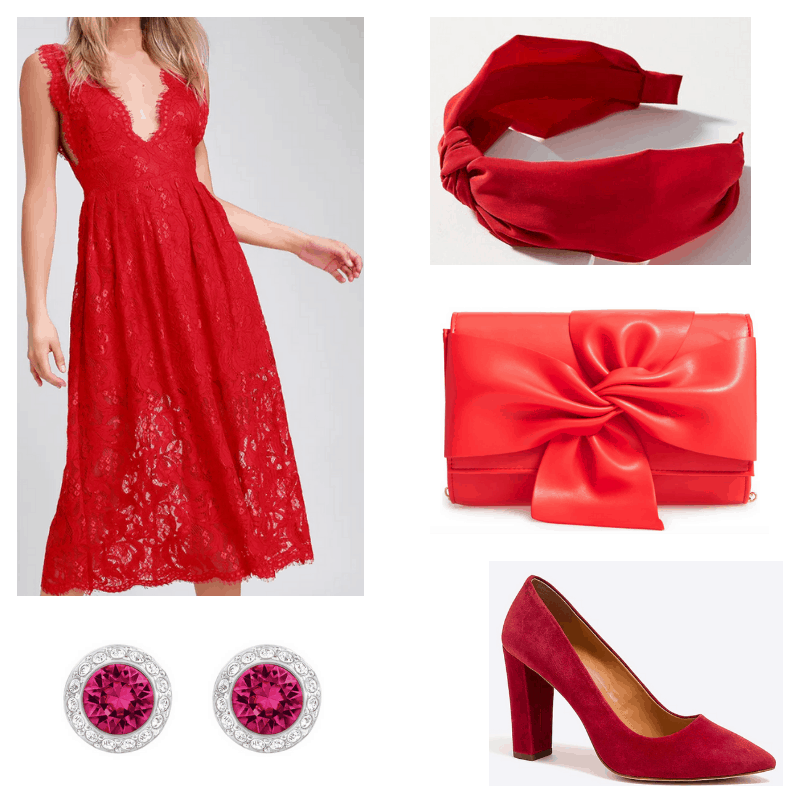 Products: Clutch – Street Level (Nordstrom), Heels – J.Crew Factory, Dress – Lulu's, Earrings – Swarovski, Headband – Anthropologie
One of my favorite parts about Christmas is the red! During the holiday season no one can ever tell you that you're wearing too much red and you can pull it off in any outfit. This is the perfect outfit for girls like me who wait all year for opportunities to wear red all over.
If you've read some of my past articles, you know that I, like most preppy girls, am a HUGE fan of bows. They're my favorite preppy accent and look good with everything. That's why I'm obsessed with the clutch and headband. Headbands are another classic preppy accessory and my personal favorite. A headband with a bow is the ultimate preppy move and perfect for Christmas!
Gorgeous Green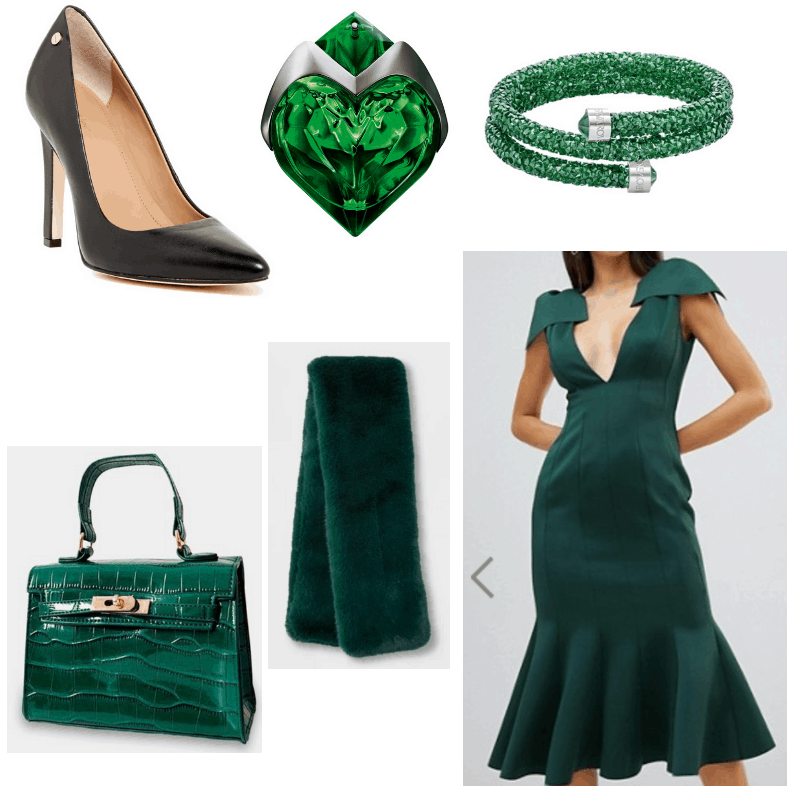 Products: Shawl – A New Day (Target), Dress – ASOS, Heels – Calvin Klein (Nordstrom Rack), Perfume – Mugler (Lord & Taylor), Handbag – Nina Green (Crossbody), Bracelet – Swarovski
I think the Christmas shade of hunter green is stunning. Whenever I see it around the holidays I'm instantly reminded of the beautiful and fragrant trees! My absolute favorite piece in this outfit is the dress. Like I've said before, bows are so preppy and I love how the shoulders have a bow on each side. It's so elegant and not to mention super pretty.
Faux fur accents are also very preppy, so this faux fur shawl is a great choice for the holidays. You can wear it like a shawl or tie it like a scarf and it'll keep you looking ladylike all evening long.
Glittering Gold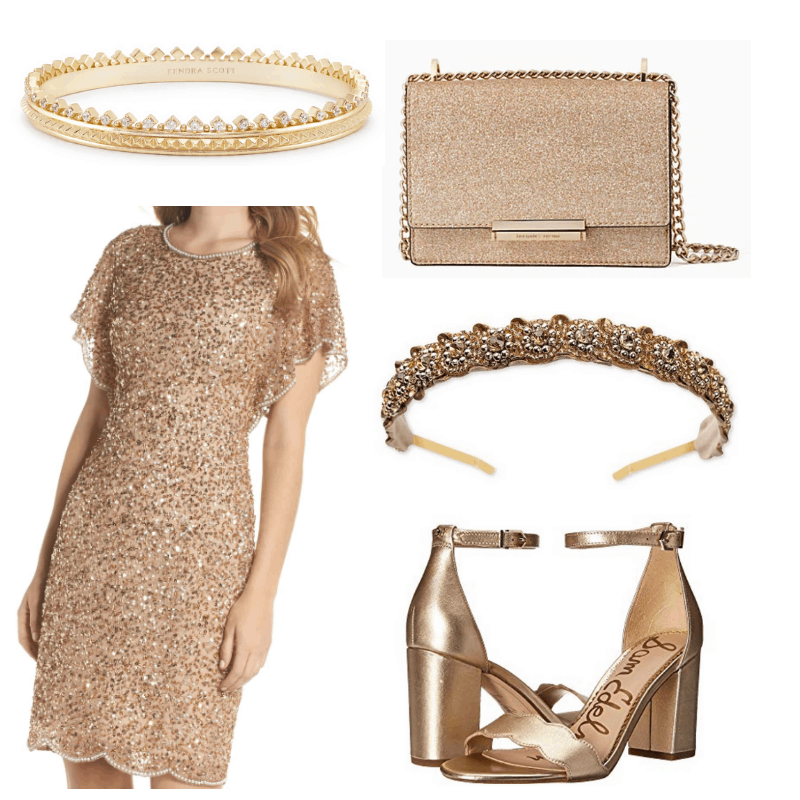 Products: Headband – Deepa (Macy's), Bracelet – Kendra Scott, Handbag – Kate Spade, Dress – Adrianna Papell (Nordstrom), Heels – Sam Edelman (Zappos)
This golden outfit will have you sparkling more than the lights on the Christmas tree. I love the flutter sleeves of the dress. They move so gracefully when you walk. The sequin detailing is so intricate and I think Adrianna Papell does an amazing job with sequin dresses.
As always, headbands are a preppy must. This one goes perfectly with the dress and the appliqué. To tie up the whole sparkle gold look, the Kate Spade bag brings an extra glow of glitter. I have the rose gold version of that bag and love it!
What do you think of the Preppy Style Series?
Our preppy style series is 100% for you, so tell us: what would you like to read about in future articles? What are your favorite Christmas outfits? How do you feel about Christmas style? Start the conversation below. We love hearing from our readers!