The "Fabulous Find of the Week" column gives you the heads up on all the hottest, most affordable items at your favorite stores!
Hello, beautiful ladies and welcome to Fall! This is such a stunning season and I can't wait to see all of the foliage. As the leaves start to turn, so do our wardrobes and we will get to wear so many of the items that were carefully tucked away during the warm weather. Time to bring out the scarves, girls!
I've found the perfect fall scarf and I can't wait to share it with you! Check it out below: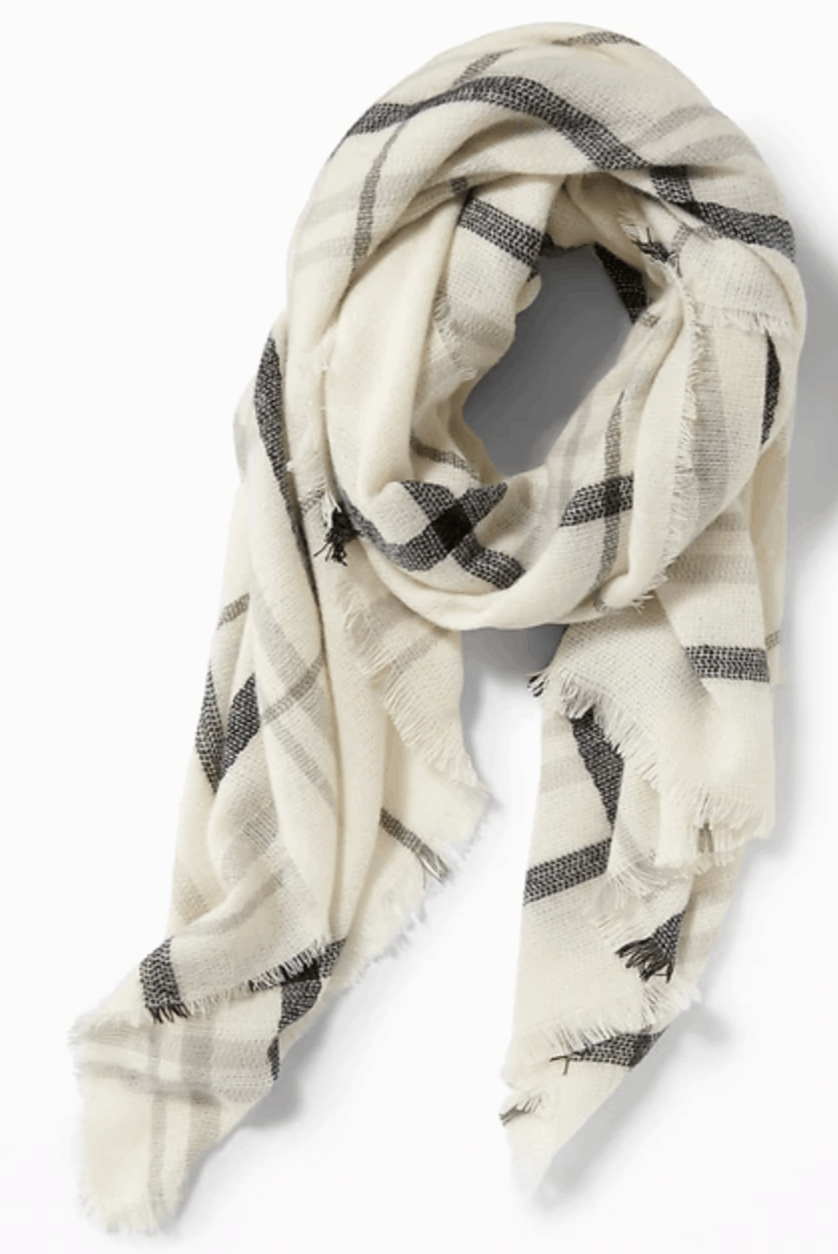 The scarf is very stylish, and I love the flannel material and plaid pattern. It'll match perfectly with so many outfits and you can easily dress it up or down. It's also machine washable, which is so important for us college girls! You can get it at Old Navy for only $22.99, which is such a great price.
It comes in six amazing colors, but for this piece we'll be focusing on the cream-colored option. You'll definitely want to add this to your wardrobe because you'll be wearing it all fall and winter long!
Fall Gray Glam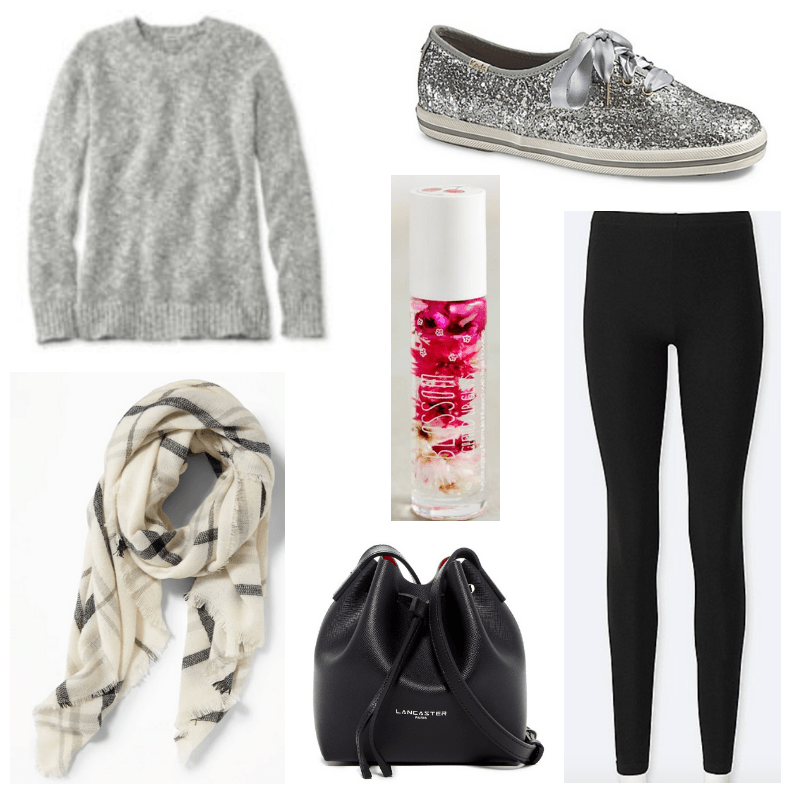 Products: Handbag – Lancaster Paris (Nordstrom Rack), Sweater – L.L. Bean, Scarf – Old Navy, Lip Gloss – Urban Outfitters, Leggings – Uniqlo, Sneakers – Keds x Kate Spade
I am obsessed with this outfit. It's perfect for going to class and is beyond comfortable. The gray sweater is a classic from one of my favorite preppy brands, L.L. Bean. These Keds are from their collaboration with Kate Spade, and it's a collection I simply can't get enough of. I personally own some sneakers from this line and adore them.
The Uniqlo leggings are such an amazing piece. They're only $9.99, which is such a steal! So, first off they are very comfortable. I wear them all day long and feel great from morning to night. They are also super-easy to care for. Every girl needs leggings, so I recommend getting some of these ASAP.
Jean Skirt Darling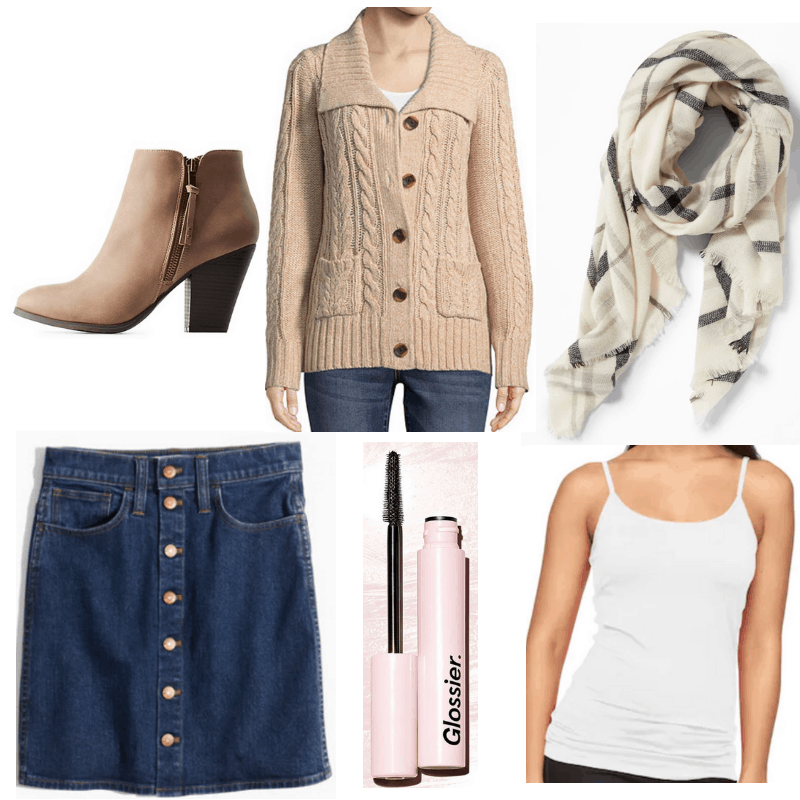 Products: Tank Top – Kohl's, Scarf – Old Navy, Skirt – Madewell, Mascara – Glossier, Cardigan – St. Johns (JCPenney), Boots – Charlotte Russe
This look is perfect for anything from going to class to heading out for lunch. Jean skirts are such a perfect piece. You can wear them on warm summer days with flip-flops, in the fall or spring with boots and in the winter with tights. Every girl should have one, and this Madewell skirt is a quality option that will be in your closet for years.
I'm also a major fan of the cardigan. Not only is it super pretty, but it's incredibly comfortable too. You can easily dress it up or down depending on the look and it will keep you warm all fall long. It's also under $25 and is such a great deal.
Olive Green Supreme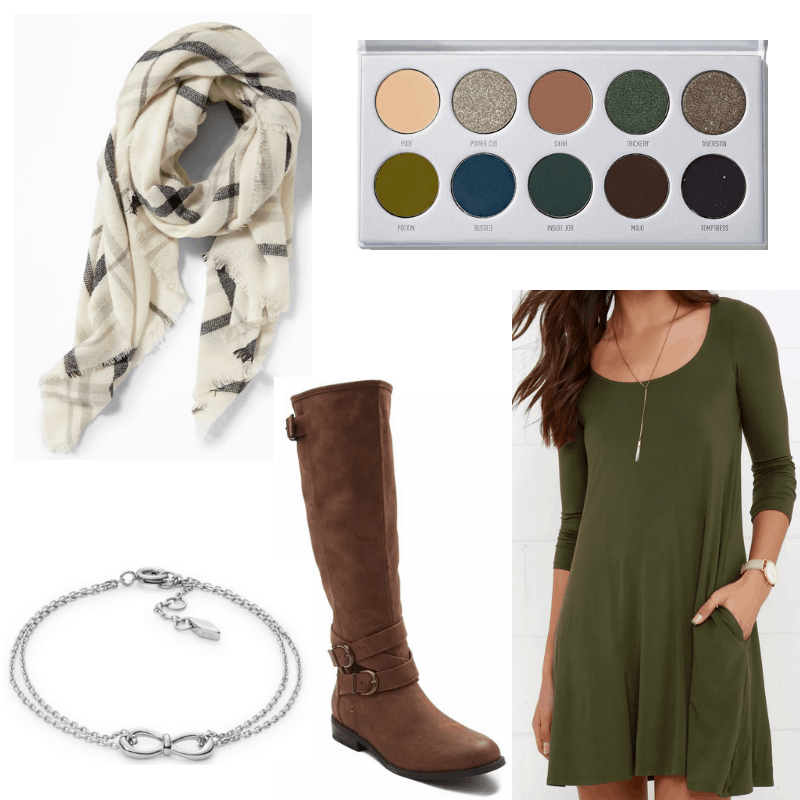 Products: Scarf – Old Navy, Dress – Lulu's, Eyeshadow Palette – Morphe, Boots – Journey's, Bracelet – Fossil
This is the perfect casual and comfortable dinner outfit. Some days you have plans with friends and there is nothing you want more than to just hang out in some comfortable clothes. This Lulu's dress is the perfect option for that! The olive green color is gorgeous and the dress is flowy and ideal for autumn.
The eyeshadow palette is also a great item. You get 10 shades of shadow for only $14. I also adore the colors. They come in pretty earth tones that will look flawless with any outfit all fall long!
What did you think about this week's Fabulous Find?
Do you like this scarf? Are you a fan of Old Navy? What are your favorite pattern of scarves? What have been your favorite fall trends so far? Start the convo below!