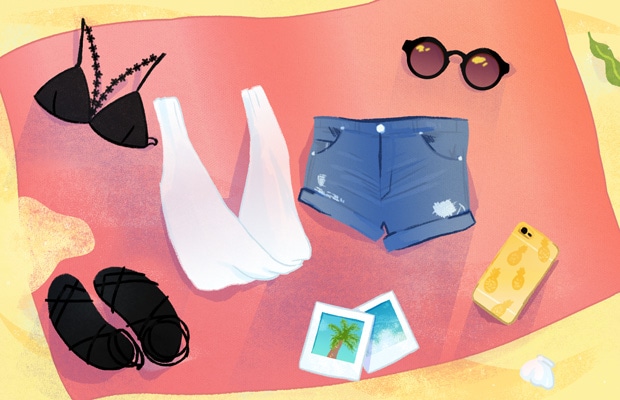 I've been anxiously awaiting Spring Break. It means no classes, warm weather, and no classes. Is it obvious I need a break?
Whether you're headed to the beach, going out, or just planning on some much needed rest, these three affordable spring break outfit ideas will suit your vacation needs!
Beach Babe – $98.78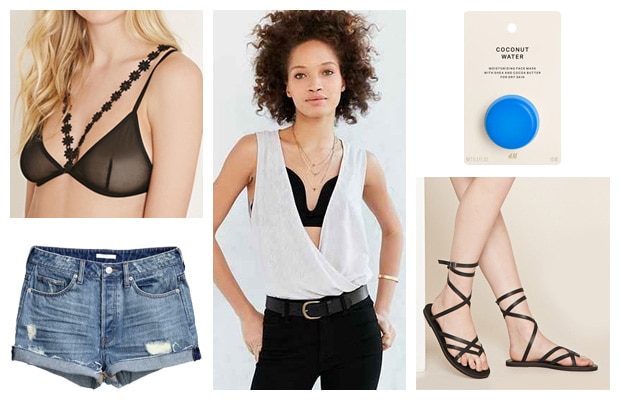 Products: Bralette, Shorts, Tank Top, Hydrating Mask, Sandals
Bralettes under show-y tops are ultra trendy this year. This look can be interesting without being inappropriate during the warmer months, especially if you wear it to the beach with a swimsuit instead of a bralette. I love the delicate look of this floral crochet bralette. Keep cool with some distressed shorts and strappy sandals. And don't forget to stay hydrated! A hydrating mask is a great way to treat your skin after a day on the beach.
Going Out – $98.79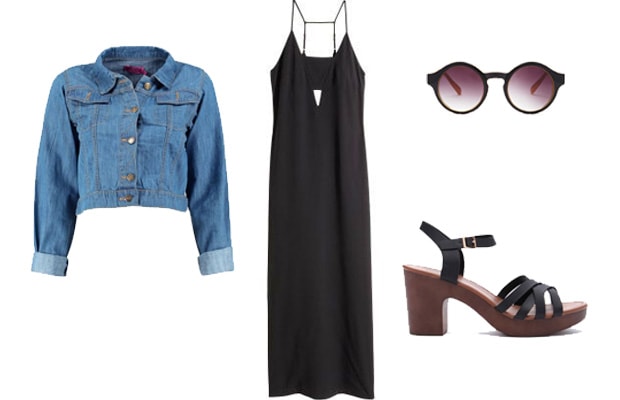 Products: Denim Jacket, Dress, Sunglasses, Sandals
This outfit is great for anything that you want to dress up a little for. During the day, you can wear this strappy cutout maxi dress on its own. It has a warm vibe but a more structured silhouette and darker color, making it appropriate for events where something like a bright floral romper might not be. Add some sunglasses and heeled sandals to pull together a chic look. If you're going out in the evening, add a denim jacket to stay warm but still look casual.
Me Time – $96.89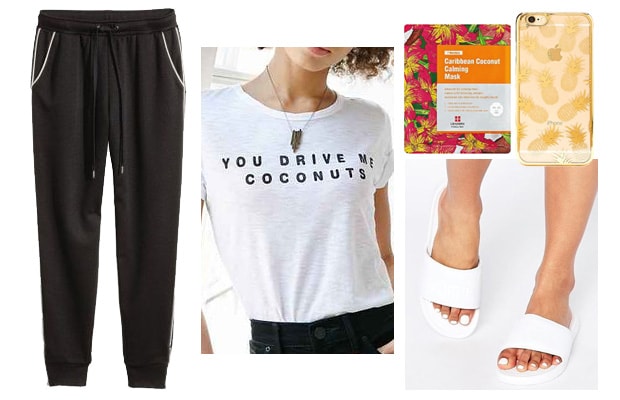 Products: Joggers, T-shirt, Calming Mask, iPhone Case (similar for Samsung S6), Sandals
And if you have no Spring Break plans, make time to pamper yourself! This outfit is great for an at-home vacation. Stay comfy with a t-shirt and some sweats. To make it seem like you're actually on a tropical island, throw on a coconut face mask and accessorize your phone with pineapples! Enjoy your paradise.
What do you think?
What are your Spring Break plans? Which outfit is your favorite? Let me know in the comments! I love reading your feedback.