So we all know the saying "April showers bring May flowers," right? Right now, it should be seen as a reminder: It's time to prepare our wardrobes for the rainy days ahead.
Still looking for the perfect rain boots? Don't worry, we've got you covered.
As everyone knows, Hunter Boots definitely hold the title of classic rain boot. But they're also VERY pricey. So for this week's Fabulous Find, we have a great Hunter dupe that is both stylish and affordable. Check it out below!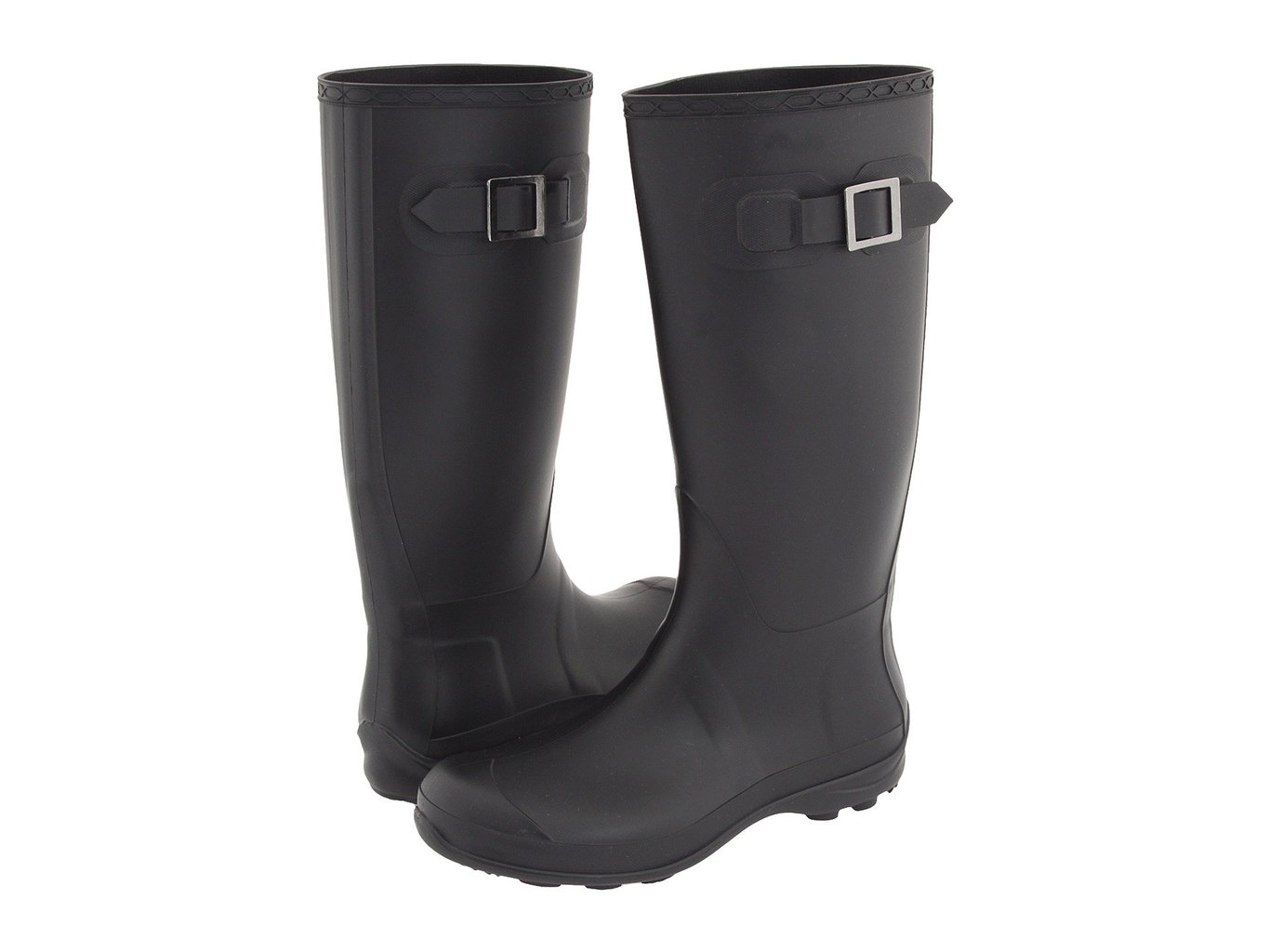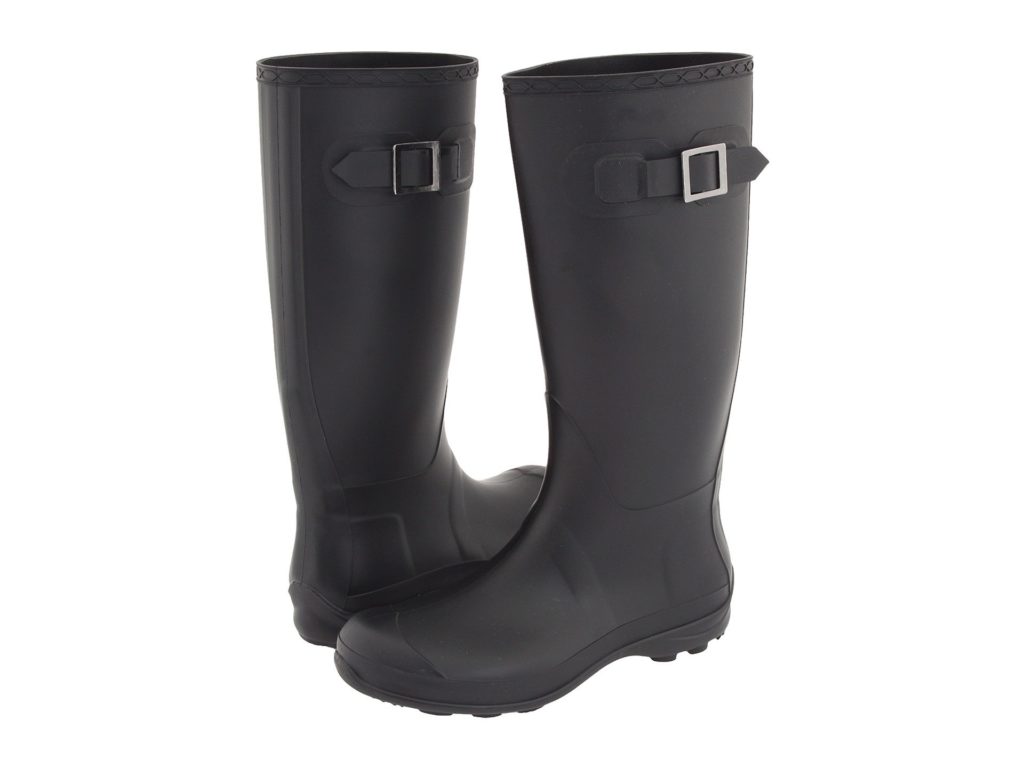 This black rain boot is perfect for the wet days ahead. Not only is it very durable, but it'll keep you dry throughout all season long.
Hunter boots usually go for $150. But you can get this amazing boot for only $30 due to the current Zappos sale! It's such a great deal so be sure to get your hands on this timeless piece.
Now that you've got it in your cart, you need some styling ideas! Here are a few outfits to try:
Black and Gray Casual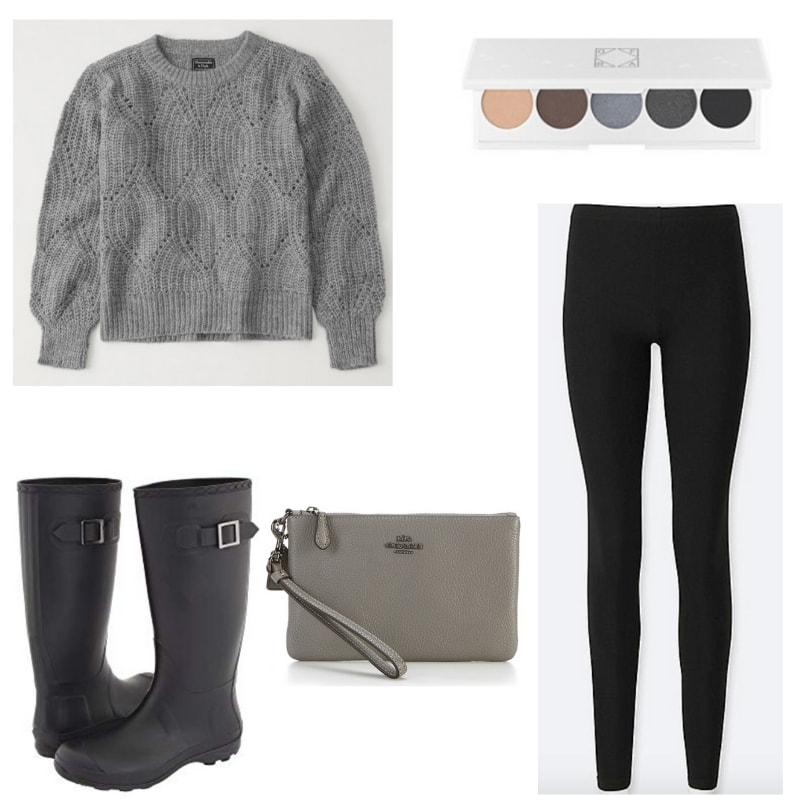 Products: Rain Boots – Kamik Olivia (Zappos), Eyeshadow Palette – Ofra (Ulta), Sweater – Abercrombie & Fitch, Wristlet – Coach (Dillard's), Leggings – Uniqlo
This outfit is perfect for going to class on a rainy day.
I've said it before and I'll say it again: I love Uniqlo leggings! The material is so amazingly soft and they are available for such a great price. You can get a pair for only $9.90! It's such an amazing deal.
I'm also in love with the Abercrombie sweater. Abercrombie was infamous when we were in elementary and middle school, and for a while was not our go-to shopping spot. But it's a lesser known fact that they still have some great pieces for better prices than ever. You can get this amazing sweater for only $13.34!
Pastel Cat Eye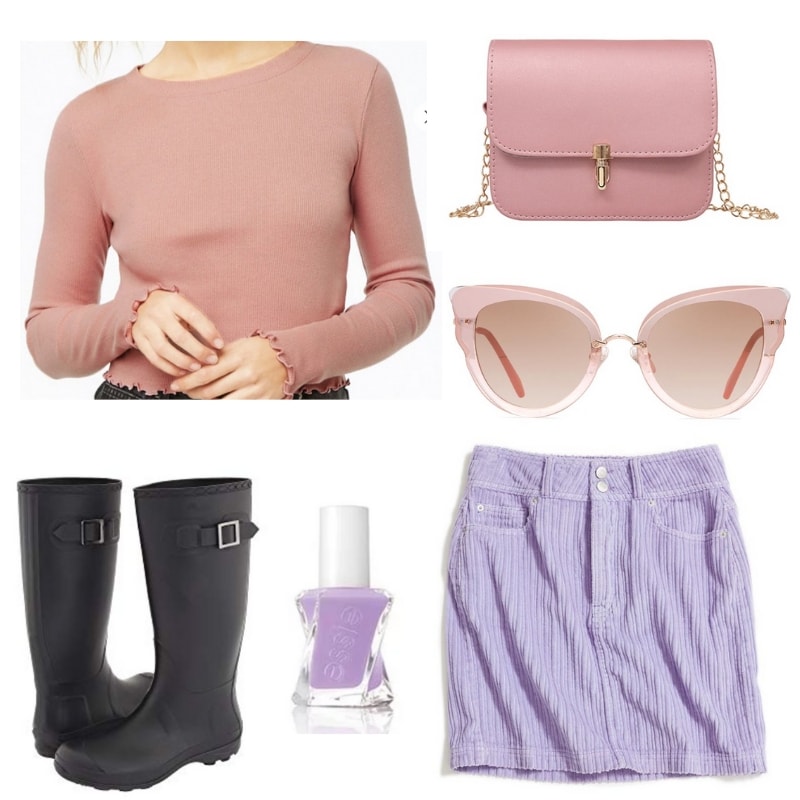 Products: Sunglasses – Diff, Top – Forever 21, Rain Boots – Kamik Olivia (Zappos), Nail Polish – Essie, Handbag – Romwe, Skirt – Urban Outfitters
This outfit is perfect for getting brunch with friends! Just swap your rain boots in for your usual footwear if it's showering out.
I love cat eye sunglasses. They're perfect for so many different face shapes and can be worn all year round. This perfect pair is stunning and the best part is that Diff donates reading glasses to those who can't afford them. I love shopping at companies that give back!
I am a huge fan of the Urban Outfitters skirt. That shade of lavender is such a springy color! The cut of the skirt is so pretty and it can be worn with so many different styles of tops.
Pink and Silver Shine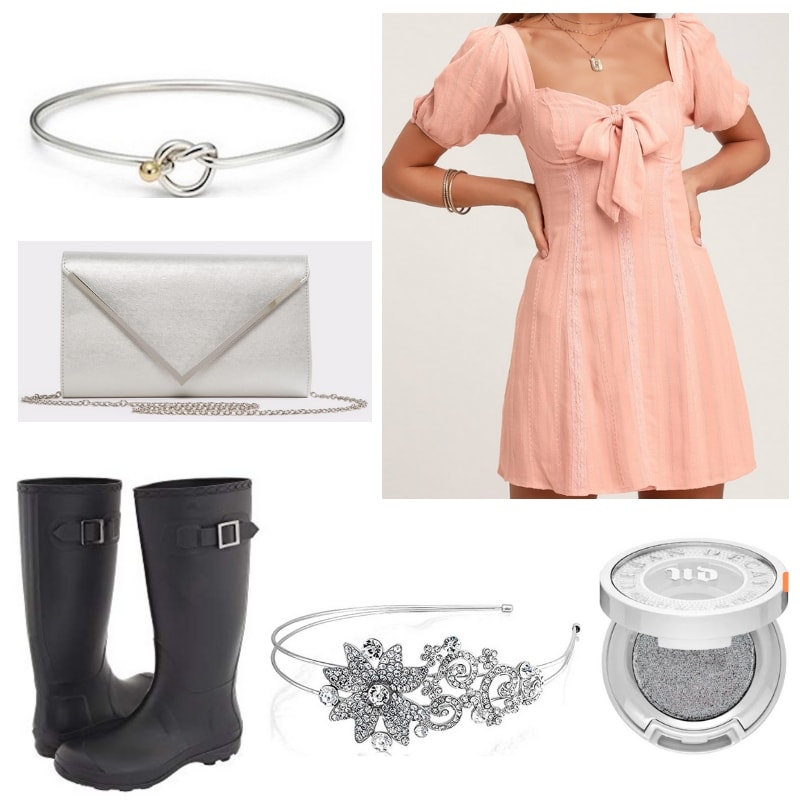 Products: Clutch – Aldo, Headband – Bling Jewelry (Amazon), Eyeshadow – Urban Decay (Sephora), Dress – Lulu's, Rain Boots – Kamik Olivia (Zappos), Bracelet – Michaels Cape Cod (Etsy)
Whoever said you couldn't wear rain boots with a sundress was seriously disturbed. On days when it's warm but rainy, I'm a fan of pairing basic rain boots with a pretty pastel outfit — the boots are neutral so it works.
The accessories in this outfit are stunning — I love the bracelet so much. The simple love knot looks beautiful in the silver and is a timeless piece.
I'm also such a fan of the Lulu's dress. They have the best options for college girls that are stunning, amazing quality and affordable. The sun dress has a girly bow that will keep you looking fab all Spring and Summer long. Pair it with sandals or espadrilles on non-rainy days!
What did you think about this week's Fabulous Find?

Do you like these boots? Are you a fan of Kamik Olivia or Zappos? What are your favorite styles of boots? What have been your favorite Spring trends so far? Start the convo below!