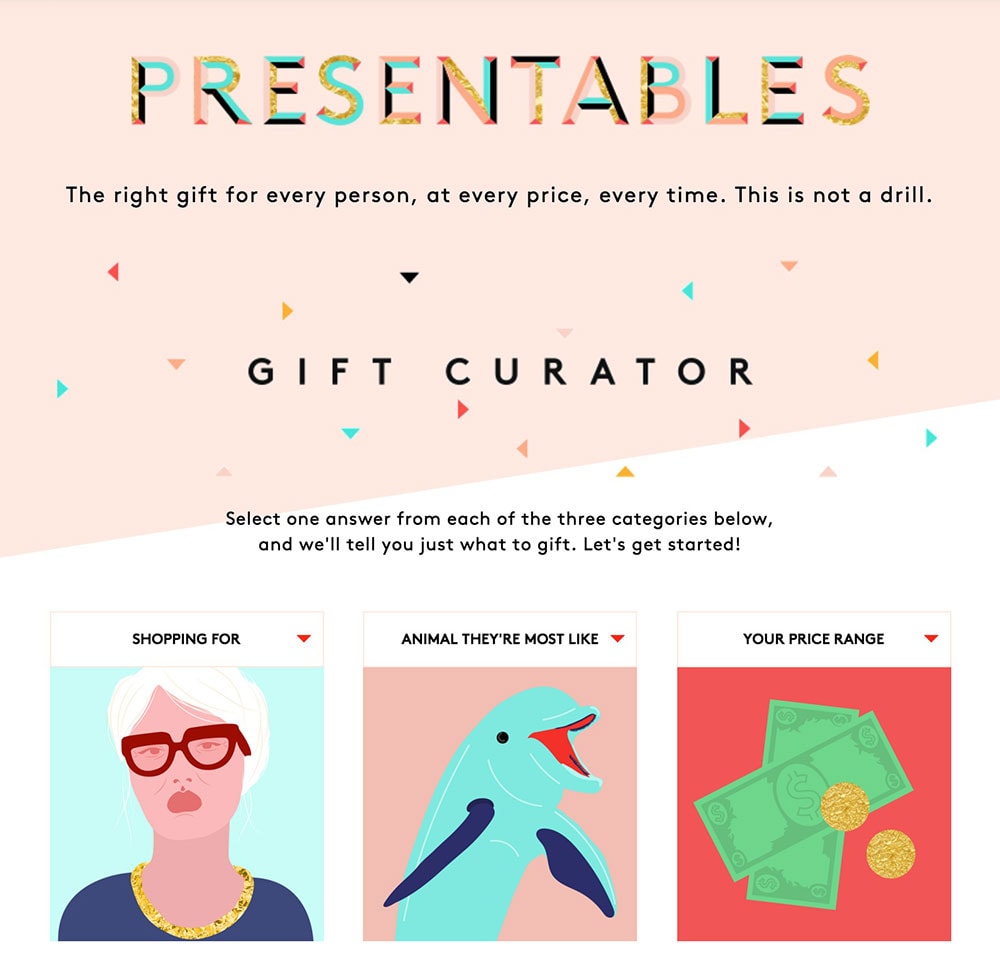 I'll be the first to admit it: I'm not the best gift-giver. I may not be Claire from Modern Family, but I'm certainly not wowing everyone with my creative gift ideas. And when it comes to people I don't know so well? I hope they enjoy scented candles and chocolate bars, because that's all I got.
Enter the Gift Curator by Refinery29. Built by our stylish friends at Refinery, this tool makes holiday gift idea-finding easy and super fun. We're obsessed with it and you're going to be, too.
What is the Gift Curator by Refinery29?
This awesome new tool combines gift shopping with a fun personality quiz.
Just tell it who you want to buy for, the money you want to spend, and one quirky thing about them and voila! You'll be presented with the perfect gift. It's basically a gift-giving wizard in website form.
Testing It Out Myself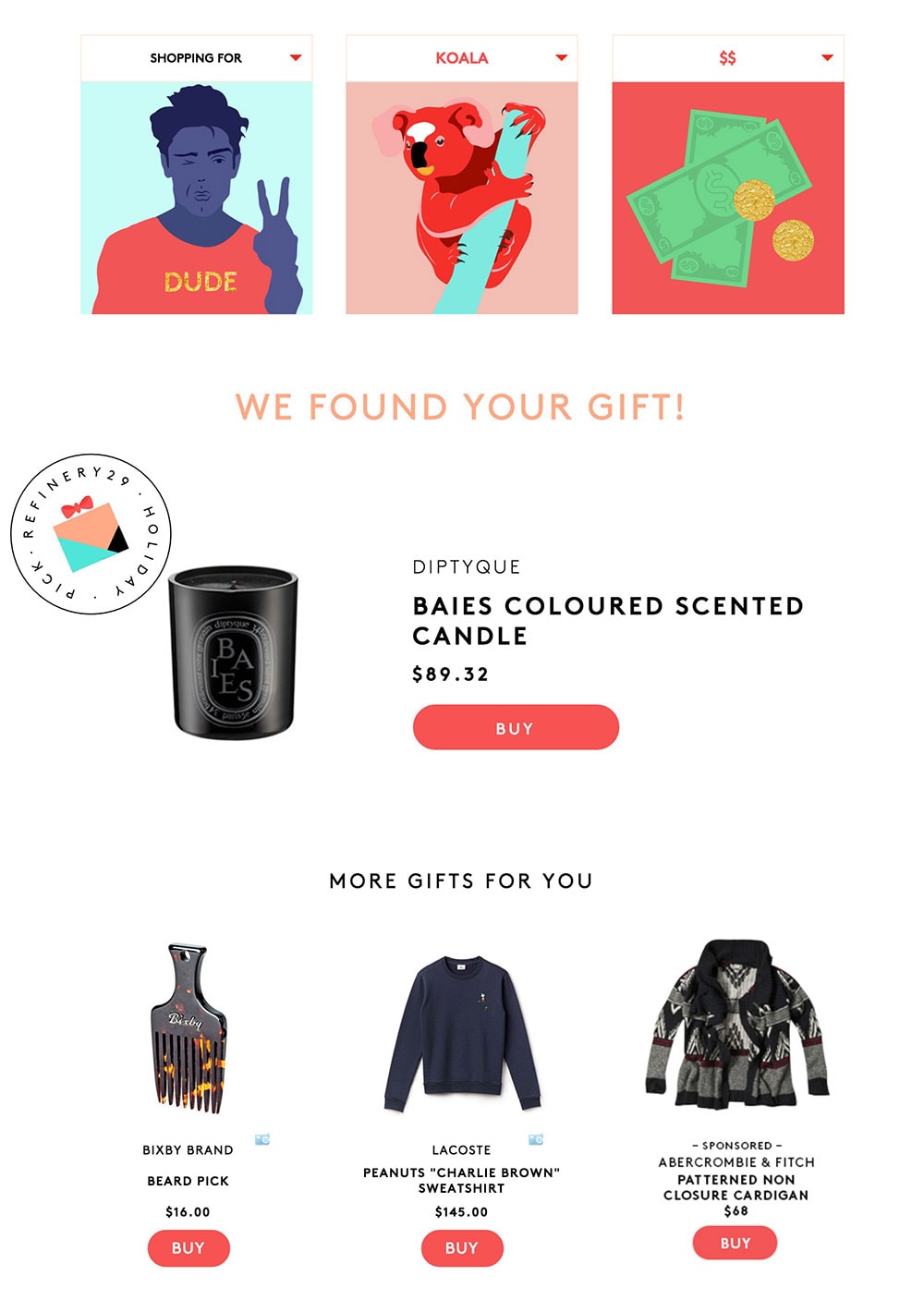 For serious research purposes, I tested out the Gift Curator by Refinery29 and it worked perfectly!
I used my fiancé as a test run (Dude, Koala, $$) and it gave me our mutual favorite scented candle in black. It also recommended a beard pick and cozy grandpa cardigan, both of which he would absolutely love. Three points to (Gryffindor) the Gift Curator!
Try the Gift Curator by Refinery29 Yourself!
This awesome tool worked for me (seriously, my guy is so getting that beard pick and cardi), so I know you guys are going to be as obsessed as I am. As a bonus, this tool is just plain fun to play around with. Love it!
Did you test out the Gift Curator? If so, what did it recommend for the people on your list? Tell me all about it in the comments!
Disclosure: This post was sponsored by Refinery29. The opinions, as always, are our own. For more information, please see our Disclosure page.