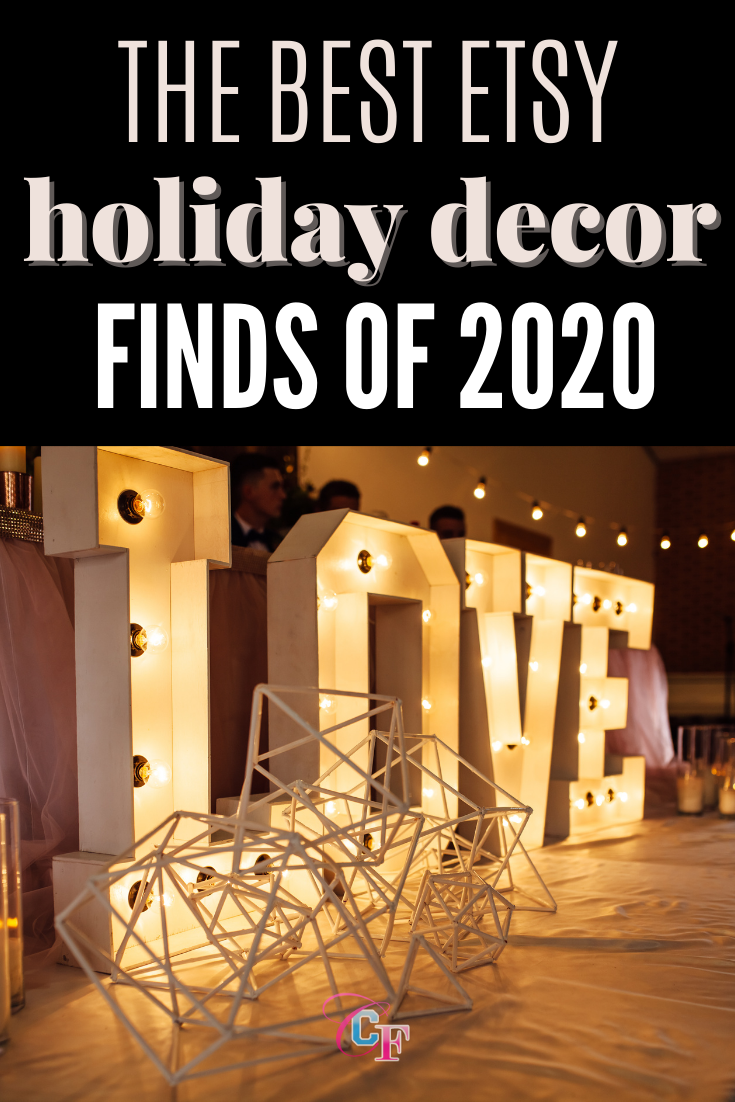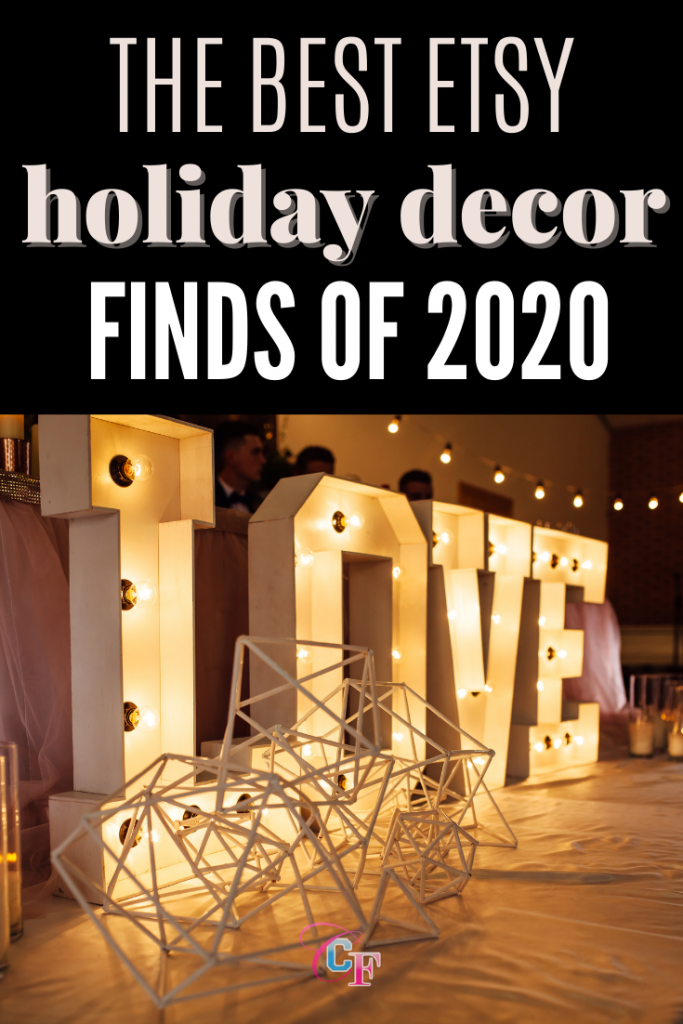 This post will show you the best Etsy holiday decor finds of the year.
Through this year, it has been made evidently clear how important it is to shop locally. That being said, with staying at home more important than ever, it can be difficult to safely support hometown businesses at this time.
However, there is is still the possibility to shop small, from afar! Sounds like the perfect compromise.
Etsy is our favorite place to shop when we want to support small shop owners. You can find absolutely anything on the site, and you know your money is going to support a small business owner.
Now that its winter, we know that you need to invest in the best items to carry you all the way to spring. Etsy even has an entire tab coined "The Holiday Shop" where you can browse for all holiday essentials.
Ready to shop? I've found the best Etsy holiday decor and home essentials and have rounded them up below.
This set of hand-knit mini Santa and elf hats are to die for! These are such an adorable addition to your holiday decor and will ~top~ off the holidays.
This Etsy holiday decor seller makes all kinds of hand-made knit items such as sweaters and wall decor as well — check her shop out if you love fuzzy knits!
2020 Themed Christmas Ornament by ForesteDiOro
Made out of acrylic paint and wood, this super cute ornament perfectly captures the winter season in 2020. The bright colors and creative art will make an amazing addition to any Christmas tree.
Personalized Dog Christmas Stocking by SundaysDaughterUK
Now even your dog can get his or her own stocking! This talented Etsy shop owner sells all kinds of customized stocking and Christmas gear. Check them out for other personalized wood and cloth creations.
Linen napkin set with hand printed block print by juliepeach
This napkin set has a beautiful hand-carved, block printed Forest Trees pattern in green ink.
Printed on lightweight oatmeal linen, these napkins will make the dining table more festive than you ever imagined. This set is made with non-toxic fabric inks on soft, eco-friendly materials.
Minimalist Christmas Modern Wood Tree by fabriquedeco
These minimalist, wooden Christmas trees are so aesthetically pleasing. These Etsy holiday decor finds differ from the traditional Christmas look, making them all the better!
Spice up the decor this season by purchasing these trees. And be sure to check out this Etsy seller for even more artisanal wood crafts, such as candle holders.
Advent Calendar Christmas Candle by normadorothy
This Etsy holiday decor find is such a fun twist on advent calendars! Count down the days till Christmas by checking off each day after lighting the candle and bringing warmth into your home. The best part is, this candle is personalized with your name at the bottom.
Also, check out this seller for all kinds of other customized candles.
5 small Hanukkah donut decoration stencils by SHEYNEcooking
These seamless dessert decorations will have your guests amazed at your baking abilities! Selling stencils for Hanukkah and Christmas, this Etsy seller has the best ways to sweeten up any dessert.
We have to wear face masks this year to stay safe. This Etsy seller has found the perfect material for doing so this season. This is the perfect opportunity to bring your ugly Christmas sweater spirit with you everywhere you go.
Though stock is running low on this mask as of publication day, check out this Etsy seller for more masks and a variety of unique, fashionable accessories.
CHRISTMAS LINES rolling pin, embossing rolling pin by FunnyBaker
Baking is the best during the holidays. Everyone should have the chance to indulge a little- or a lot.
This decorative rolling pin will make those cookies that already taste amazing, look amazing. Check out this Etsy seller for all kinds of cool cooking gear.
Holiday Ceramic Christmas Tree by mudandmaker
No Etsy holiday decor list would be complete without Christmas trees!
These hand crafted, ceramic Christmas trees will dazzle your home. They are unique and will draw attention wherever you place them. Given the small nature, you can put these atop the fireplace or even on your nightstand.
Like these trees? Check out this Etsy seller for all kinds of artistic ceramic art.
Made out of fur, felt and fleece, these Christmas gnomes are a must-have! You can sit their weighted bottoms on top of a mantle to liven up the space.
This shop sells all kinds of holiday gear, such as mantles and more!
Watercolor Painting, Holiday Flamingos by KelseyMDesigns
Those who live somewhere warm (or those who just wish they did) will appreciate this cheeky holiday print. This print is a reproduction of a watercolor painting made by the Etsy seller. In the shop, there are all kinds of holiday themed prints made originally out of watercolor.
Sometimes you really just don't know what to gift someone, which is totally understandable. This Etsy store will save the day with these exciting holiday themed gift boxes.
This shop is all about succulents and sells a themed gift box for every holiday in the year. Who doesn't love a mini succulent?
Chunky Knit Blanket by WoolHugs
Did you really go home for winter break if you didn't fall asleep in a giant wool blanket?
A chunky knit wool blanket is definitely a must in the frigid temps of winter. This Etsy holiday decor shop is all about wool, so you won't have trouble finding the perfect color to snuggle up in.
Personalized Mountain Mug by ODYSEAstore
The ultimate necessity of the winter season is a holiday mug for hot chocolate. These mountain mugs that you can personalize with your name are the best for sipping a warm drink.
Want more? Check out the different mug styles you can customize with this Etsy shop.
What are your favorite Etsy holiday decor shops?
We all love to get festive during this time of year.
What items will you be bringing into your home this winter for the holidays? We want to know in the comments below!