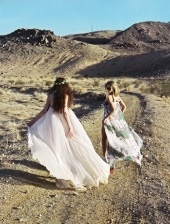 Hey everyone! Sorry I've been so M.I.A. over the past few days – between taking two summer classes online, working at night, and getting settled into my new apartment, I feel like I've had no time at all for anything!
But don't think for a second that I've forgotten about you guys! I'm here to help out your wallets & get you some fabulous new clothes, shoes, and beauty products for less money. Sounds good, right? Here goes..
That's it for this week! More coupons and sales are coming up again in a few more days – as soon as I know about 'em, I'll pass them on to you guys!
What do you think? Will you be using any of these coupons or checking out any of these sales? Did I miss any great deals for this week? Let me know in the comments!