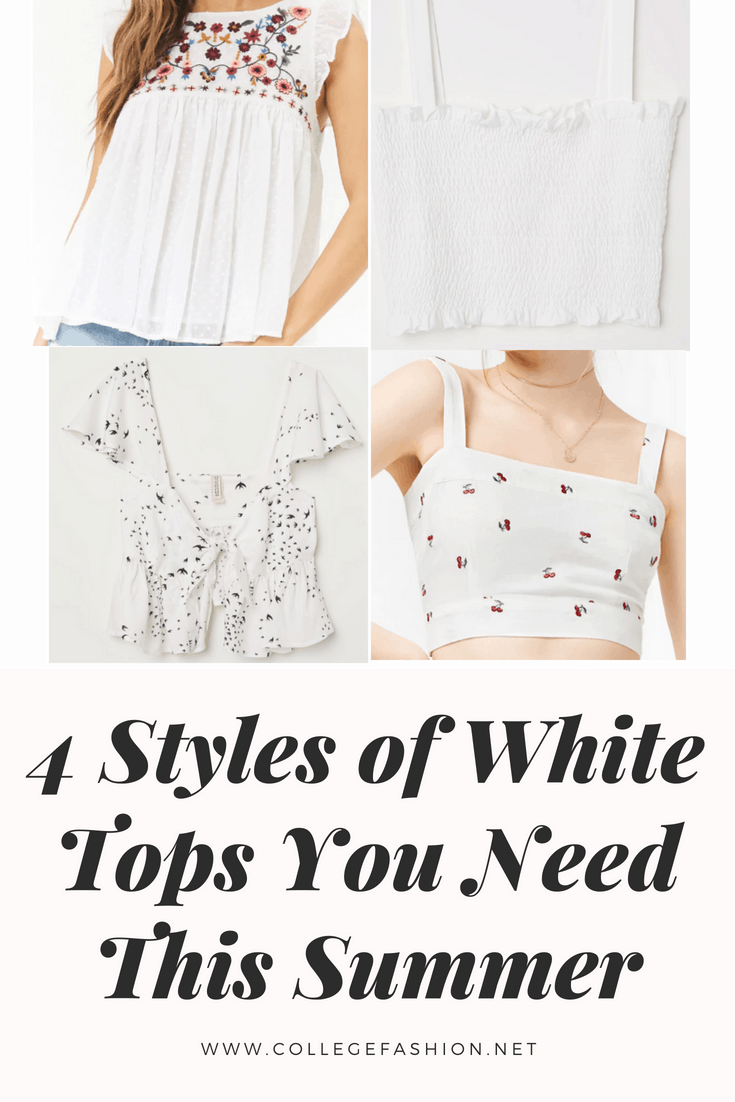 White tops are so fun to mix and match with everything in your wardrobe, but sometimes a plain white tee can get boring.
Since summer is the season of the white top (nothing better for showing off a real or faux tan), I thought it was time to upgrade my white top stash a bit. So, below I've listed the four different types of white tops you need to have in your wardrobe for maximum outfit options:
1. The Cropped Top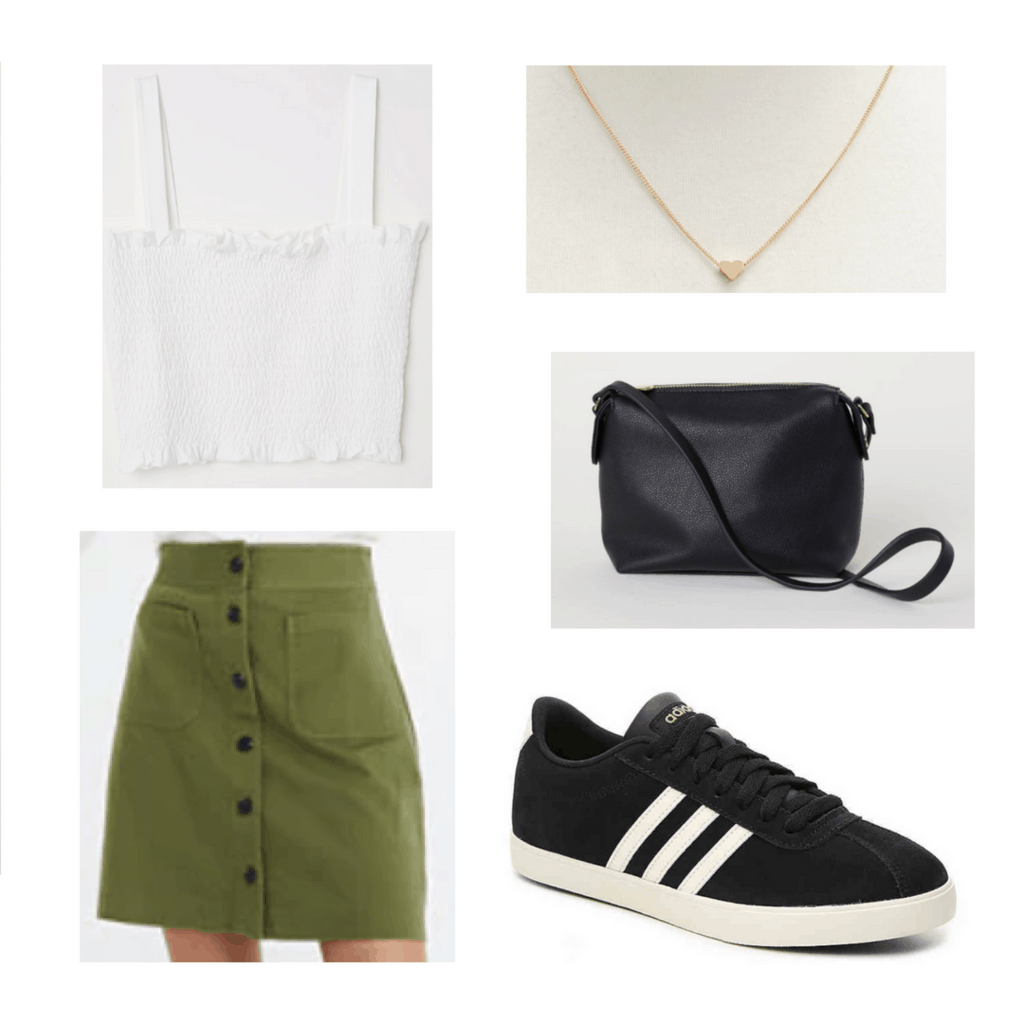 Products: Top – H&M, Bottoms – Madewell, Necklace – Forever 21, Bag – H&M, Shoes – DSW
This outfit is great for a day out shopping, or any place where you want to be comfortable but still look put-together. Instead of the basic white tee you might normally pair with this look, a smocked crop top with ruffles is a minimal yet girly pick that's perfect for the summer season.
Since you will be on your feet all day, some comfy sneakers and a shoulder bag will keep you fuss-free! Finish with a simple and classic gold heart mini pendant necklace.
2. The Tie-Front Top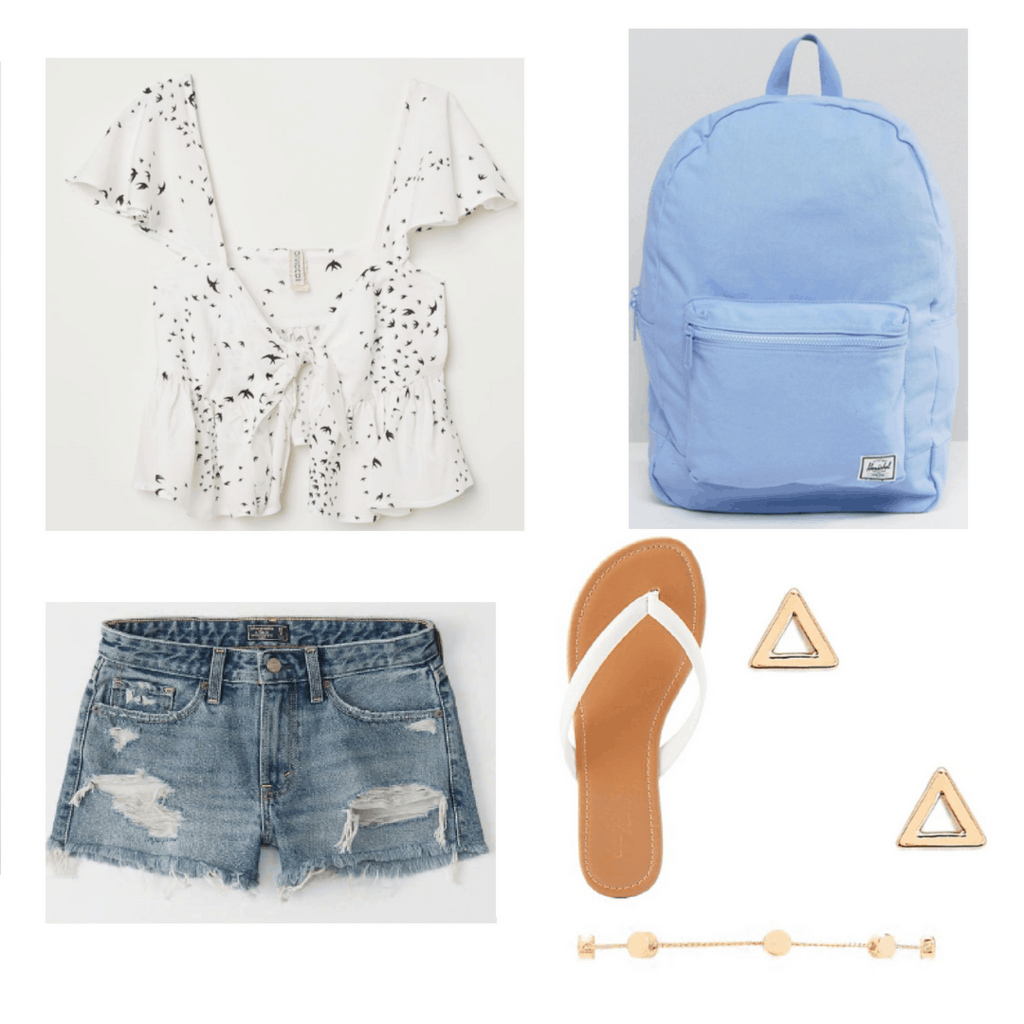 Products: Top – H&M, Bottoms – Abercrombie & Fitch, Backpack – ASOS, Shoes – Charlotte Russe, Bracelet – Forever 21, Earrings – Forever 21
This outfit is great for those one-day road-trips where you'll be sitting in the car for a while but will be out and about after three hours. Tie-front tops always look effortlessly cool, especially when paired with classic jean shorts.
Bringing a small backpack along to fill with your snacks, water bottle, etc. is so much more convenient than holding everything! I definitely recommend you go this route if you're road-tripping.
Lastly, slip on some flip-flops for the ease of removal in the car. Also, if you are going to be walking a lot, I recommend bringing a pair of sneakers to wear after the car ride!
3. The Embroidered Top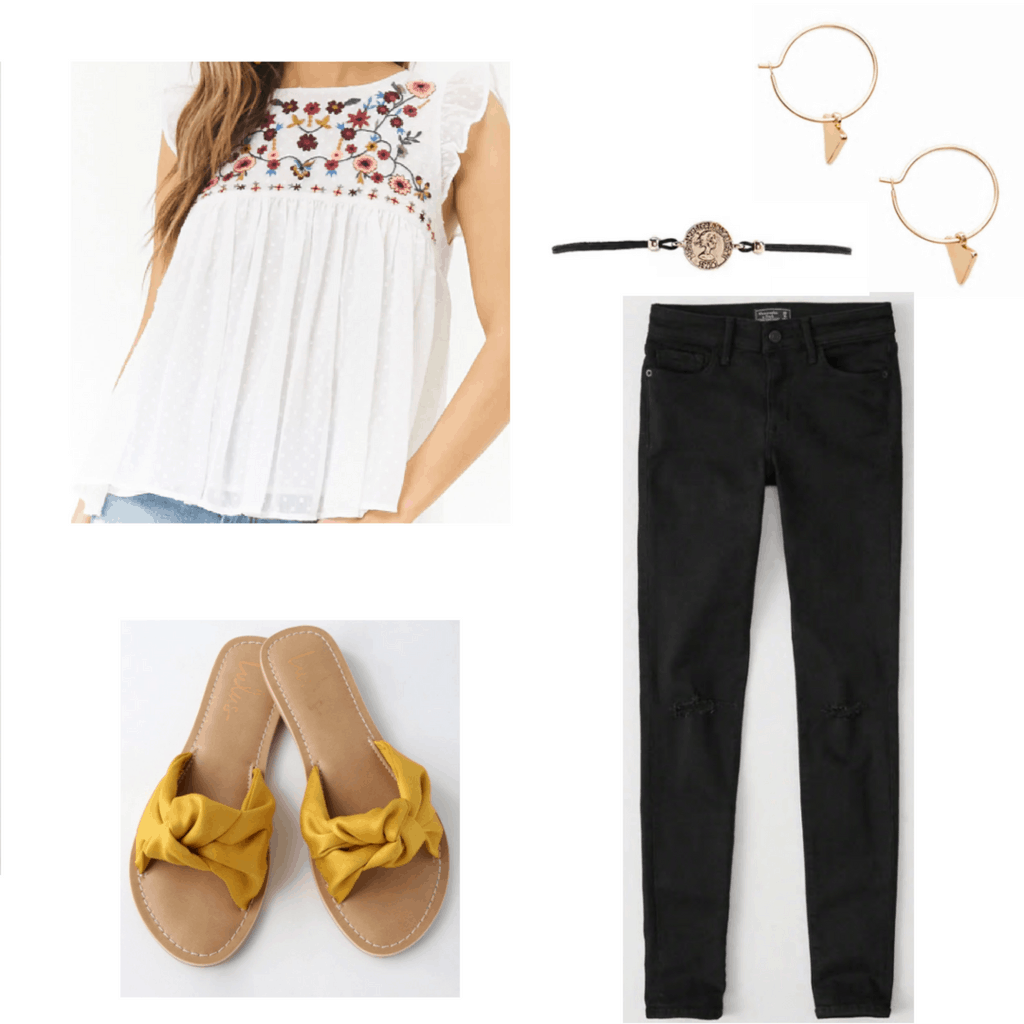 Products: Top – Forever 21, Bottoms – Abercrombie & Fitch, Earrings – Forever 21, Bracelet – Forever 21, Shoes – Lulu's
This outfit is perfect for a casual family get-together. When you're finally out of college for three-ish months, there's bound to be a day when you'll see your family relatives at a lunch or dinner gathering.
As much as we're used to throwing on a pair of jeans and t-shirt and calling it a day, this beautifully embroidered white-top will inspire you to put in some extra effort. A pair of hoop earrings and a bracelet are great for giving the look some extra fashion points.
As for shoes, sometimes it's too hot to wear sneakers, so slip-on sandals (these ones are so on-trend right now) are always a great alternative!
4. The Patterned Top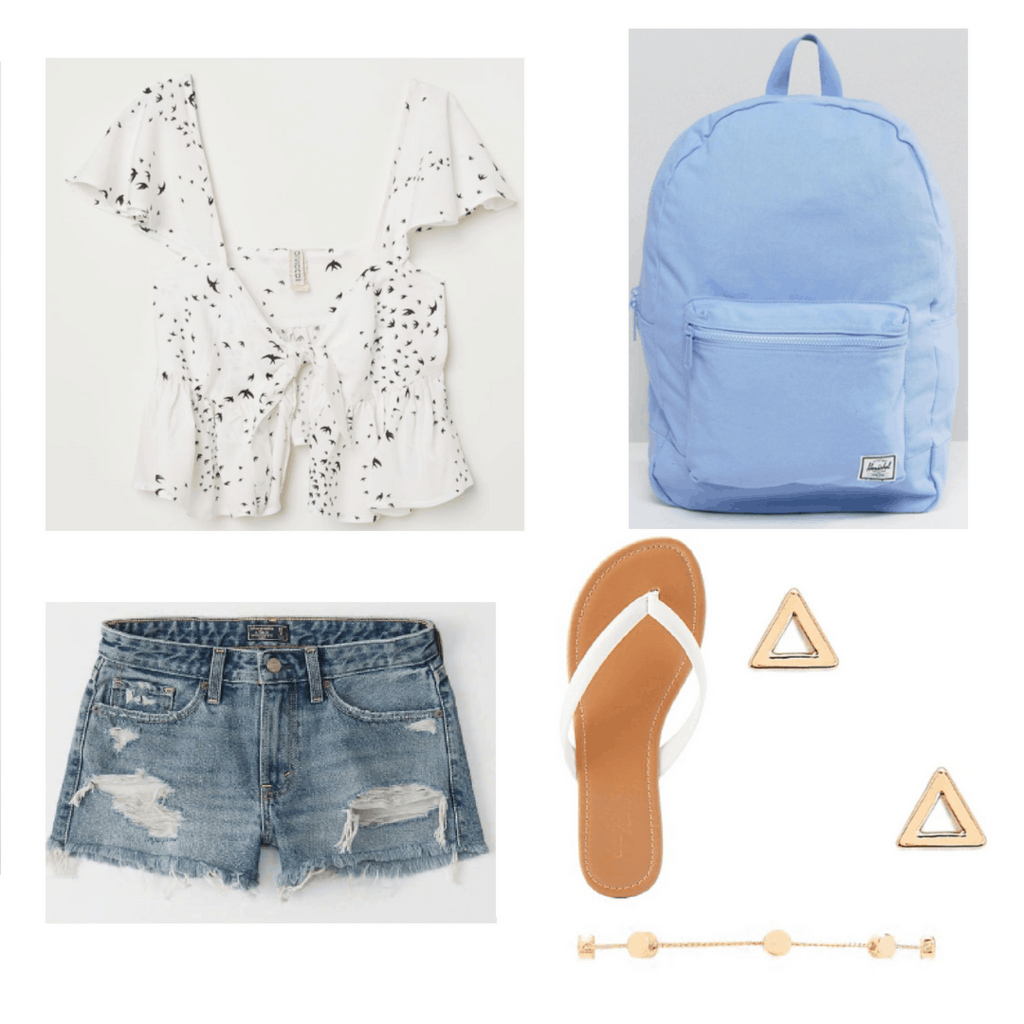 Products: Top – Forever 21, Bottoms – ASOS, Bag – Urban Outfitters, Earrings – Forever 21, Shoes – Lulu's
This outfit is great for a brunch date on a hot day!
This cherry patterned crop top that cinches around your waist pairs perfectly with a flowy green midi-skirt. There have been tons of straw bags all over the streets and Instagram this summer, so incorporating that trend into this outfit gives it a summery vibe!
Lastly, a pair of dangly earrings and peachy sandals pull the whole look together.
What do you think?
What is your favorite type of white top? How would you style a white top? Let us know in the comments below!