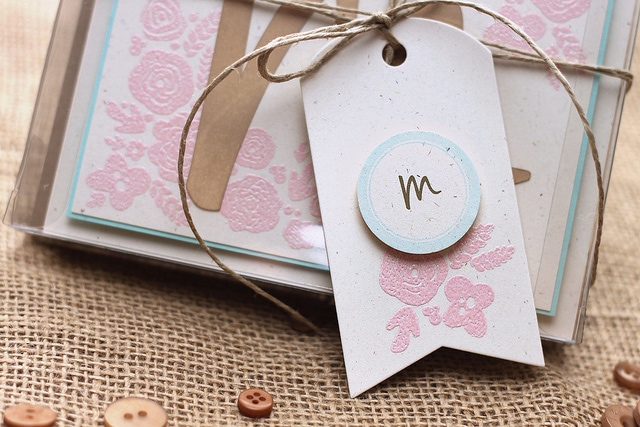 Monograms. You either love them or you hate 'em.
(Chances are if you're a Southerner and/or a sorority girl, you're a fan, but if you're a cautious mom, you'll stay away.)
Now, since I've got a sneaking suspicion you belong to the pro-monogram camp (you did click on this article, didn't you?), I'm going to go ahead and assume you dream of having a whole closet full of treasures — bags, shirts, throws, and more — personalized from A-Z.
Well, stop dreaming and start shopping, girls, because I'm about to make all of your preppy dreams come true.
Scroll down for the best monogrammed stores available to U.S. shoppers!
1. L.L.Bean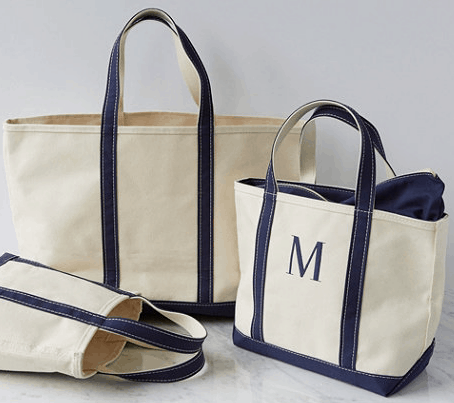 Benefits: Free shipping (no minimum order); recognizable brand; durable.
The words "monogram" and L.L.Bean go together like stitches and a heavy-duty cotton canvas bag that'll last you a lifetime.
This Maine classic offers handcrafted, monogrammed options for bags, robes, towels, and sleeping bags. Depending on the product, you can get monogram styles of your name, your three-letter initial, or a single large letter.
My favorite product for college students on the go? The $39.95 medium zip-top boat and tote in blue.
2. Vera Bradley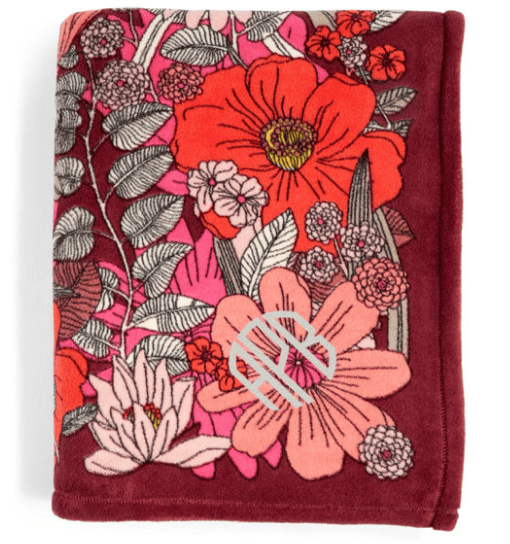 Benefits: Free shipping (on orders of $75 or more); well-known brand; colorful.
You know something's a Vera Bradley the minute you see it.
For years, this all-American staple has ruled Southern style with class, femininity, and fabulously bold prints.
Another big name for monogrammed items, Vera Bradley offers several personalization options for women interested in monogramming every type of bag and blanket available. You can even preview the custom lettering for your product before you add it to your shopping bag!
As someone who's perpetually cold, I'd have to recommend the $34.40 Bohemian Blooms throw blanket for long car rides and chilly work spaces. It's on sale now, so hurry if you want to get this pattern (monogram will vary)!
3. Marleylilly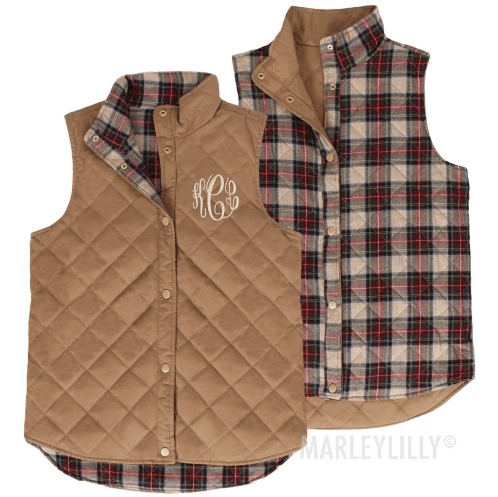 Benefits: Free shipping (on orders of $75 or more); monogrammed is their speciality.
Based out of South Carolina, this classy online store deals exclusively with monogrammed goods. Whether you're looking for affordable bath robes (think bridal showers and mother's day gift), drink insulators, or notebooks, you'll soon find out that Marleylilly has exactly what you need — and much, much more.
Wannabe prep queens, check out this monogrammed reversible jacket in camel, on sale now for only $59.99!
4. Things Remembered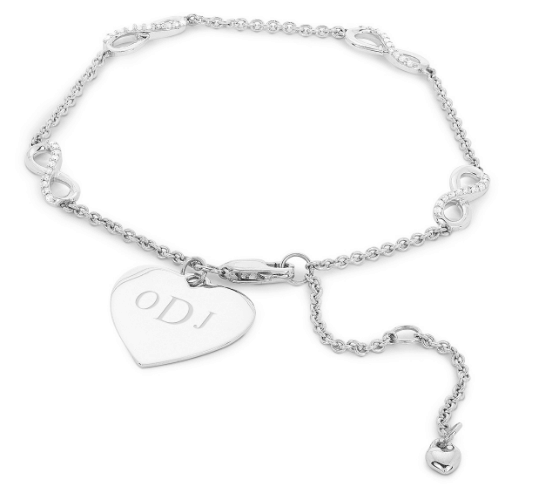 Benefits: Free shipping (on orders of $100 or more); perfect for gifts.
With the tagline, "Personalized Gifts that Inspire," you know you're getting special occasion products with a sweet, personalized touch.
Things Remembered offers seasonal and holiday-themed gifts, ranging anywhere from First Communion commemorative figurines and crosses to ceramic baby piggy banks in signature pastel shades.
Though it's primarily meant as a gift service shop, you can get away with monogramming items for personal use, such as this gorgeous infinity bracelet in sterling silver.
(Plus, take advantage of their BOGO 75% sale by getting something for yourself and someone else!)
5. Mark and Graham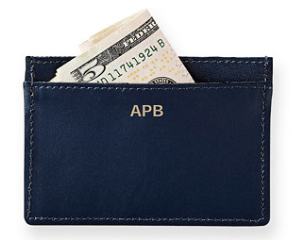 Benefits: Free gift wrap on all orders; sophisticated branding.
A subsidiary of Williams-Sonoma, Mark and Graham offers an elegant selection of home goods and products for only the classiest of adults (e.g., a wood and marble cheese board, marble door plaques, embroidered linen handkerchiefs, and an honest-to-God silver money clip).
If you're interested in shopping for items based on the monogram's category and typography, you can even use Mark and Graham's handy Monogram Guide to narrow items by 1-letter, 2-letter, and 3-letter monograms in addition to font type.
But be warned: buying just one goodie may send you down a Williams-Sonoma shopping fever frenzy. (Common symptoms include PBteen bedding, pronouncing vase like "vahs", and being the only girl you know who has framed watercolor paintings at her college apartment.)
If you are willing to go that route, start off simple with the $45 leather slim card case in navy. (The monogramming will be an additional $9.50.)
Thoughts?
Are you a fan of the monogram? Do you have monogrammed apparel or accessories you just can't get enough of?
Comment below!