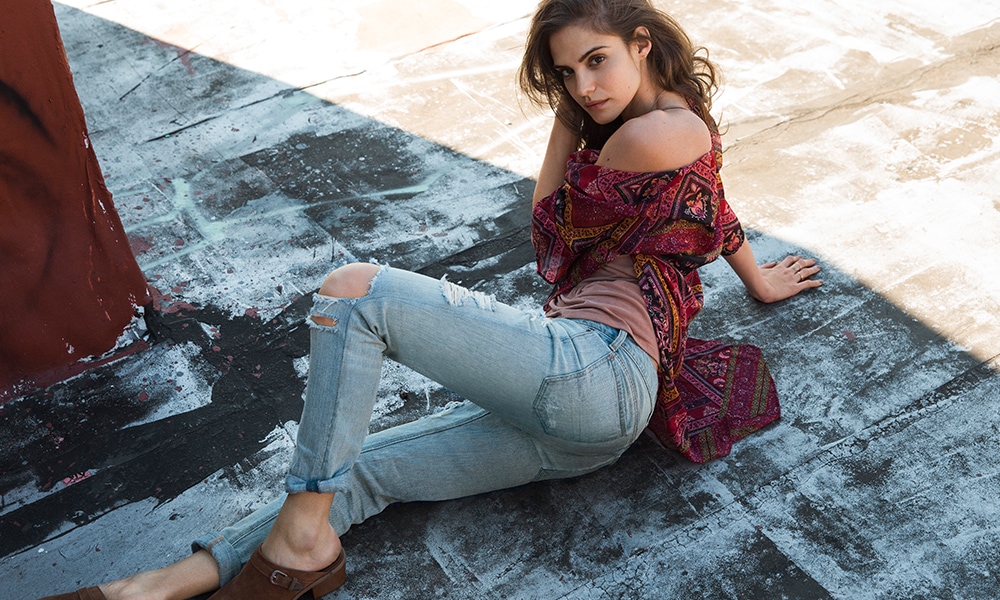 Nothing beats the fresh feeling of rocking brand new jeans on campus in the fall. But as much as we love our tried-and-true dark wash skinnies, we've been craving more interesting styles as of late.
Want to switch up your jean routine with something a little cooler this year? Below, I've rounded up four unexpected jeans styles to invest in this fall.
1. The Distressed & Patched Skinny Jean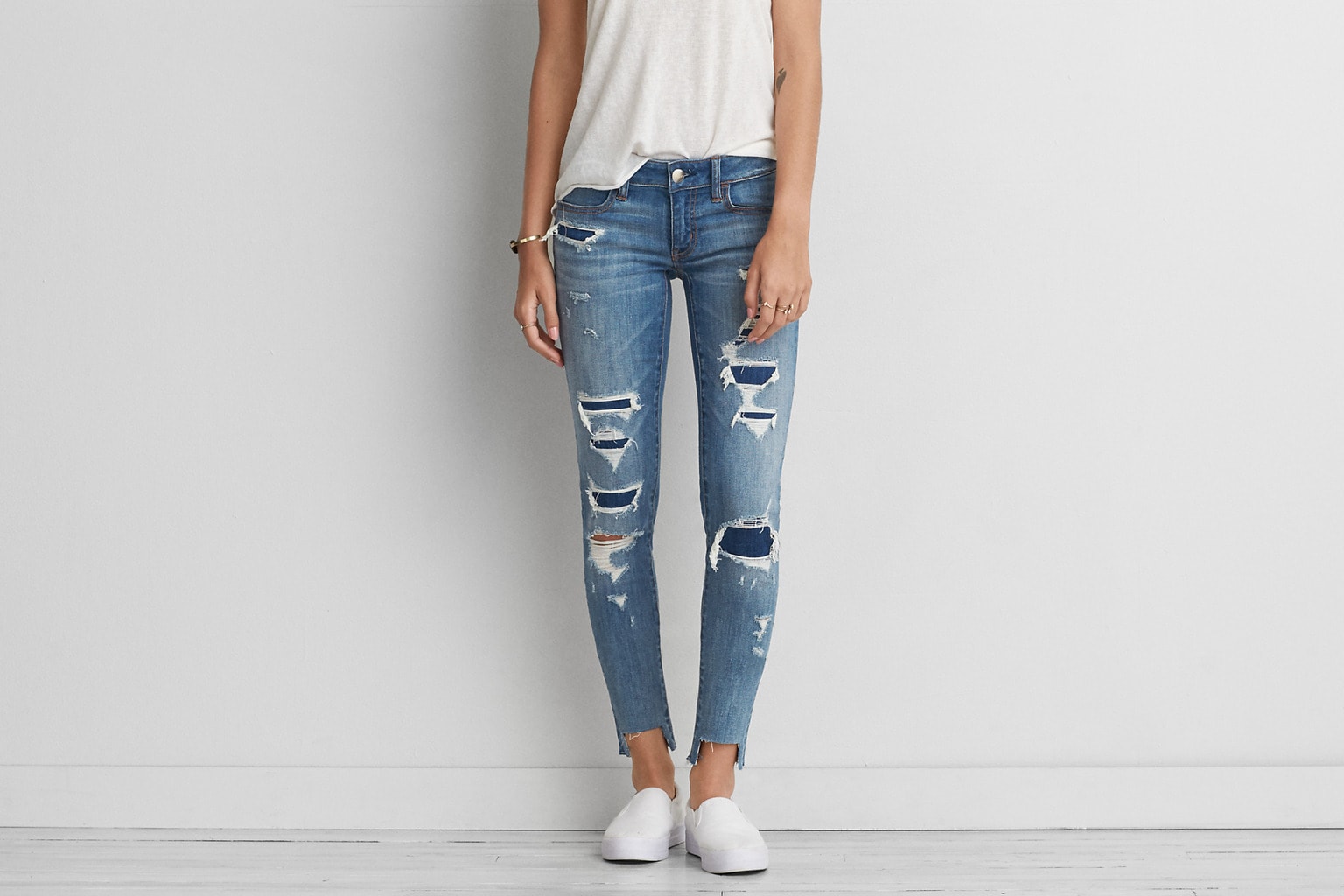 AEO Denim x Super Low Jegging in Hi-Low Indigo
As mentioned above, we love our dark wash skinnies, but there are so many more options out there if you want to amp up your look. These ultra distressed and patched skinnies are a fall-perfect take on the distressed jeans trend. They're sure to add edge to any ensemble.
2. The Colored Jean in an Unexpected Hue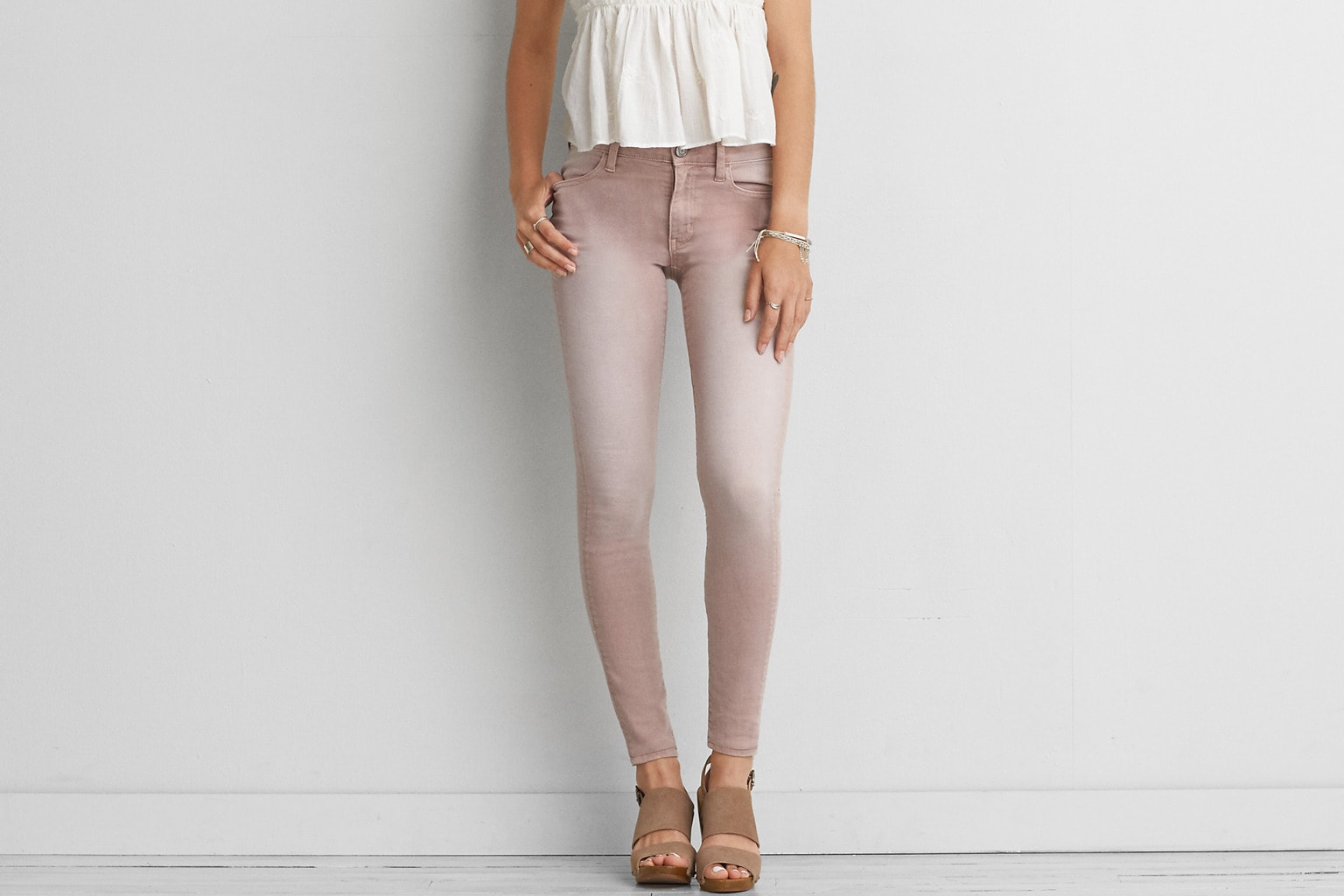 AEO Denim x Jegging in Ballet Pink
Colored denim is coming back into style for Fall 2016. While you'll likely see burgundy and teal skinnies everywhere, dusty rose jeans like the ones above are more unexpected and surprisingly versatile. Their washed out shade makes them act almost like a neutral, mixing with all of your favorite fall shades.
3. The Straight Leg Crop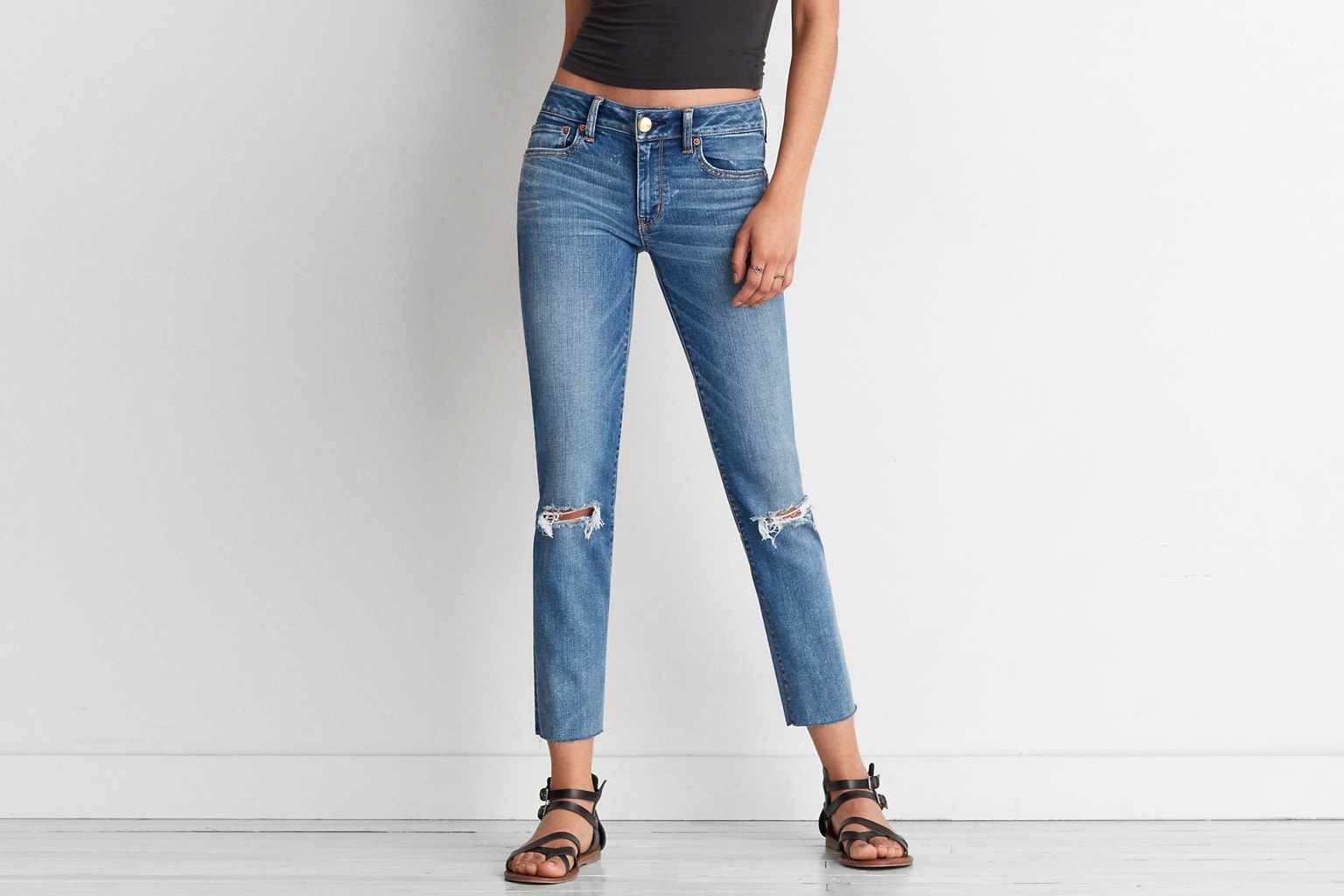 AEO Denim x Straight Crop Jean in Blue Slush
Cropped flares have been spotted on all of your favorite bloggers lately, but we're even bigger fans of cropped straight leg jeans like the ones above: They're more versatile than flares so you'll get more bang for your buck. Wear them just like you would boyfriend jeans for an of-the-moment take on the trend.
4. The Twill Boyfriend Pant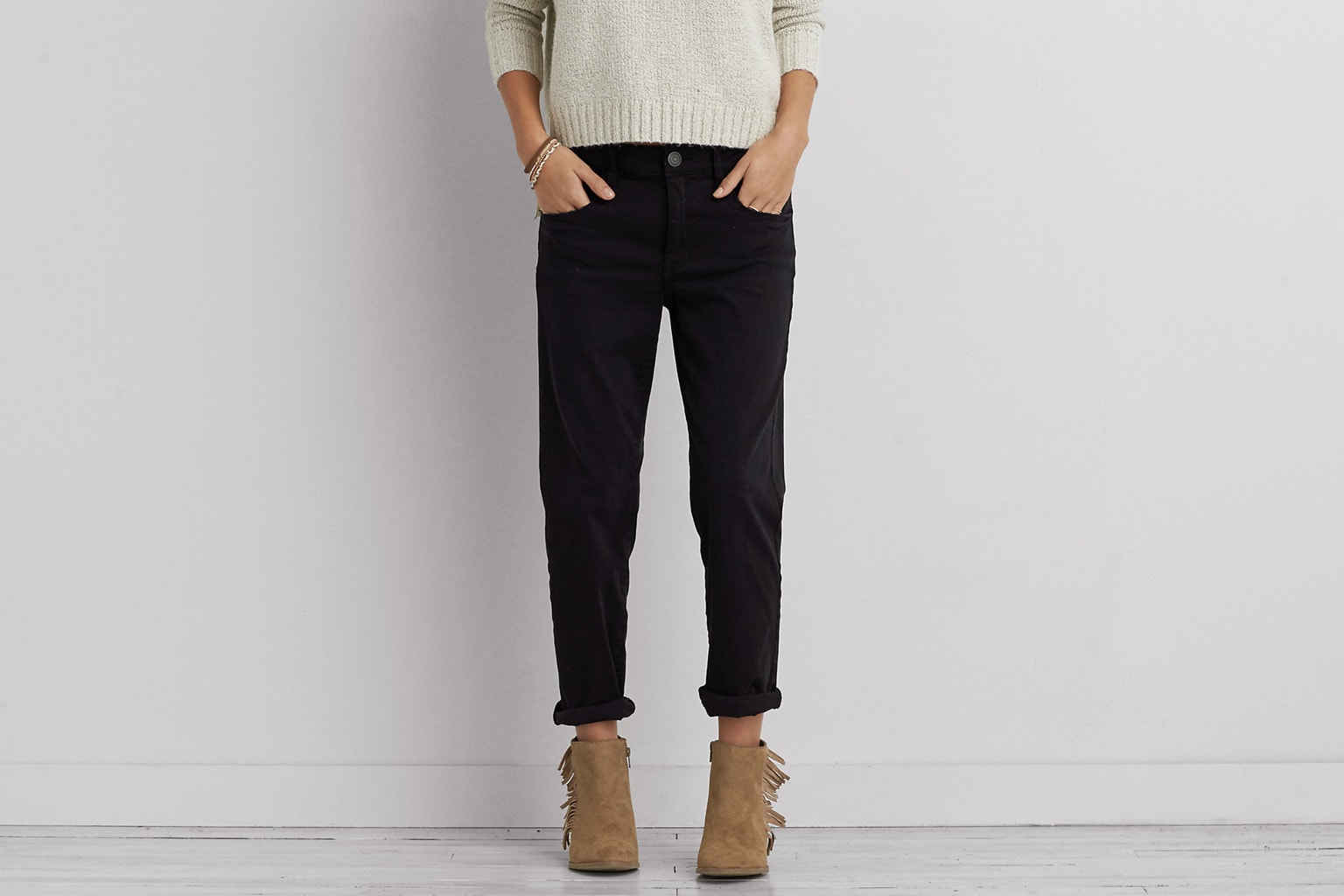 AEO Twill x Tomgirl Pant in Onyx Black
While we all love our light wash, distressed boyfriend jeans, why not switch it up and rock boyfriend pants instead? Three solid reasons to invest in these: a. Black jeans are crazy versatile, b. Boyfriend jeans are the comfiest cut ever, c. You'll stand out on campus because no one is thinking to rock these yet. (You're welcome!)
Bonus! AEO Jeans are BOGO 50% Off!
If you're loving any of these jeans and want to pick them up (or any other styles), here's a special denim offer: From now through 8/31, AEO Jeans are BOGO 50% off! Use this link to get the deal. Happy shopping!
Will you consider any of these unexpected styles?
How do you stand out on campus? What's in your denim rotation right now? Let me know in the comments section!
Disclosure: This post was sponsored by American Eagle Outfitters. The opinions, as always, are our own. For more information, please see our Disclosure page.