Forever 21 is the answer to so many of our fashion prayers: it's cheap, has a great mix of basic and trendy clothes, and you're bound to find at least one cute item every time you shop there. However, sometimes going into the store can be mayhem- clothes strewn everywhere and long lines at every counter.
Thankfully, their online store has hundreds of items available at the click of a mouse. It's a treasure trove of awesome- if you know the tricks to shopping there. Here are some essential tips on how to score at Forever 21's online shop.
Related Reading: Best Forever 21 Finds: The Cutest Items to Scoop Up ASAP
Shop Often:

Most stores change their inventory every few months, and therefore their online stores are very similar day-to-day and week-to-week. But according to a Forever 21 sales girl I know, F21 stores go through 20% of their inventory every week! What does that have to do with online shopping? Well, essentially, Forever 21 has new items every day. I've seen especially cute skirts sell out in every size in two days!
How can you avoid missing out on a must-have item? Make sure to check the website every few days. If you do see something you like, make sure they have it in your size! Sometimes, an adorable shirt will show up on the 'Tops' page for weeks and weeks- and only one size will be left! Basically, if you see something you love, put it in your shopping bag ASAP, and if you still really want it a few hours later, then snap it up!
Pay Attention to Hemlines:

Forever 21 has lots of adorable tops and tunics that the company masquerades as dresses, and vice versa. Many of these "dresses" are seriously short (or in the case of tops, WAY too long). Although I'm only 5'3″, I once ordered a dress that was 30 inches from the top of the shoulder to the bottom of the hem… and it barely covered my butt!
How to avoid too-short dresses and too-long tops? If you live close to a store, try on the dress/skirt in person to see how long it is on you. If you don't live near a store, have a measuring tape handy so you can measure a favorite skirt/dress to see how long it is in comparison. Then pay attention to the measurements listed on the website carefully! It can be so disappointing to get an item you weren't expecting, so make sure you know what you're getting before you buy!
Combine Shipping with a Friend: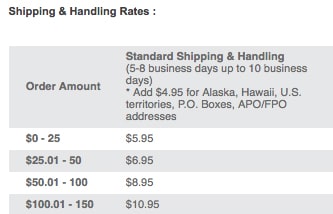 Shipping is almost always free at Forever 21 with a purchase of $75 or more. Although that's a lot of money, it's only about 4 items! That's why after finding a few things I love, I combine the order with a friend or two. It drastically cuts down shipping costs, which run at $8.95 (or the cost of 1/2 a top) for a basket containing $50 (but less than $75) worth of items! You'll definitely find at least one person who needs a new pair of yoga pants or a cute party top, so it's worth it to combine and save on shipping!
Be Creative with Your Shipping Address: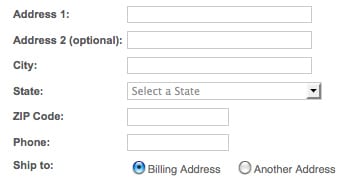 For some reason, Forever 21 doesn't recognize my address at school, even after I've toyed with it for hours. If this also happens to you, you have a few options. You could find a friend who lives off-campus and have your items delivered there. Or you could just be creative with your address! Last year, I found the magic formula for my particular building was:
My Name Here
#123
456 Main Street
Beverly Hills, CA 90210
(Where #123 is my room number and 456 Main Street is the street my dorm building is on – not my real address for obvious reasons!) If that doesn't work, try shipping it home or to a relative close by so you can get your new purchase ASAP!
Your thoughts?
What other tips do you have for shopping online at Forever 21? What have your experiences been with the store? Tell me in the comments!