This post may contain affiliate links, which means we may receive a commission if you purchase through our links. Please
read our full disclosure here
.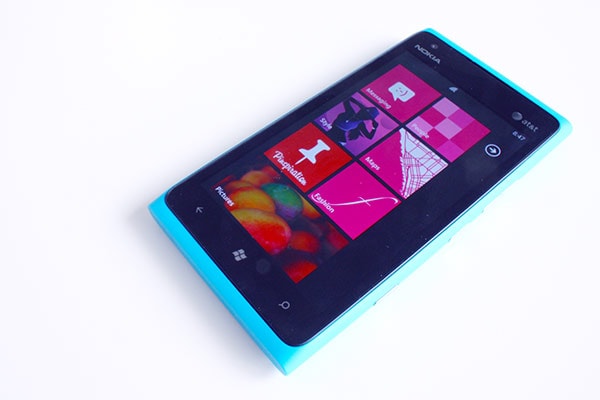 In case you didn't know, New York Fashion Week begins tomorrow, September 6th, and we're going to be there to attend some fabulous events… including one for our friends at Microsoft, who are helping us navigate NYFW in style. (More details on the event very soon!)
This season, Microsoft is teaming up with Bloomingdale's to celebrate Fashion Week. They're not only exhibiting the Microsoft Printing Dress in the 59th Street NYC store (we're going to see it on Friday!), but they're also doing some fabulous tech giveaways of stylish products nationwide. (Check out the Next by Microsoft blog for full details!)
Our favorite part? They sent us a Windows Phone (the Nokia Lumia 900 Windows Phone, to be specific), and their fab Arc Touch Mouse to test out, and we're loving them both so far! In the spirit of Fashion Week, we wanted to show you how they include everything we need for NYFW survival:
Amazing social networking features – Whether you're live-tweeting fashion shows or just staying up-to-date on your favorite designers via Facebook, Windows Phone connects you to the people you care about, letting you check multiple services and update your status in multiple places all at once.
Pinspiration app right from your Start Screen – In case you guys don't know, we're completely addicted to pinning our favorite fashions, and Windows Phone lets us see the latest pins right from our Start Screen.
Great camera – When we're shooting photos for the site, a high-resolution camera is a must, and the Noikia Lumia 900 Windows Phone has a fab one.
Easily organizable Start Screen – The best feature of Windows Phone is that it lets you see everything at a glance, and arrange the Live Tiles how YOU want. Whether you want to see your calendar or the latest fashion inspiration Pins first, the phone's start screen is totally personalized to your priorities.
The Arc Touch Mouse is great for travel. It has an ergonomic arc shape, but flattens out for easy storage, so you can throw it in your bag and go.
For more information on the phone and other Windows Phones, visit WindowsPhone.com, and check back here in the weeks ahead! And don't forget to visit the Next by Microsoft blog for all the details on their NYFW events.
Disclosure: This post was sponsored by Microsoft and we received the Nokia Lumia phone and Arc Touch mouse for free. The opinions, as always, are our own. For more information, please see our Disclosure page.