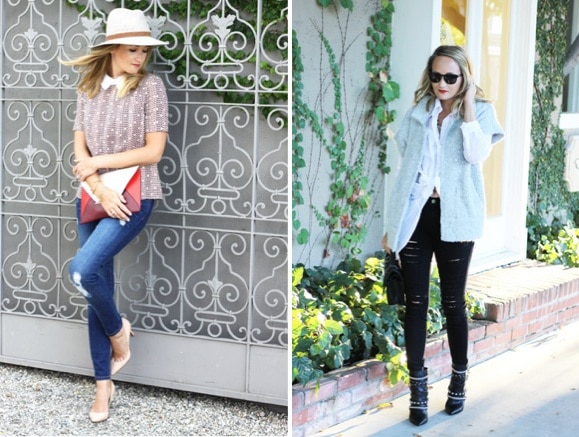 Photos Courtesy of Ashley Fultz
The Style Editrix may have launched a little over a year ago, but chances are you've seen Ashley Fultz crushing it – in her recent Old Navy campaign with Joe Zee, interviewing the likes of Zoe Saldana and Diane von Furstenburg on E!, or by searching #coffee on Instagram (you mean you don't?!)
Here, Ashley spills about what it's like to attend the Met Gala, why fashion bloggers can't get a break, and her favorite city for style inspiration.
The Interview:
College Fashion: Tell us a little bit about yourself.
Ashley Fultz: I was born and raised in Louisville, Kentucky and moved to Los Angeles after college to pursue a career at E! News. I worked there and climbed the ladder for six years, the last two of which I was the Fashion and Lifestyle Producer. I loved my role and got to cover New York Fashion Week, the Met Gala, interview celebrities, designers and famous makeup artists, stylists, you name it in Hollywood.
I left a little over a year ago to go off on my own and created The Style Editrix last September. I am happier now than ever being my own boss, waking up to the unknown and being able to create daily, and having the freedom to travel and have a flexible schedule.
CF: How would you define your style?

AF: I always say my style is casual chic or classic with a twist. The SoCal weather and laid-back vibes definitely play a role in my style.
CF: How did you find your style?
AF: I always wanted to express my personality and individuality through my clothing, hair and makeup from a very young age. My mom and grandmother's style and interest in appearance definitely played a role in it.
Photos Courtesy of Ashley Fultz
CF: What inspired you to start a style blog? What motivates you?
AF: I wanted to be creative every day, learn new things and develop and grow after being at the same job and company for so long. I am motivated to do well and succeed. I am also really motivated by my readers when I feel like I can share knowledge and life with them.
CF: Did you go to college? If so, where did you go to school and what did you study? What was your college experience like?
AF: I went to the University of Louisville for three years and majored in Communications with emphasis in Journalism. I transferred to Cal State San Bernardino my junior year to take more journalism and production classes and have the opportunity to intern at E!
I loved college so much more than high school. I worked and studied really hard in school because I wanted to make sure I could get the job I wanted when I graduated, but it was also important to me to have a lot of fun with my friends and those times and nights are my best memories! I was so young and care-free!
CF: Where do you like to shop?
AF: I really love walking in Barneys. I want everything, and they have such a great eye in terms of the brands and styles they carry. I also really love J.Crew. Shopbop and Revolve Clothing are my favorite online shopping sites.
CF: What advice do you have for being stylish on a college budget?
AF: I say invest in a few key pieces, like a great bag you can wear for a year and shoes that you want to live in. Other than that you can find great pieces at Forever 21, Old Navy, H&M, ASOS and Zara that are trendy and cool. Just look to street style blogs and magazine to spot trends and then shop the looks for less at your favorite discount store.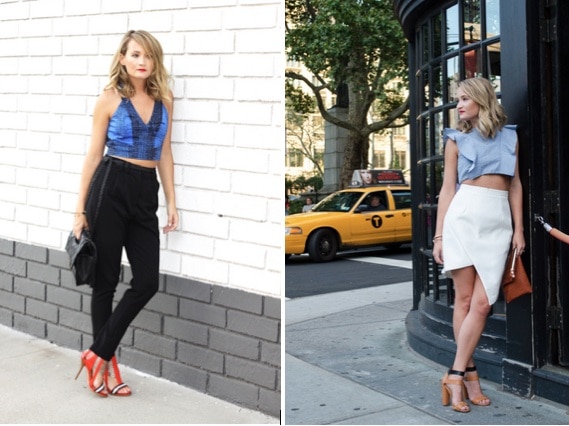 Photos Courtesy of Ashley Fultz
CF: What are your favorite pieces in your wardrobe?
AF: I got a Celine bag two months ago after dreaming about one for over a year and haven't taken it off since! I also really love these new super skinny and stretchy jeans from AG, they are the Farrah 360 Contour, and lastly, since it is fall, sweaters galore, especially this super soft cashmere one from Calypso.
CF: Who/what inspires you most?
AF: I love looking to girls in LA for their take on trends and style. I also love to travel and got really inspired in Amsterdam this fall – the women and men there had impeccable and unique style. In terms of who inspires me to work hard and be the best me – I would say my mom and my husband are huge influences on me – they are both super hard workers and it makes me work harder every day.
CF: Any advice for new bloggers or college students starting a blog?
AF: Invest in or borrow a great camera for pictures and get creative. Pictures really are the selling point for new bloggers. Also, stay true to your style and point of view and don't be afraid to have a voice! Also, the key really is consistency to posting in order to build a following.
CF: What's writing a blog really like? Could you describe a typical day?
AF: The great thing about blogging is every day is different. There is a lot of time thinking about clothes and trends, and then shooting the photos or videos and the writing, of course, but other than that it is about networking with brands and designers and publicists. Going to events and press previews to see new collections, taking meetings and lunches to get your name and blog out there and social media is now a huge part of my day. There are no more true vacations when you are a blogger.
Your Thoughts?
What blogs are you obsessed with? Who should I interview next? Let me know in the comments section!