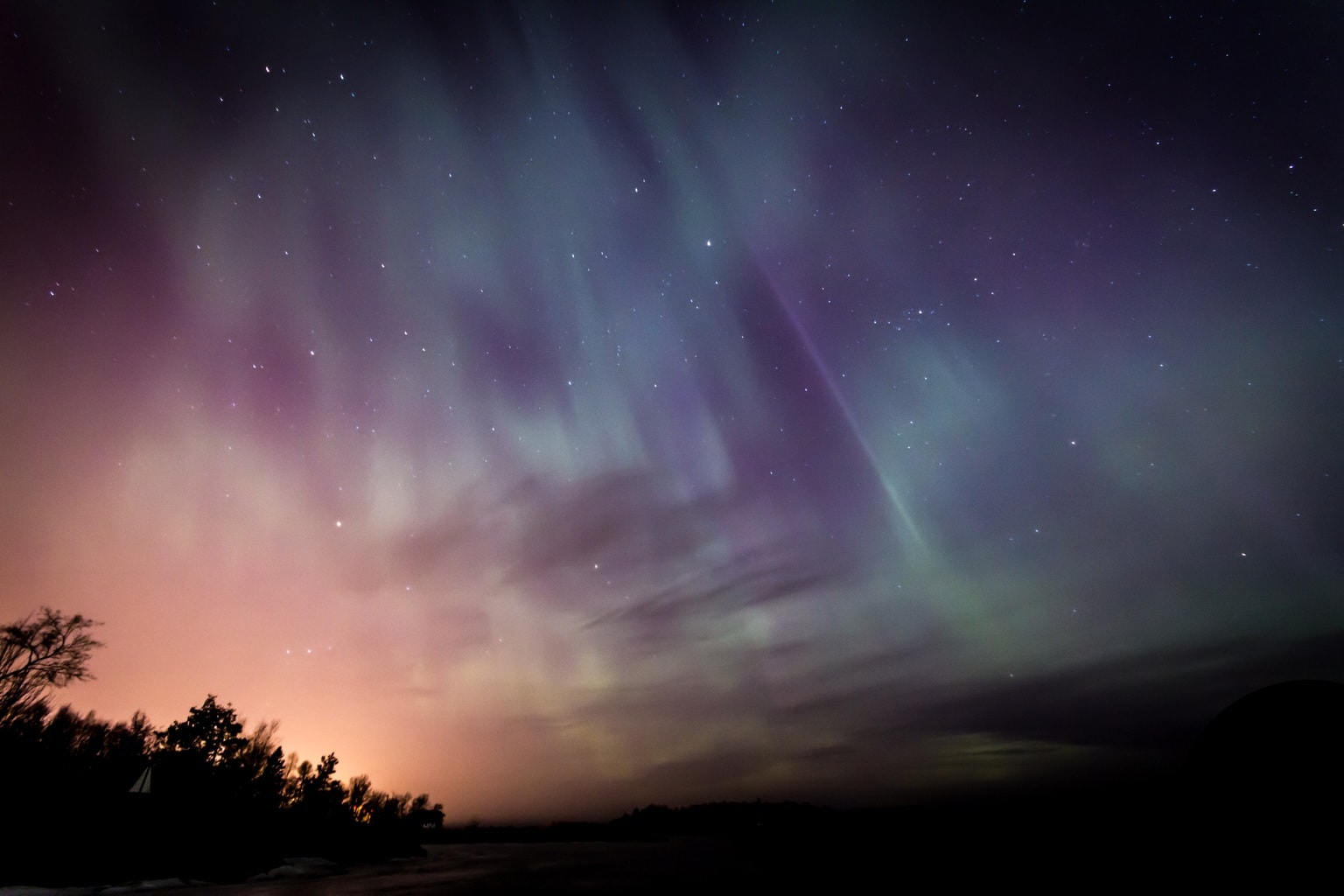 When we think of springtime, one of the first sensations that comes to mind is the sound of cheerful chirping birds.
In honor of our little feathered friends, I've created a fun quiz that will tell you which bird best represents your sense of style. After you take the quiz, scroll down and read your result for some outfit inspiration based on your bird. Put a bird on it!
The Quiz
Quiz Results
Below are the results of the quiz – don't look until you've taken it! I've created one outfit idea for each result.
Bluebird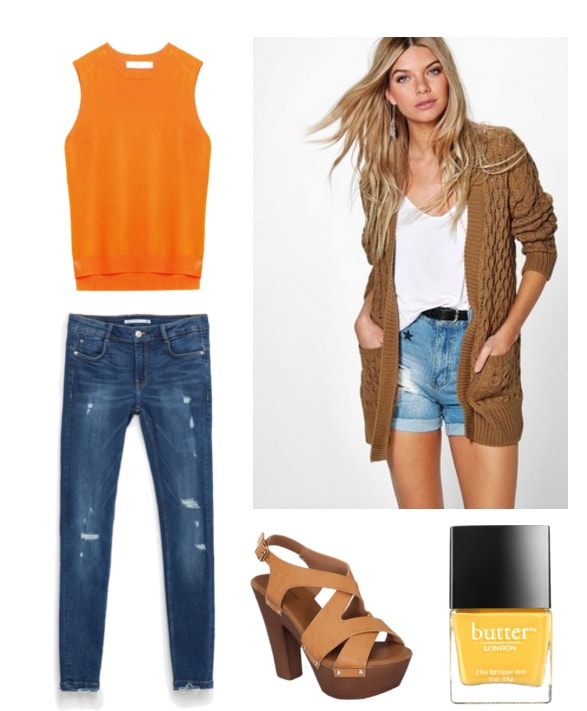 Products: Top | Jeans | Cardigan | Sandals | Nail polish
You're sweet and charming, but also sophisticated. You like to colorblock contrasting colors (like blue and orange) next to each other for a simple, cute look.
Simple blue jeans and an orange sleeveless top will make for a basic, casual colorblocked outfit. Neutral sandals and a matching cardigan will keep you warm even on the colder spring days. Yellow nail polish adds another unexpected pop of brightness.
Goldfinch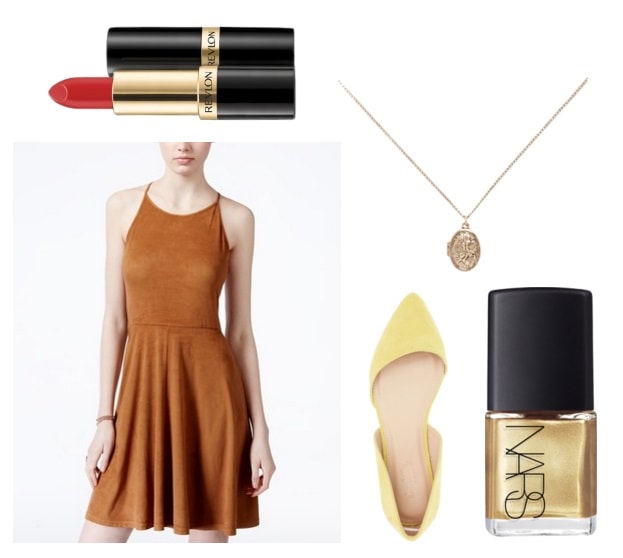 Products: Dress | Lipstick | Necklace | Flats | Nail polish
Your style is fun without being over-the-top. You prefer to keep your look neutral so you can then add pops of bright, fun colors.
A medium brown faux suede dress will allow you to play with the colors of your accessories, so don't be afraid to pick bright yellow flats, shining gold nail polish, and bright red lipstick. A small gold necklace will stay in the color family of the rest of the outfit.
Raven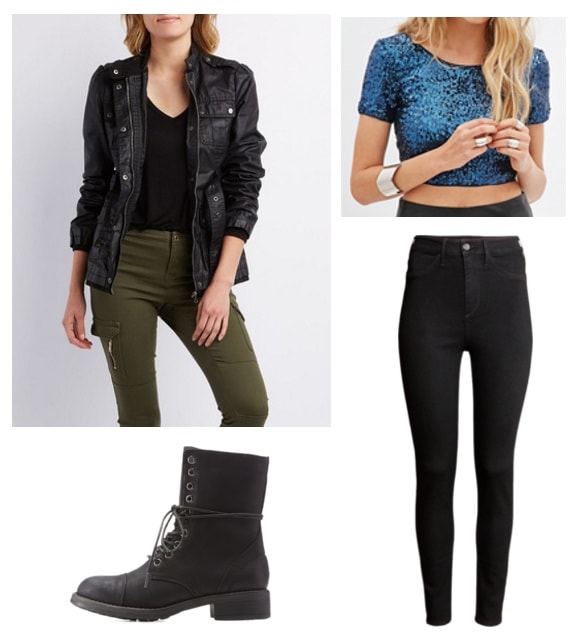 Products: Jacket | Top | Boots | Jeans
Head to toe black is classy and bold, just like you! You can never go wrong with a classic leather jacket, black jeans, and combat boots. The sequined top adds sparkle, (something crows love) and makes this outfit perfect for a night out. Replace the top with a more understated crop or longer cut to make it suitable for class.
Pied Kingfisher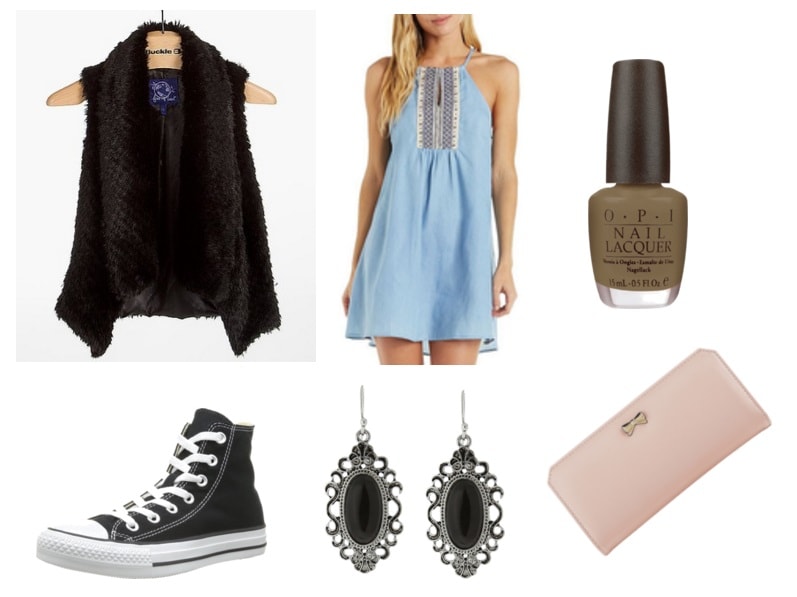 Products: Vest | Dress | Nail polish | Shoes | Earrings | Clutch
You're all about texture and uncommon silhouettes. You put your own spin on classic pieces for a look that's uniquely you.
A cute chambray dress with a faux-fur vest layered overtop will give you an unconventional cool look because of the contrast of textures. Sneakers keep the look casual enough to wear to class. Neutral nails and earrings that match the vest will add interest to the outfit without taking it in too many directions. After class, swap your backpack for a blush clutch that will hold your phone and keys.
What do you think?
Do you wait for the birds to return every Spring like I do? Do you ever encounter the bird that represents your style? Let us know in the comments below!