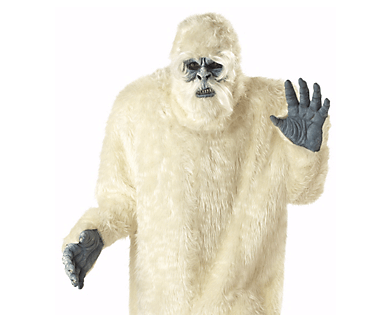 It was a great disappointment for me as a child that I could never wear the beautiful, summery Halloween costumes I found in catalogs. My mother, thankfully, always made me see reason, and after some whining I'd choose a costume appropriate for almost-November in New England. There was no amount of exposed arm or calf that would fly on those cold nights, and unless you wanted to walk around with a coat over your costume, you planned accordingly.
With my mom's general craftiness and willingness to make me complex costumes, it was always easy to find something I liked and could stay warm in. But when I grew up and went to college, that task became almost impossible! The women's costumes of Spirit Halloween aren't exactly warm, unless you count this fire minidress, which I don't.
To be clear, this is not a post criticizing sexy costumes. I personally love sexy costumes. I think they're so much fun, even the weird ones like sexy crayon. Choosing a Halloween costume is about finding what you're comfortable wearing and not about judging others. Be true to yourself and wear what makes you happy, whether it's a skin-tight dress or a giant tomato costume.
Now that we've got that settled, we can also admit that sexy costumes are freezing. I'm speaking now to my ladies up north. We do not get a balmy, pleasant Halloween where you walk outside in a tutu and a light jacket and call it good. We get a fall night that's essentially winter, where you can't feel your legs by the time you reach your destination.
For those of you who aren't phased by the weather, power to you. Go forth with bare legs and have a great night! But for anyone who struggles to find an outfit at the store that won't turn your lips blue, here are a few easy and warm Halloween costume ideas that will look great and keep you comfortable.
Animal
Confession time. I'm being a little lazy and stealing this idea from my own life. This year, I'm dressing up as my favorite animal, a koala, while my roommate is going as a lion. Animal costumes are so adaptable because they work with any silhouette and can be layered as much or as little as needed. For example you can make a great cat costume with a miniskirt, and you can make a great cat costume with a sweatshirt.
The key is to find basics in whatever color your animal is. If you cater your choice to what you already own, this look can be free! For my costume, I'm pairing grey leggings with a loose grey top and a koala hat I already own.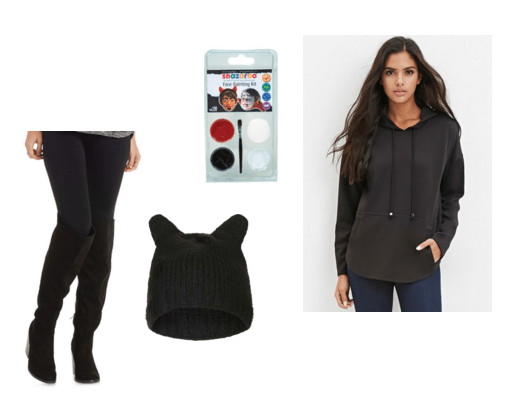 Products: Leggings, Hat, Face paint, Sweatshirt.
If you own fleece-lined leggings and a sweatshirt in the appropriate color, your toasty cat costume is almost ready. The internet is loaded with cat ear headbands, but substitute in an animal hat to really keep in the body heat. Optional tails and face paint are always a plus.
Princess Leia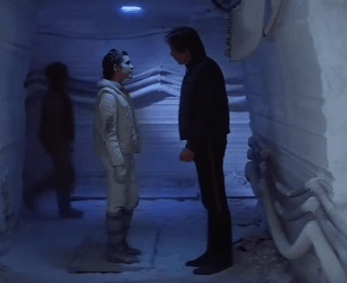 I'm still not-so-secretly waiting for the day I can wear Princess Leia's metal bikini to a Halloween party, but until I'm a real adult with a car who doesn't have to walk everywhere, that's probably not going to happen. Luckily, Leia has many costumes to choose from.
Her "Empire Strikes Back" jumpsuit isn't as iconic as, say, her white dress and cinnamon buns, but it's still instantly recognizable and a great choice for a cold night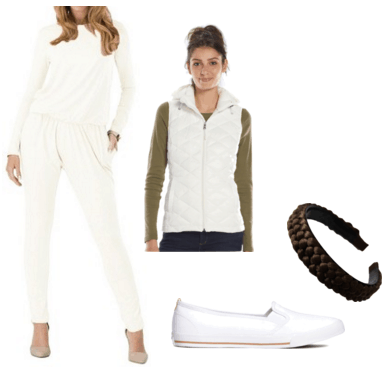 Products: Jumpsuit, Vest, Shoes, Headband.
For a Princess Leia jumpsuit costume, just pair any white jumpsuit with a white puffer vest. It's okay if the pieces don't match perfectly, because Leia's don't either! Find a friend who can do the recognizable Heidi braids. Or, if you have shorter hair, try this weird headband (and then comment to let me know how that works out).
Anything with a Cape
Edna Mode might be right most of the time, but when it comes to Halloween costumes, capes are fantastic. They add the perfect extra layer and they can be tied into so many different themes, from superheroes to wizards to royalty.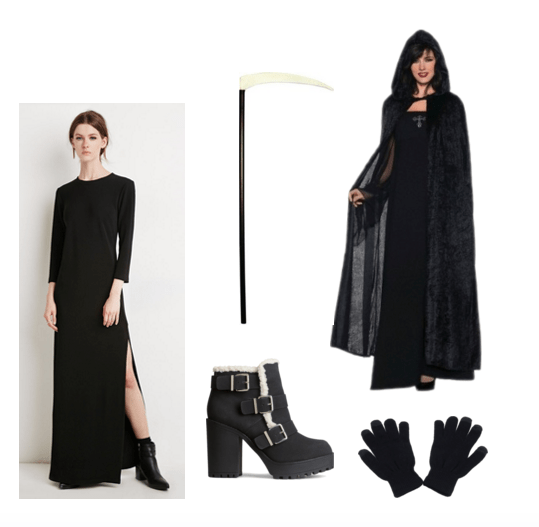 Products: Dress, Scythe, Boots, Gloves, Cape.
One idea for a cape is to do a Grim Reaper costume. It's relatively simple and gives you an excuse to wear a hood. I'm sure your ears will thank you! Anything black works with this outfit, so it's easy to work in gloves, boots, and whatever else you might want.
Sexy Jumpsuit
If you want in on the sexy costume trend but you're also worried about temperature, try a fitted catsuit or jumpsuit that exposes less skin to the cold. You'll still get the vibe you want, but you'll stay warmer. Also, remember that it's easy to throw on a jacket when you go outside – exposed arms are easier to keep warm than exposed legs.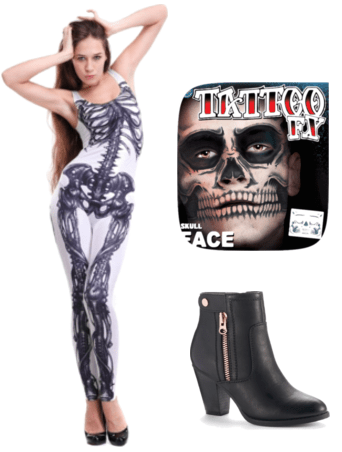 Products: Skeleton Jumpsuit, Boots, Tattoos.
The internet is full of jumpsuit options, but I think this reverse-color skeleton costume is a stand-out and very affordable! This look has great possibilities for any make up masters out there, but the rest of us can cheat with temporary tattoos.
The Character Onesie
Thank you to my roommate for introducing me to this idea! Last year, I suffered for my fashion in a very cute but very cold Captain America corset and miniskirt while she wore a giant Tigger onesie. She stayed warm all night and got 90 percent of the attention. I have no regrets, but I also now understand the full benefits of this adorable trend. These costumes are eye-catching, comfortable, and large enough to fit several sweaters under and still not look weird!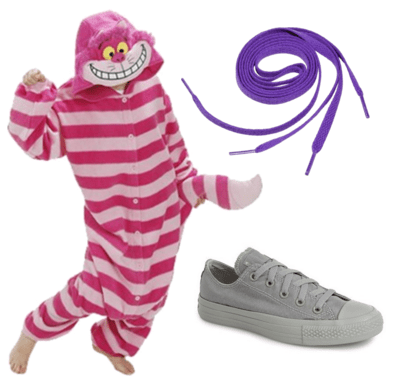 Products: Onesie, Sneakers, Laces.
There are lots of great options on Amazon, but I am and always will be a sucker for anything Cheshire Cat. This Cheshire Cat onesie is fab and you need very few accessories. Just bring your fabulous personality because all eyes will be on you!
What are you going to wear this Halloween?
Writing this article has made me want to buy, like, 10 Halloween costumes this year. How are you planning to fight the cold this Halloween? Would you wear any one of these? What are you dressing up as? Let me know below!