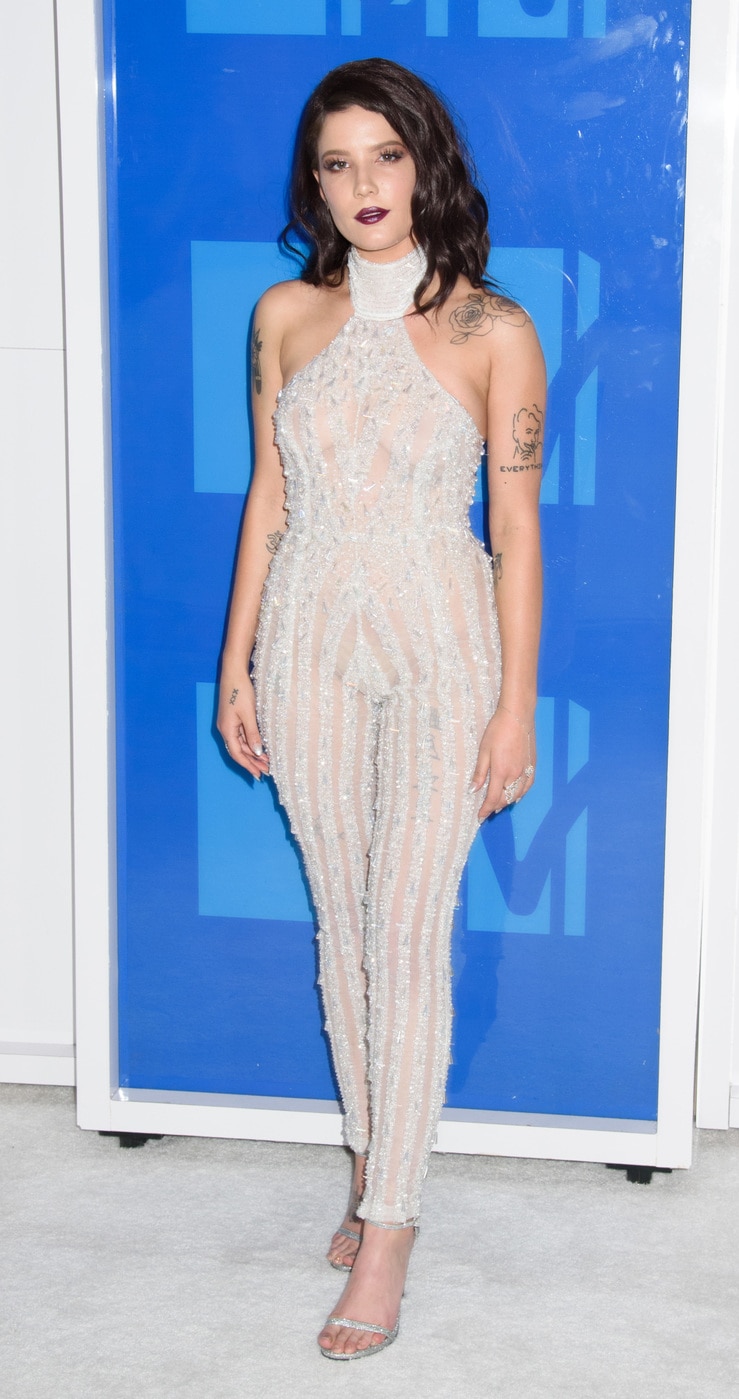 Welcome back to Underrated Icons, a column that looks at the styles and influence of icons both past and present who don't always get the fashion credit they deserve.
Last week we covered Rita Ora and her bold looks and how to take some of her flair and bring it to the wardrobe of the average college girl. This week we're looking at a singer who changed the game in 2016 – Halsey.
This New Jersey native started out posting covers on YouTube and soon developed a following on Tumblr and Instagram. In 2015, she released her debut album, Badlands, describing it as an "angry female record," and opened for Young Rising Sons, Imagine Dragons, and The Weeknd. Later in 2016, she went to number one with her collaboration with The Chainsmokers on their hit, 'Closer.'
Halsey surprised mainstream audiences not just with her artistic blend of pop, R&B, and alternative rock and her focus on bringing social issues like sexism and racism to light, but also with her distinct blue hair (which she has since shaved off!) and grungy-weird style. Here's how to get Halsey's style in your wardrobe.
Otherworldly Pop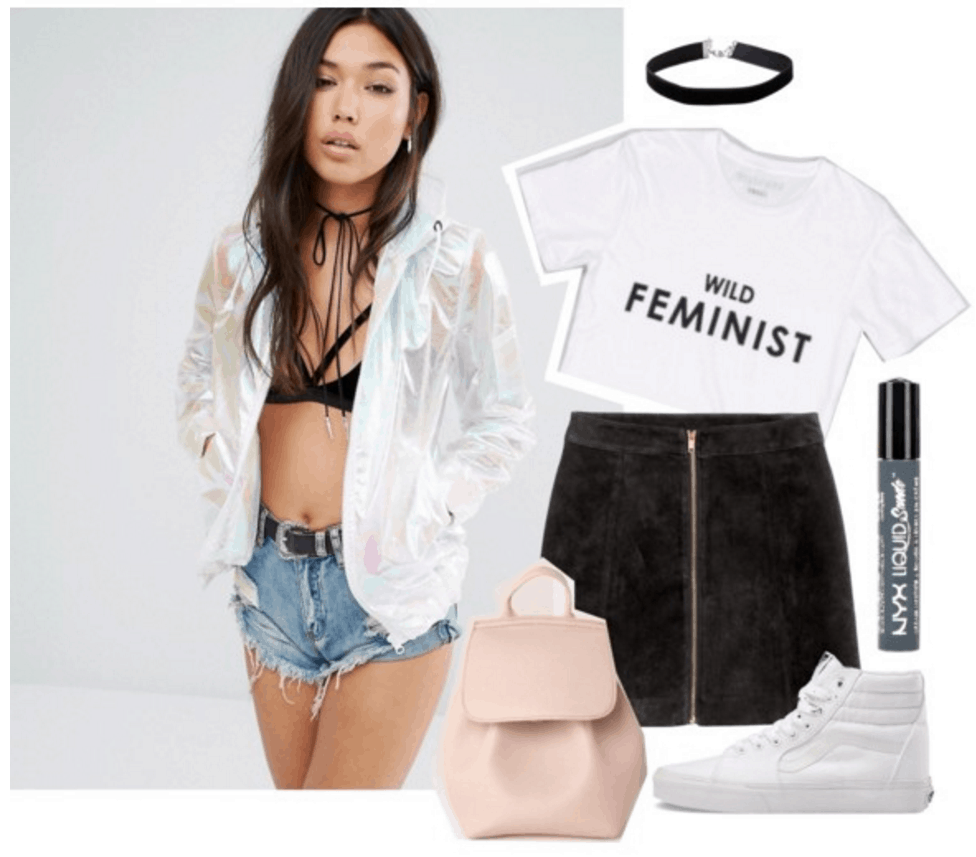 Products: Jacket – ASOS, T-shirt – Wildfang, Skirt – H&M, Backpack – Missguided, Sneakers – Vans, Choker – Miss Selfridge, Lipstick – Target
Make a statement with Wildfang's Wild Feminist tee and pair it with a holographic jacket for an extra pop. Keep the rest of the look neutral with a black faux suede skirt, nude classy backpack, and classic white Vans. Give it that '90s feel with a velvet choker and top the look off with a blue gray liquid lipstick from NYX, similar to Halsey's limited edition lipstick shade from her collaboration with MAC Cosmetics.
One Piece Wonder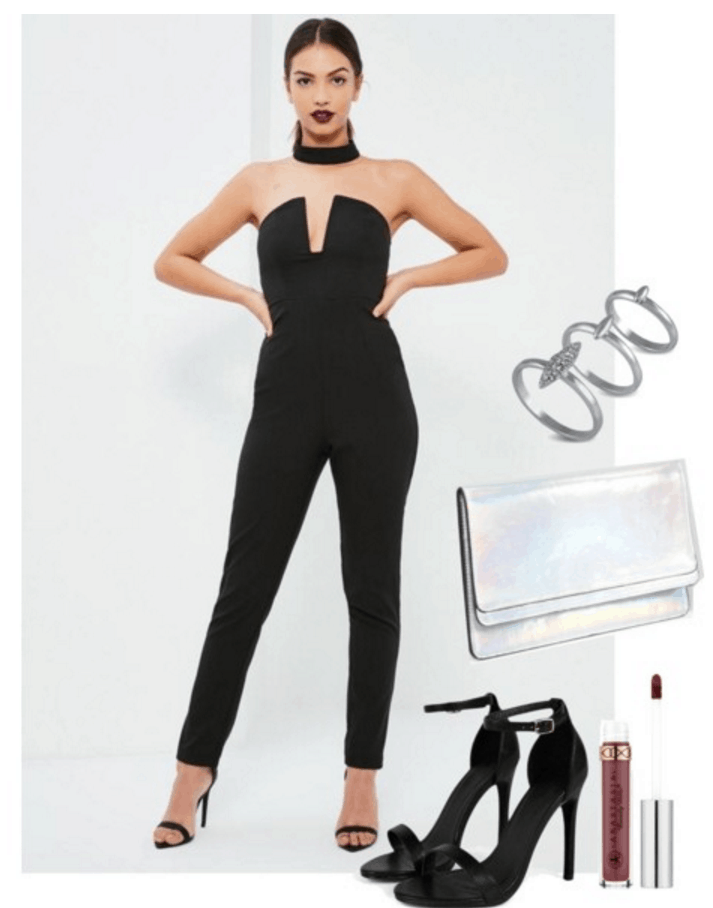 Products: Jumpsuit – Missguided, Heels – Boohoo, Clutch – ASOS, Rings – Belk, Lipstick – Macy's
Halsey's outfits often feature jumpsuits (both casual and formal) and plunging necklines. She's proud of her body and isn't afraid to show it off.
Bring this same confidence to a glam event by wearing a sleek black jumpsuit and black heels. Accessorize with a holographic envelope clutch and midi rings. Top it all off with a matte lip (Anastasia Beverly Hills Liquid Lipstick in Veronica) to get the same internet queen vibe that Halsey has.
Casual Cool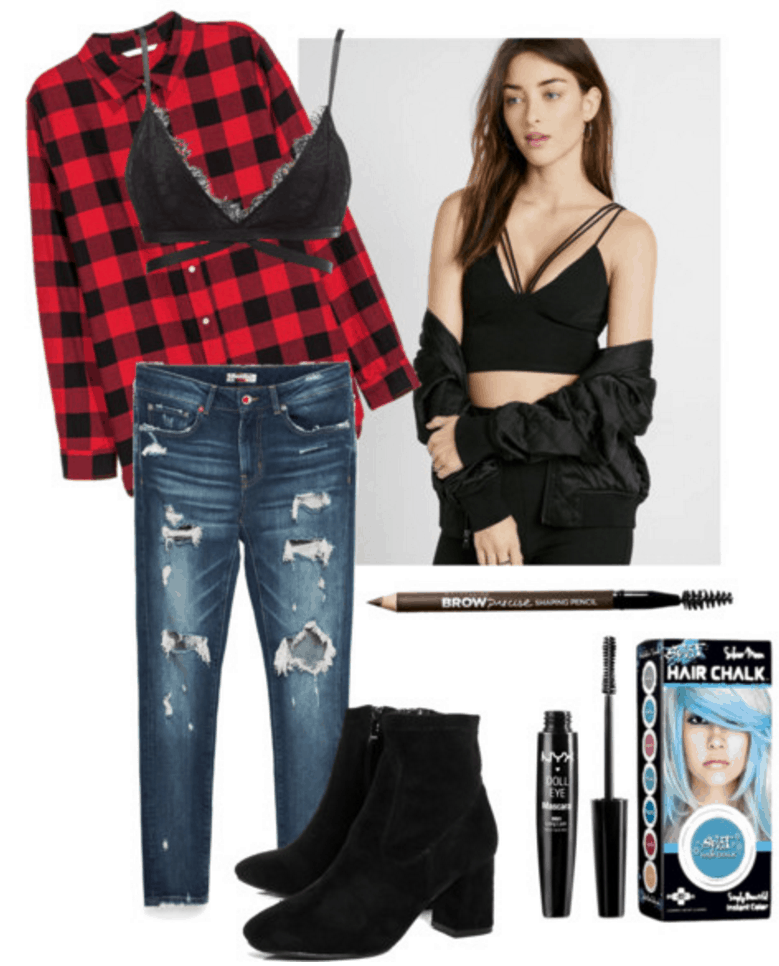 Products: Flannel – H&M, Bralette – Charlotte Russe, Crop Top – Express, Jeans – Zara, Boots – Boohoo, Brow Pencil – Target, Mascara – Macy's, Hair Chalk – Target
Halsey is a fan of bralettes – but she puts a twist on the trend by wearing them as tops instead of layering them under other pieces. Try this look out with a strappy lace bralette paired with a grungy flannel shirt. For those who need more padding and coverage, I added a more modest alternative. Pair it all with ripped jeans and trendy black sock boots. Finish with a signature Halsey beauty look, consisting of bold brows, big lashes, and bright hair.
What Do You Think?
Are you a fan of Halsey and her music? What was your favorite look from this post? Are there any underrated icons you want to see? Let me know down below!