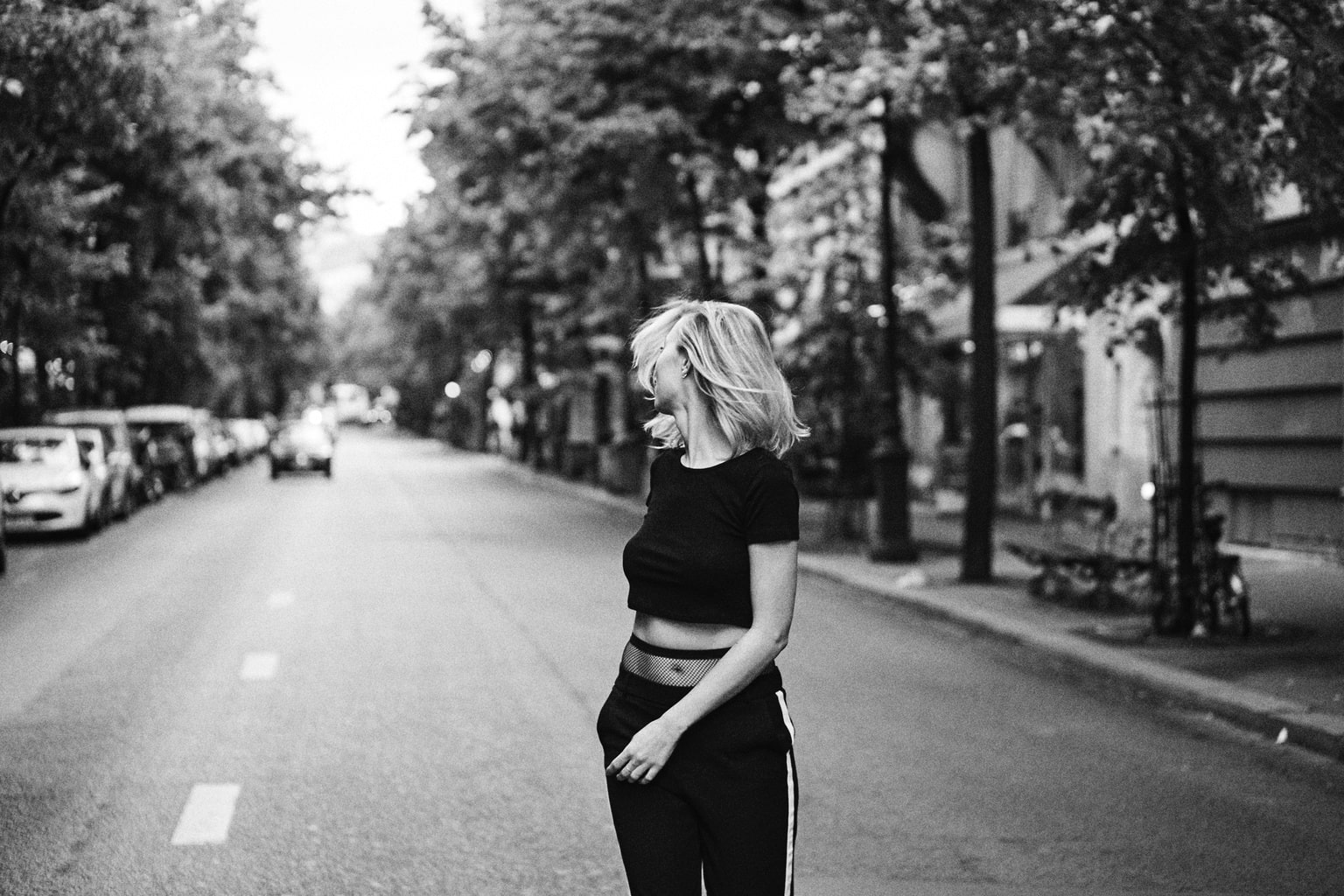 Oh, Emo – the hallmark of every angsty 2000s teen's personal style, and arguably the last true subculture in the rising age of the internet.
Before you protest – Emo, by now, doesn't even seem underground to begin with! – hear me out. This Underground Trends series has been all about covering obscure, viral, overrated (or underrated) trends, from cyberspace to the streets. As the cyclical fashion timeline loops over, and over, and over, there's a certain poignancy to emo that can never be replicated again.
Here's an article that says it better than I can, but the jist is this: In an age driven by social media and split-second trends, emo was a movement about being whole-heartedly dedicated to a music genre and an aesthetic. Emo kids did it for the love of it, not for the "likes" on Instagram or Twitter. It was cringe-worthy, it was painful, but (I think) it was also kind of wonderful.
Below, three ways emo can bleed into your everyday style (especially if you're committed to #allblackeverything like me):
#1: Black skinny jeans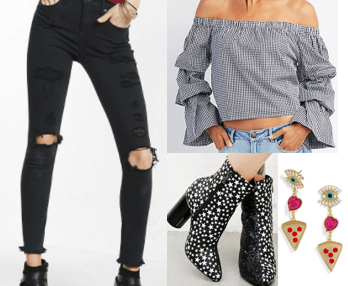 Products: Jeans – Express, Top – Charlotte Russe, Shoes – Dolls Kill, Earrings – Bauble Bar
10/10 will never stop falling in love with these shoes. Hail from another planet in these platforms, and pair 'em with black skinnies for a subtle nod to the subculture. This off-shoulder top works overtime being super affordable, good for summer, and just a touch dramatic.
#2: Studded belts

Products: Belt – Hot Topic, Jacket – Urban Outfitters, Skirt – ASOS, Shirt – Topshop, Shoes – Forever 21
Rock a studded belt reminiscent of way back when in a fresh new way. (Or not – you decide.) I paired one here with denim on denim, because if it was never a hang-up for Brit and J.T., it shouldn't be for you. Then I finished things off with a crop top and weirdly cute sandals for summer.
#3: The original Vans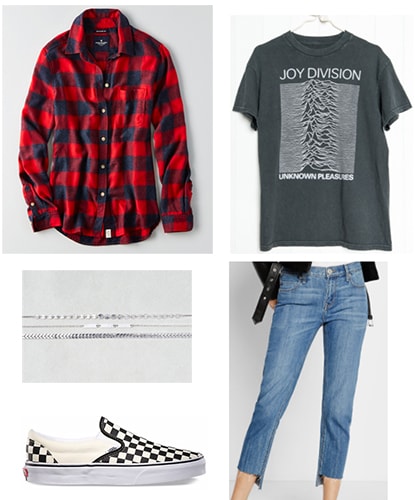 Products: Choker Set – American Eagle, Shoes – Vans, Jeans – Express, Tee – Brandy Melville, Plaid Shirt – American Eagle
For a long day of classes or a lazy weekend, pair classic slip-on vans with slouchy girlfriend jeans and a band tee. (Of your choosing – Joy Division has been rotating on my playlist lately.) Bonus points for plaid, extra bonus points for tying it around your waist.
Readers, sound off – did YOU rock the emo trend way back when? If not, what other trend(s) did you rock in the early 2000s? Would you wear any of the looks above? Let me know in the comments!