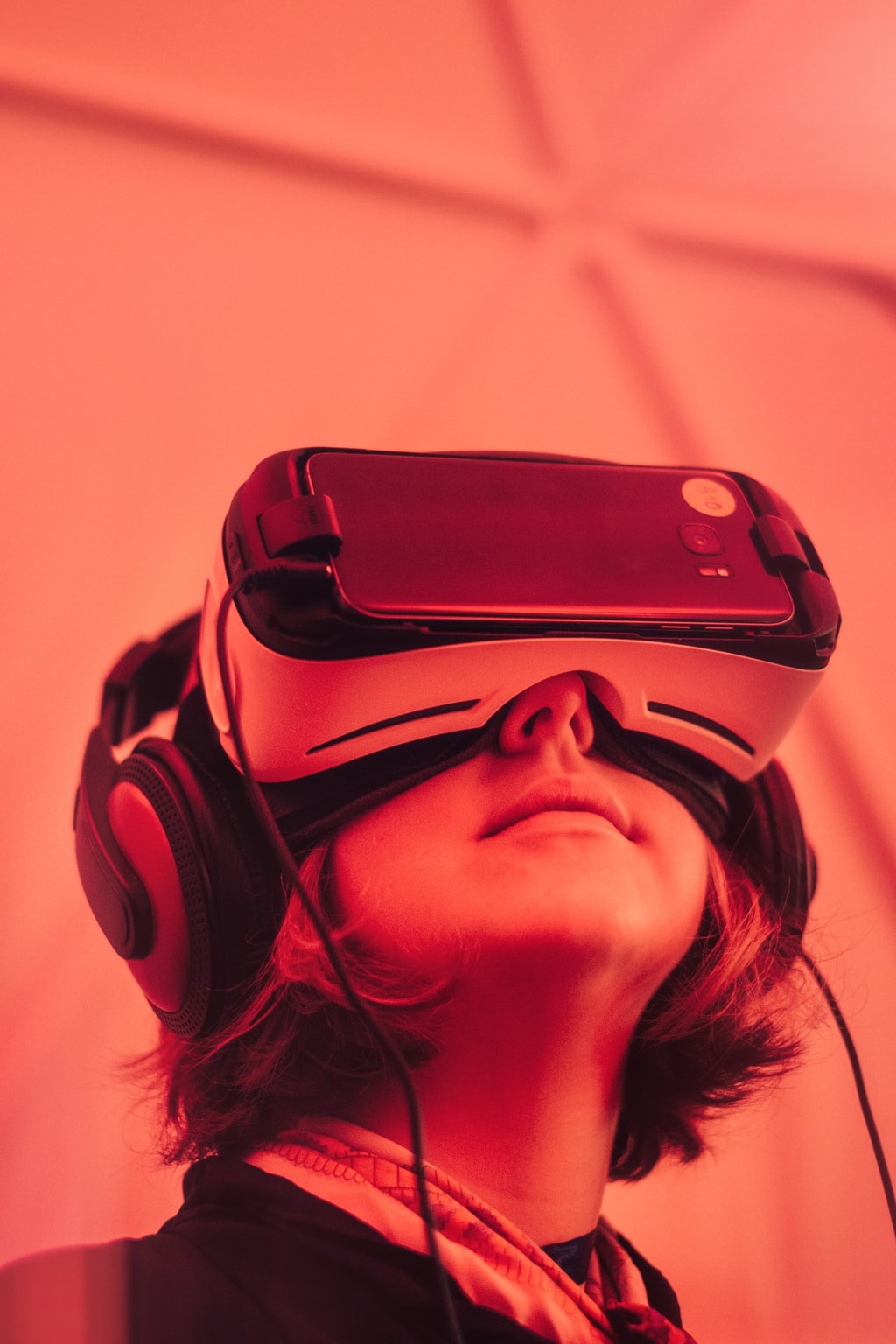 I'd be lying if I said that- tragic as it may be – Harrison Ford didn't partially inspire this post.
What can I say?
This weekend was filled with midterm prep and midterm procrastination. Hulu and Netflix have become close confidantes. Over on the Hulu frontier, the Indiana Jones movies cycle in and out of the "popular" tab, so if you're drinking excess amounts of coffee and trolling for nostalgia (like me) you're bound to be tempted. Seeing Jones' distinctive fedora every time I opened Hulu got me thinking about another Harrison Ford movie – Blade Runner – and the oodles of costume inspiration it spawned.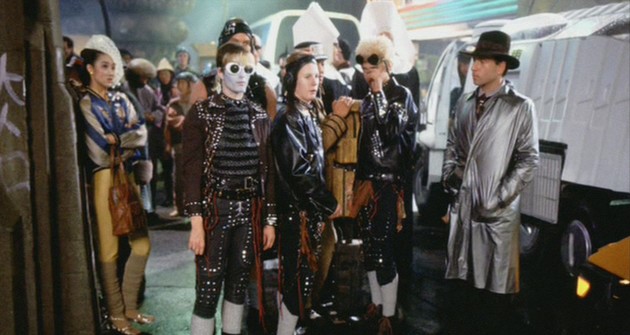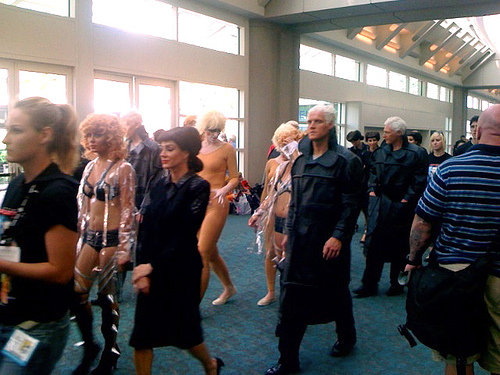 Cyberpunk – the one "punk" I have yet to mimic in everyday life – burst into mainstream culture through movies like Blade Runner. It can also be seen in various anima and manga (comment below if you know more about this – I'm afraid it's not my strong suit), among other things, and is rooted in science fiction. If you're still clueless, think of designers in the '60s – fascinated by technology, space, and dystopian futures.
Cyberpunk tends to focus on high tech, low life. This juxtaposition between technology and socioeconomic setting or circumstances of characters is fair game for tales featuring hackers, loners, and faceless corporations. Think artificial intelligence, a stick-it-to-the-man mentality, corruption, and cyberspace. Designers like Rick Owens and Alexander Wang have picked up on this aesthetic, and incorporate some of the ragged, DIY, athleisure elements of the look, although at prices against the high-tech, low-life mentality.
Below, check out my take on three aspects of cyberpunk style.
Look 1: Ragged/Casual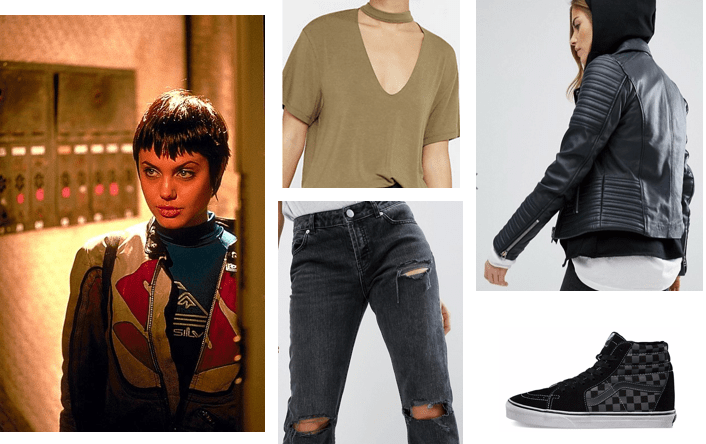 Products: Jeans – ASOS, Tee – Express, Jacket – ASOS, Shoes – Vans
Today I learned that translating cyberpunk style to wearable fashion is hard – harder than I had expected. Nevertheless, I persisted.
For this look, I took inspiration from the above image of Angelina Jolie's character in Hackers. It's simple and straight to the point with earth tones, quilted leather, ripped jeans, and a pair of high-top Vans (image them battered and dusty). Voila! You're ready to hit the future.
Look 2: High Athleisure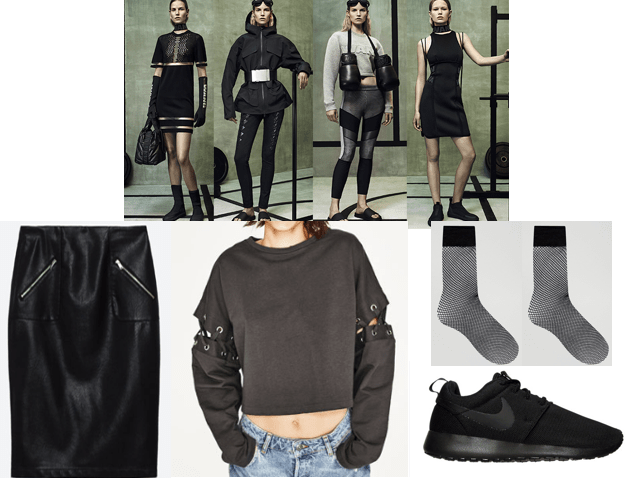 Products: Sweatshirt – Zara, Skirt – Zara, Shoes – Nike, Socks – ASOS
Combine casual and edgy with a cropped sweatshirt and leather pencil skirt for a very Alexander Wang vibe. Bonus points for distressing or DIY on the sweatshirt! This would also work with a basic tee. Throw on some comfortable sneakers and twist your hair back, and you're ready to rock the streets. (Or the living room.)
Look 3: Uniform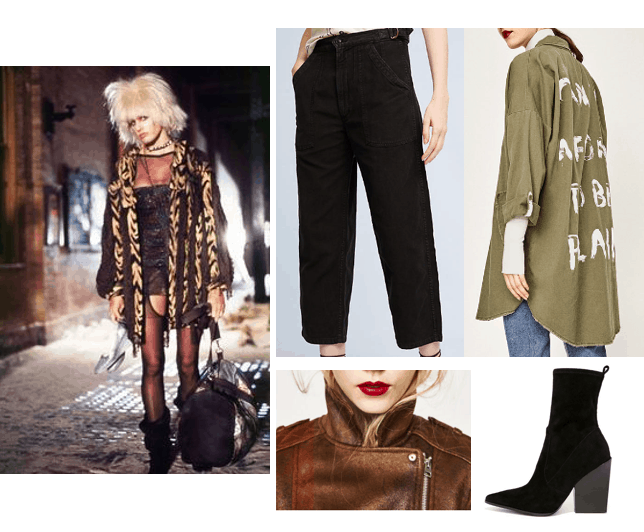 Products: Culottes – Anthropologie, Leather Jacket – Zara, Overcoat – Zara, Boots – Lulu's
If you're a working girl – er, hacker, loner, fugitive, or plain old corporate employee – layer up an oversized denim shirt with culottes. If you wanna be like Leandra (and who doesn't?), throw a turtleneck under that baby. Otherwise, stick to a basic leather jacket and a pair of trendy mid-calf boots.
Readers, sound off:
Have you watched Blade Runner / Hackers / ever heard of cyberpunk? Thoughts on my take? What would you have done differently? Do you, too, have a favorite "punk" style or movement from the past?
What Underground Trend do you want me to cover next? Let me know, and I might just feature it in my next article!